Sour cream cakes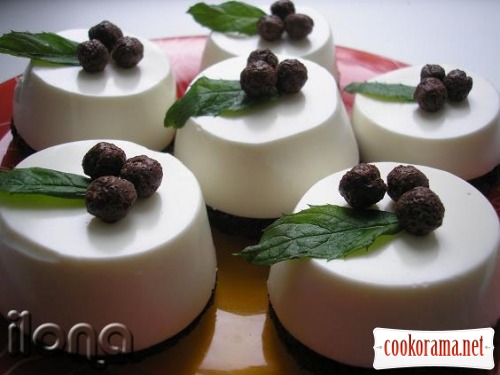 Ingridients
Biscuit:
3 шт.
100 g.
100 g.
10 g.
20 g.
Cream:
400 g.
80 g.
10 g.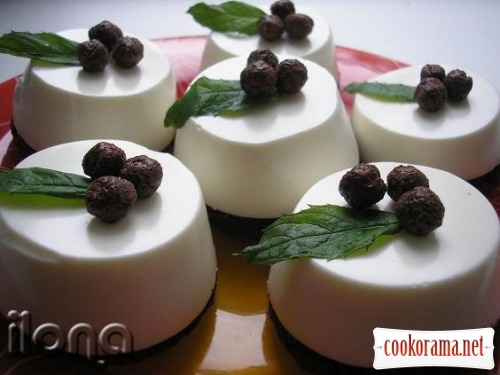 Preparation
Beat eggs with sugar. Separately mix flour, baking powder and cocoa. Add beaten eggs and mix gently. Fill molds for cupcake with dough half of. Bake at 180 ℃ for 20-30 minutes. I used only the upper part of resulting biscuits for cakes (lower parts went for tiramisu cooking).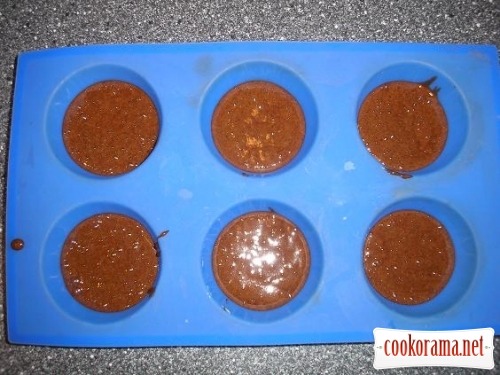 Soak 1 package of gelatin in 3 tablespoons of room temperature water for 15 minutes. Mix sour cream and sugar with a mixer. Then, warm gelatin to a liquid state on water bath. Add gelatin to the sour cream and mix well.
Pour the cream into the same molds, in which biscuit were made. Pour so that there was place for biscuit «cap».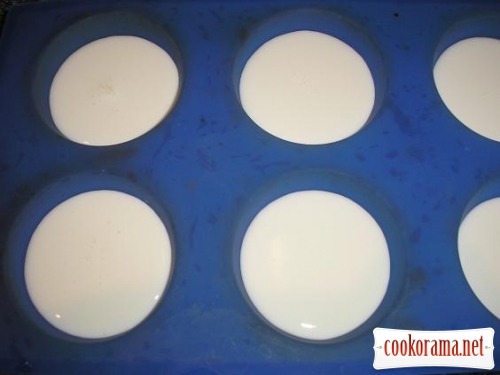 Cut the tops of the biscuits and cover cream in molds with them. Put cakes to refrigerator for 3-4 hours.
Take out cakes from the molds after complete solidification of cream, turn over, so the biscuit was at the bottom and decorate.