Rolls (rolled sushi)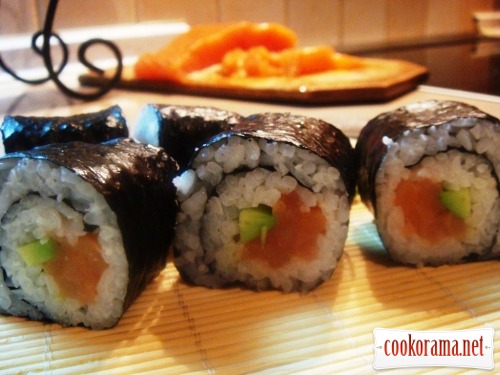 Ingridients
200 g.
300 g.
5 g.
10 g.
100 g.
I won`t call this dish «classical», but… its sushi, and its rolls.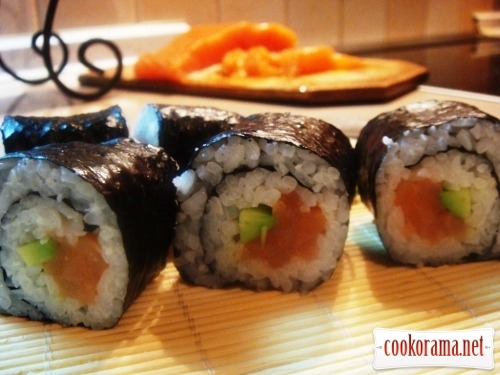 These rolls are with salmon and avocado.

Preparation
Boil rice with sugar and vinegar, I`ve read somewhere and boil for 15 min + 5 min witout fire covered with lid.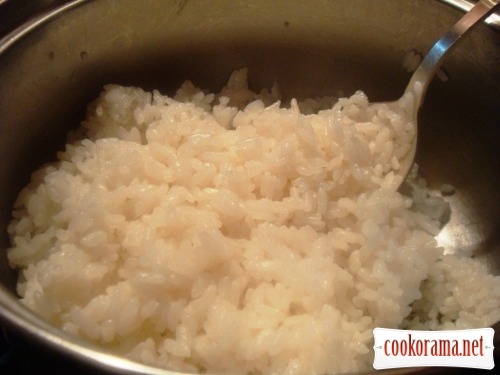 Cut the avocado.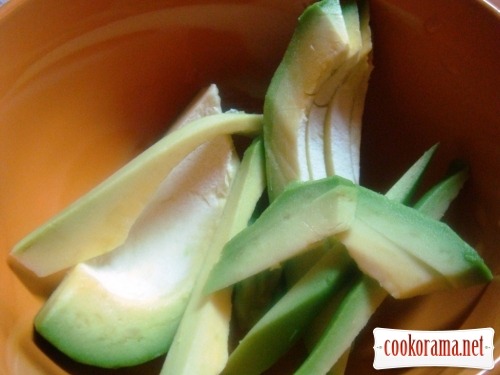 Cut the fish.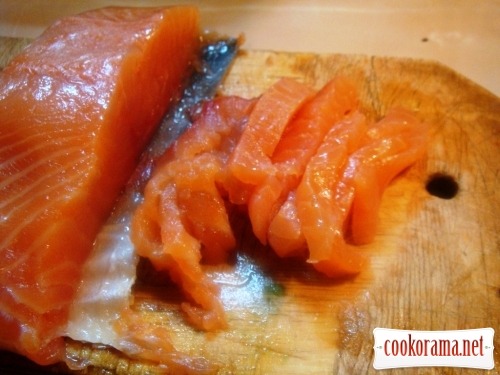 Make wasabi (powder type green mustard / horseradish with water).
Next is an interesting one:
On a special mat for rolling sushi.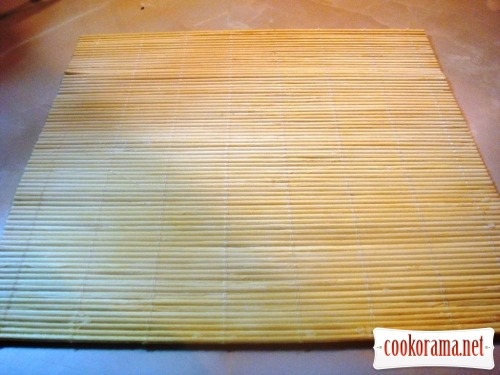 Put a sheet of nori (dried seaweed).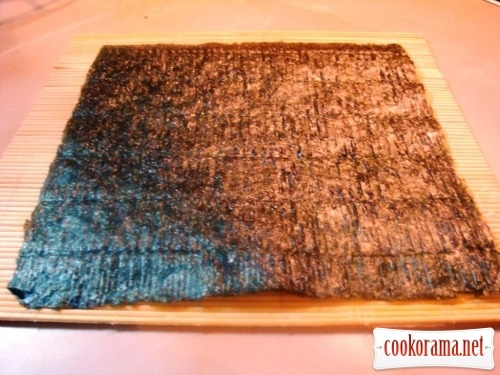 Spread the cooled rice, and wet hands with cold water — it helps.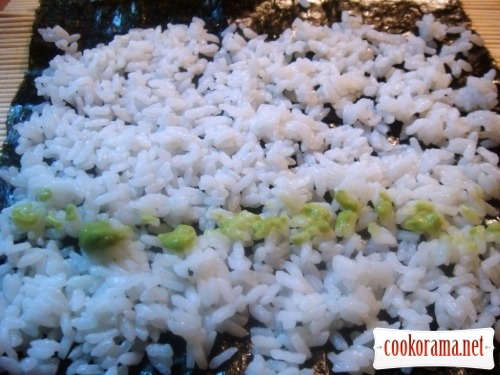 Add wasabi.
Then put stripes of fish and avocado.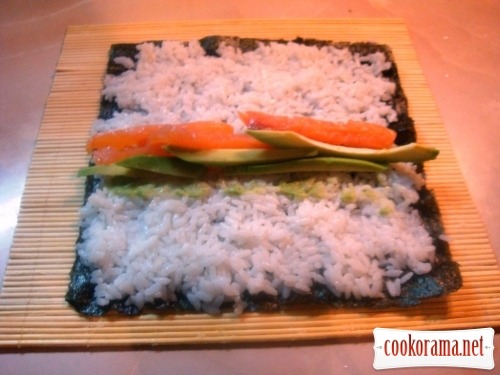 And pressing with fingers, curl roll like this.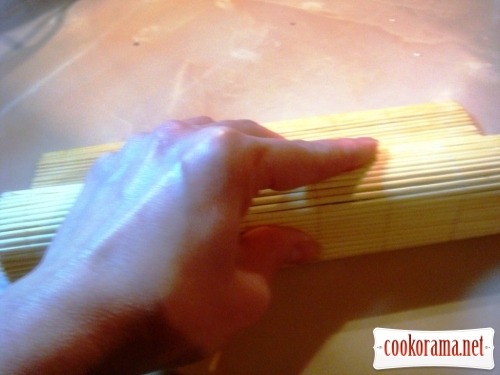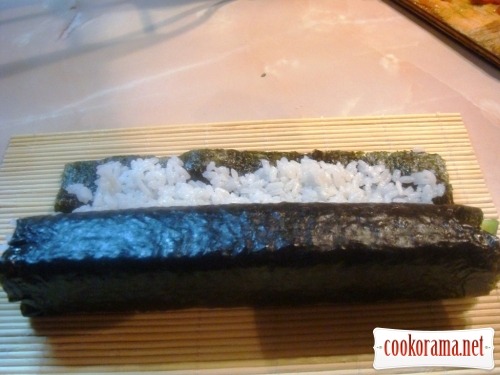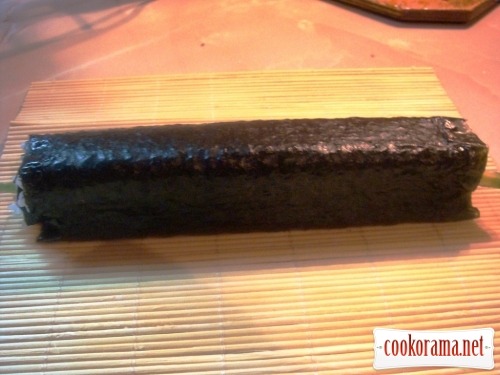 Such roll is recommend to cut in a half,
and each part of it in three.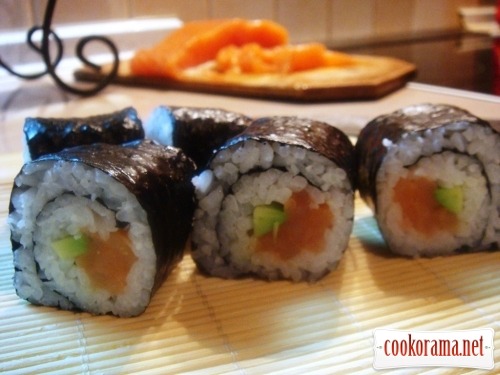 There also exist rolls «inside out», then turn over the nori with rice, and put stuffing on the nori, and then everything is the same.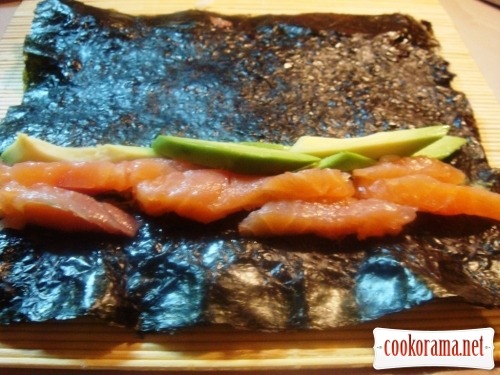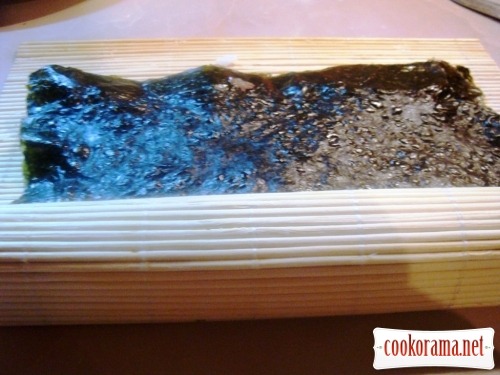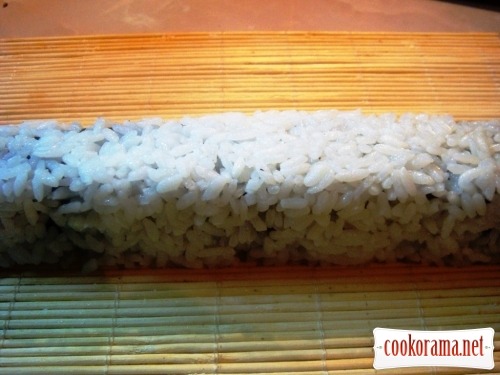 せていただきます
849

03 November 2010, 21:37