Temaki sushi or hand rolls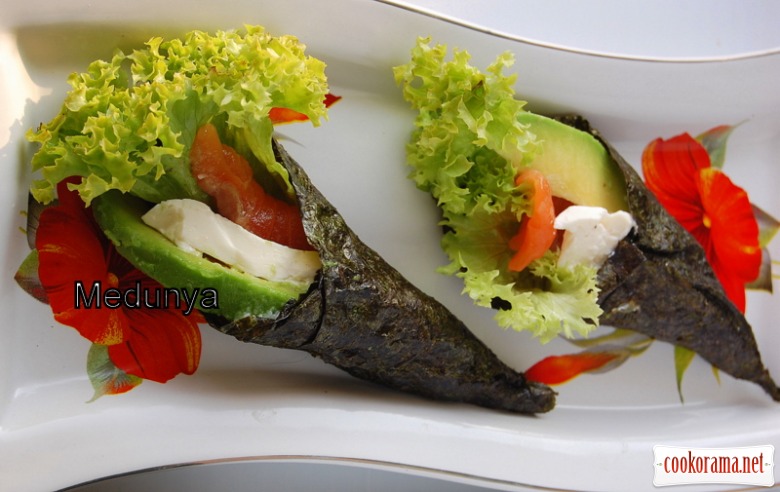 Ingridients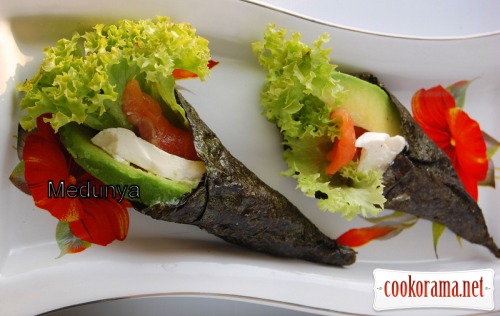 Temaki sushi or hand rolls are eaten with hands until rice soak nori. They are usually dip in soy sauce. It is considered, that Japanese often prepare exactly hand-rolls at home, because they are prepared quickly and they need minimum effort. Very easy and fast in preparation rolls.

PREPARATION
At first prepare rice for rolls. Wash rice for a few times, for water not to change color. For 1 glass of rice take 1, 2 glass of water. Wait till boiling and cook the rice for 15-17 min. Rice should get all the water. Leave rice with a covered lid for another 15 min. Then carefully mix with rice vinegar (1 tbsp). Cut nori in 4 parts. Put one of nori shiny side down and put on nori 2 tbsp of rice. You can top it in the middle. I liked to spread it. At the corner of nori put a piece of lettuce.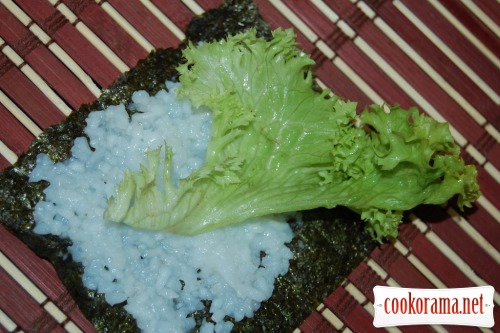 Avocado slice, slice of salmon, strip of cream cheese (if not fasting).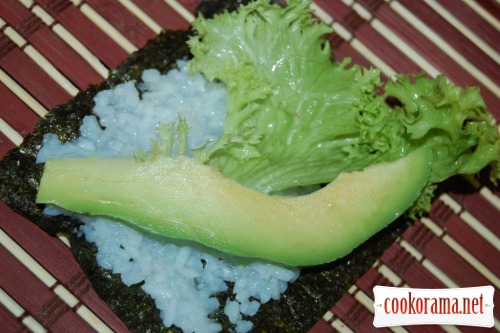 With bamboo rug twist nori into cone.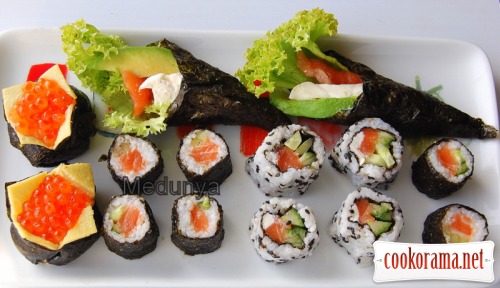 Bon Appetite!
860

29 February 2012, 16:45