Appetizer "New Year Candles"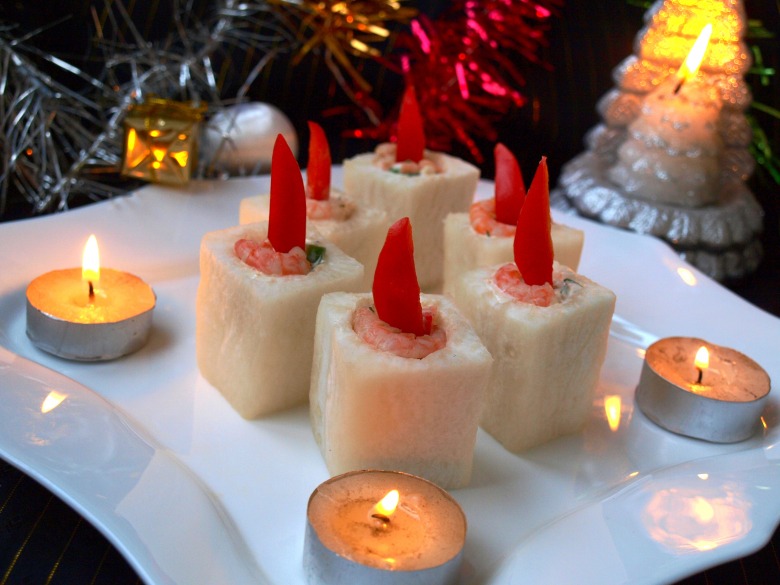 Ingridients
2 шт.
1 шт.
1 шт.
20 шт.
1 bunch
40 g.
10 g.
Coming soon favorite holiday — New Year! Many are beginning to stock up on food and prepare the menu for this wonderful holiday.
I offer salad with shrimp, served portioned in molds cut from daikon. These candles can be as self-starters and decoration of a salad with seafood.

Preparation:
Dice daikon (I got 3 molds from one) and put them in boiling water for 3 min.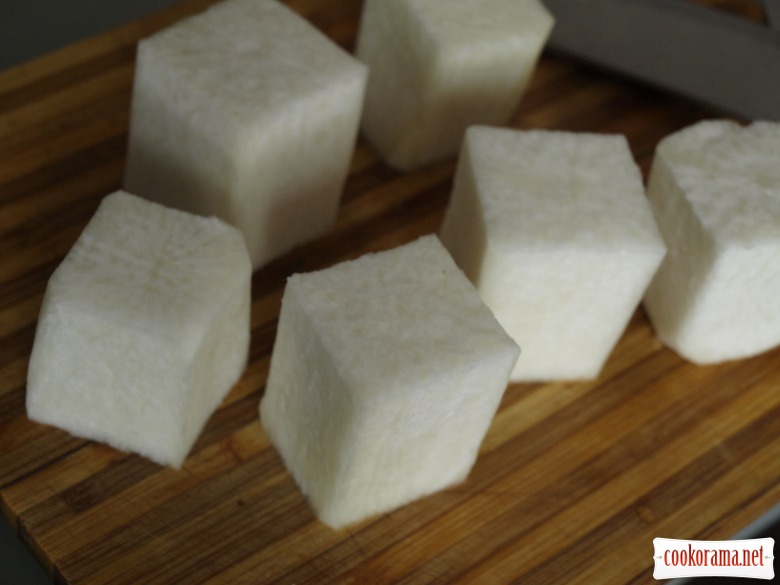 In each mold make a recess.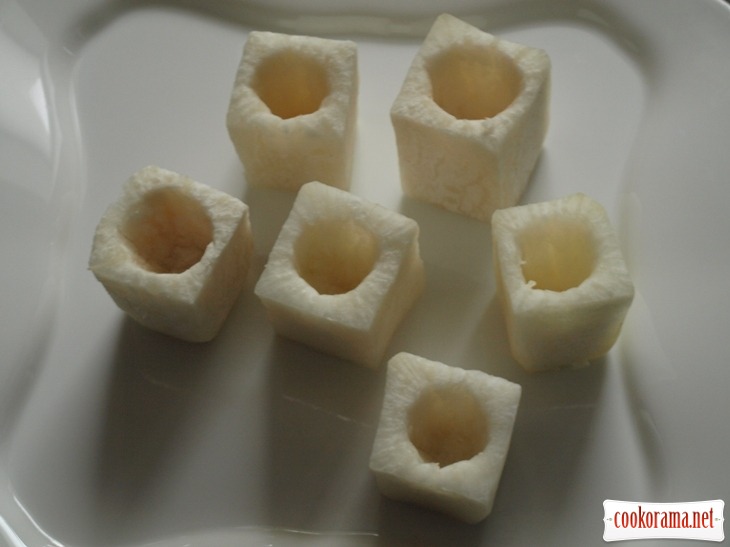 Boil,clean and chop shrimps,leave 6 of them for decor.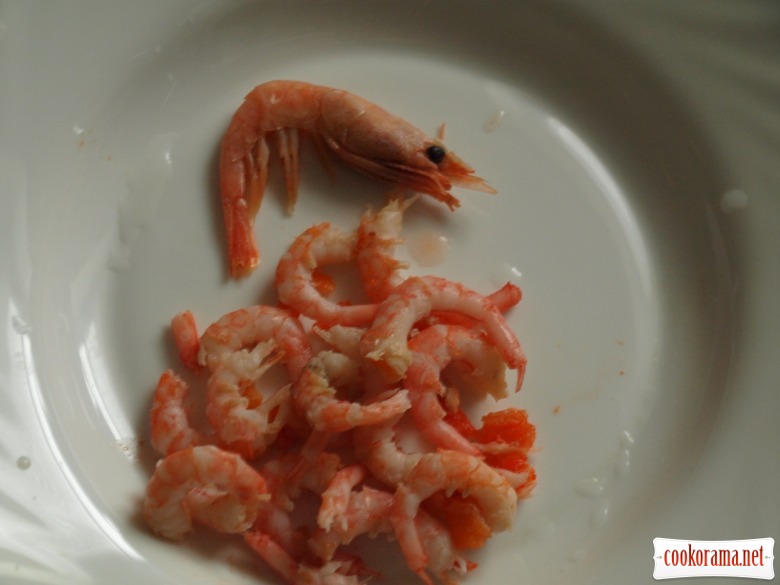 Grind scraped from the molds pieces of radish,red pepper and cucumber,mix with shrimps and add chopped dill.
Mix sour cream with mustard, dress salad, add salt if necessary.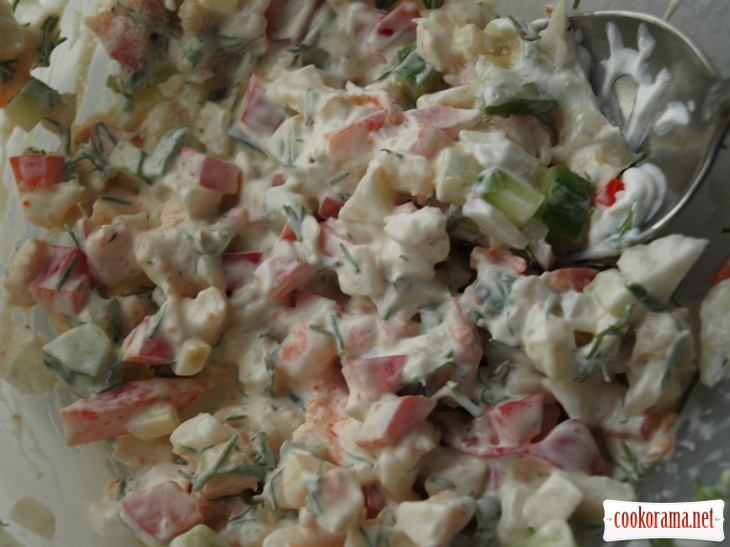 Fill candle molds with salad, decorate with shrimps and pieces of red pepper.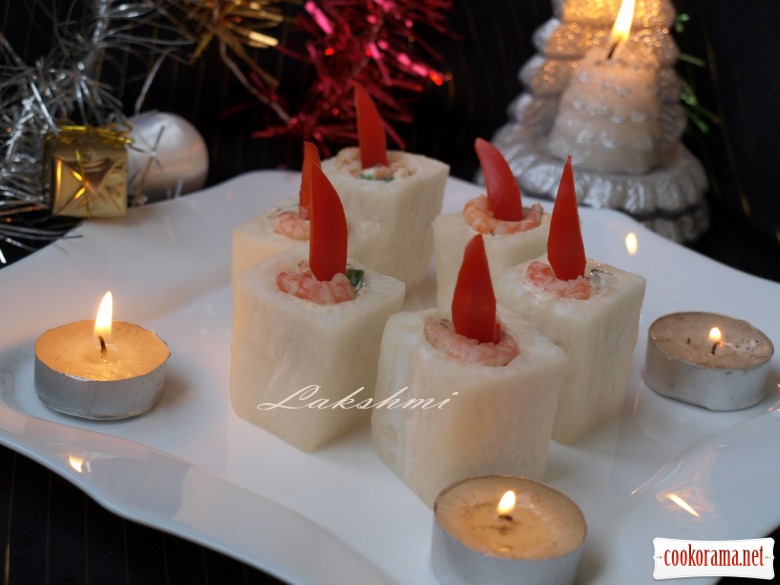 Bon Appetite!