Appetizer from cod liver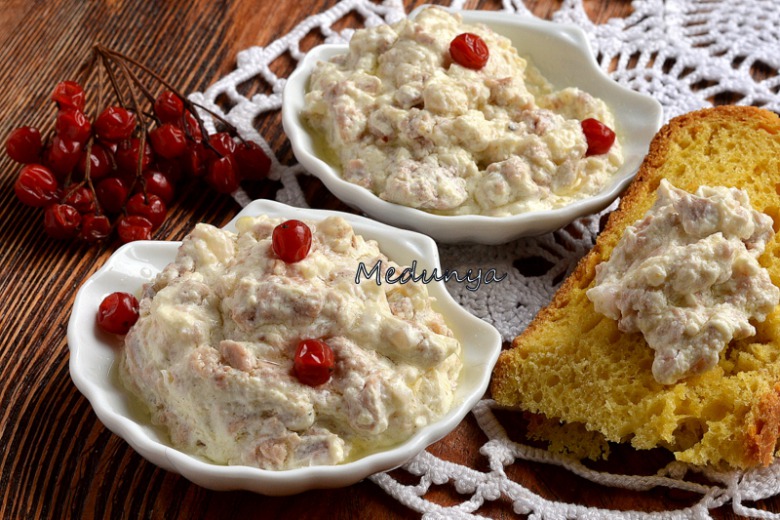 Ingridients
120 g.
70 g.
30 g.
2 spoon
2 spoon
Very tender and tasty appetizer that tastes especially greased on dried piece of long loaf. Cod liver is in good harmony with pickled onions in lemon juice. Cheese adds silkiness and softness. Choose cheese of gentle consistency, not sour, and mayonnaise better prepare by yourself — then you can fully enjoy the wonderful taste.


PREPARATION
Dice onion very finely. Pour with lemon juice and let it marinate for 10 min.
Grind cheese and mayonnaise in blender. It turns out as smooth, gentle mass.
Drain oil from cod liver. Mash liver with fork.
Combine cheese mass, liver, marinated onion. Salt and pepper to taste.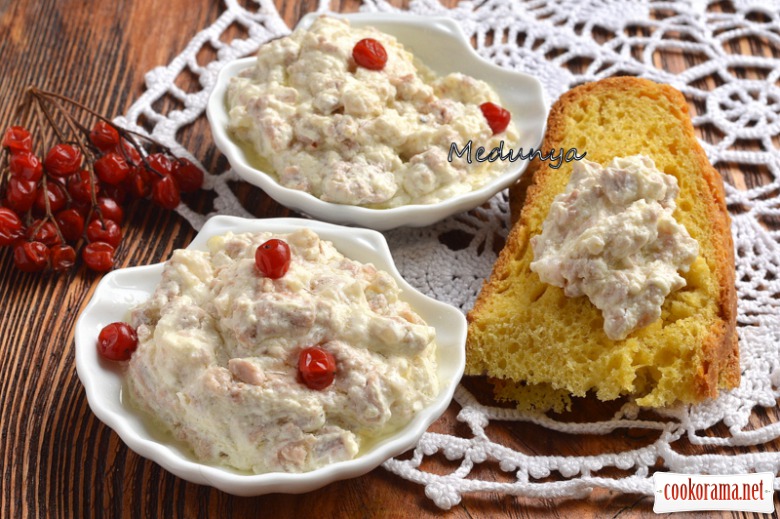 Bon Appetite!
856

25 November 2014, 22:15