Cookies "Tangerine windows"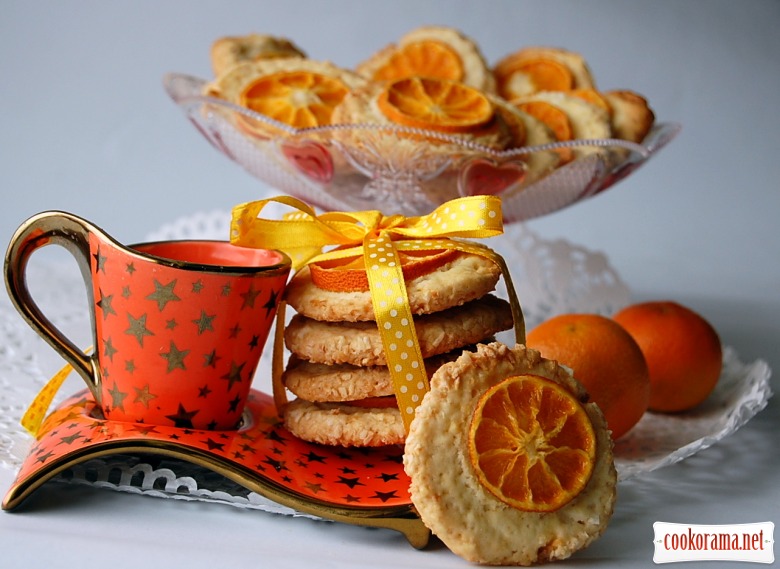 Ingridients
100 g.
200 g.
200 g.
200 g.
5 g.
100 g.
2 шт.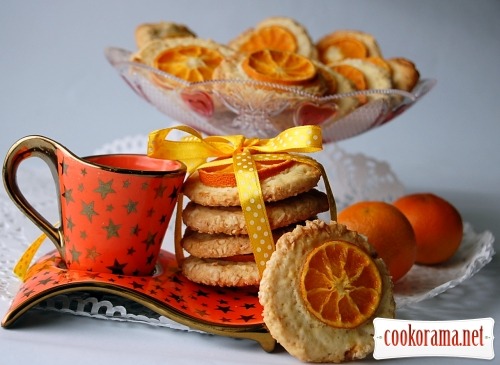 Delicious brittle cookies with a hint tangerine and a small bitterness. Looks very festive.

Preparation
Mix sugar with butter, add sour cream and yolks.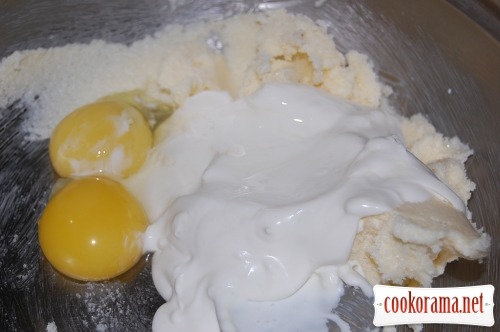 Add flour, starch, peel of 1 tangerine, powder for cookies.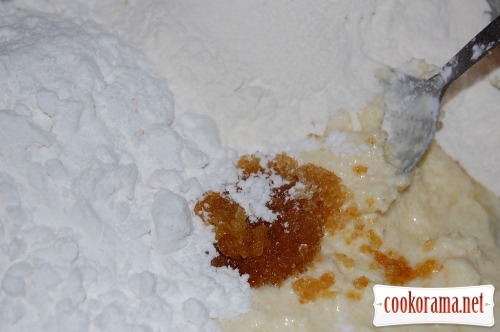 Make a sausage of 6-7 сm in diameter, roll in a coconut and put in the fridge for 30 min.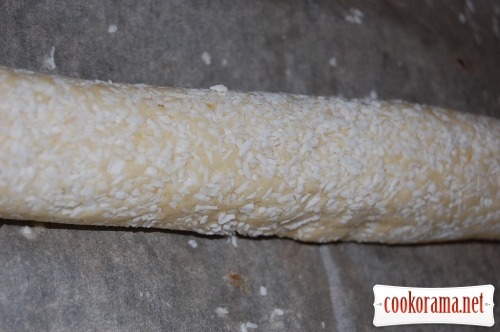 Cut dough into circles of 2 сm thick, on the top put sliced tangerines and sprinkle with sugar.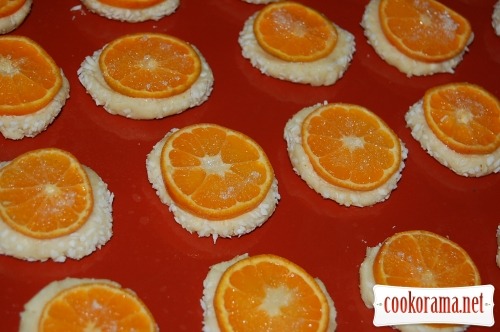 Bake for 15 min at 180℃.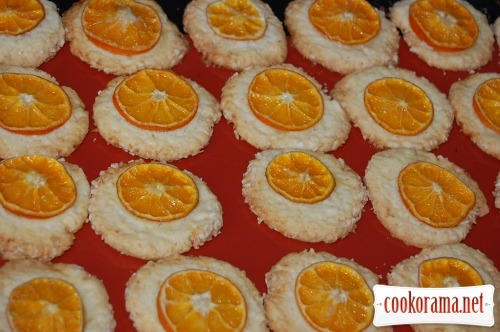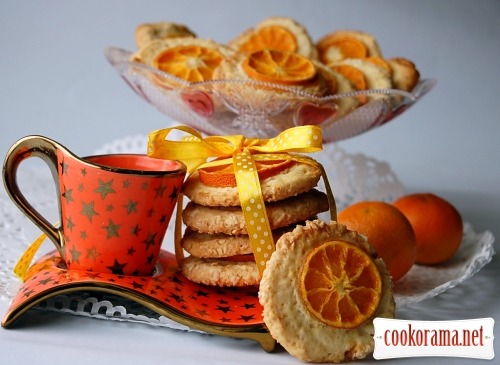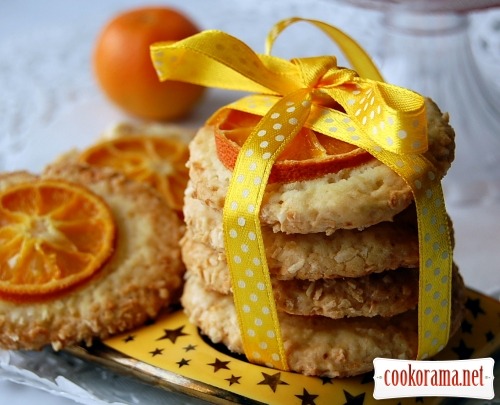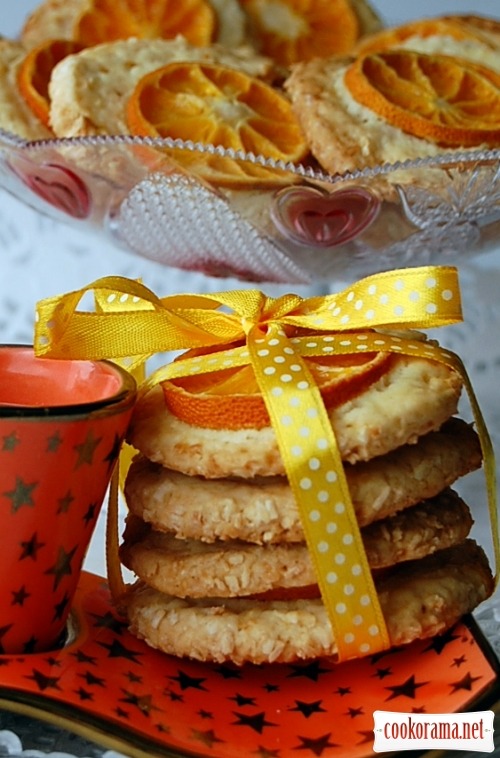 Bon appetite!
Р.S. Maybe someone will see a familiar idea of putting on the top of cookies lemon, orange, mandarin, grapefruit. Maybe someone will see a ribbon of a familiar color, the same or familiar cup, the idea of wrapping cookies with ribbons, — all these ideas are from Internet. I ask authors to report if this is important to them — I`ll add as the co-author.

Bon appetite!