Christmas cottage cheese cookies with dried apricots
Ingridients
400 g.
250 g.
2 шт.
5 g.

цукор ванільний (15g. into the dough, 15g. for dusting)

30 g.
550 g.
100 g.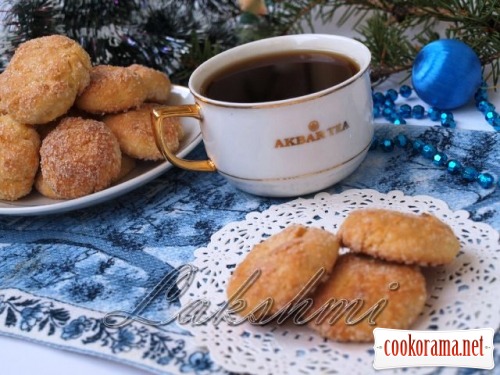 Very delicious crumbly cookies from curd with pieces of dried apricots. Suitable for Christmas gifts to relatives and close friends. Prepared specially for the December contest.

Preparation
Chop a handful of dried apricots. You can take more of them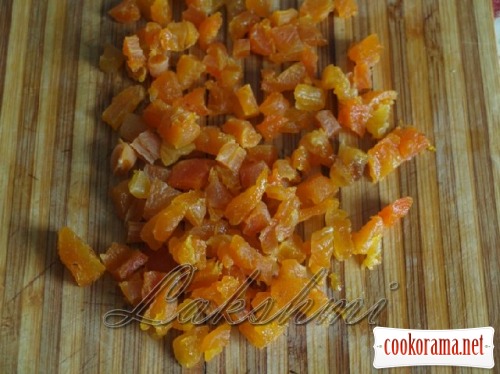 Mix curd, vanilla sugar, eggs, soft margarine, baking powder, pieces of dried apricots. I also added a teaspoon of orange peel.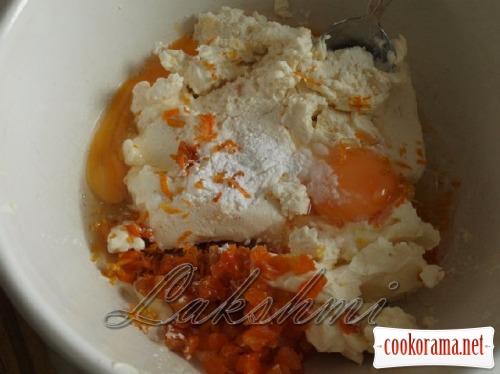 Gradually adding flour knead a soft dough. Flour can be used more or less. Cover the dough with a napkin and leave it to stay for 15-20 min.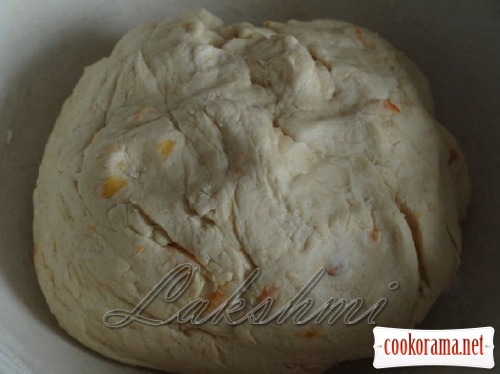 Mix in the plate sugar and vanilla sugar. From dough make balls, a little bit bigger than a walnut and roll each in a sugar mixture.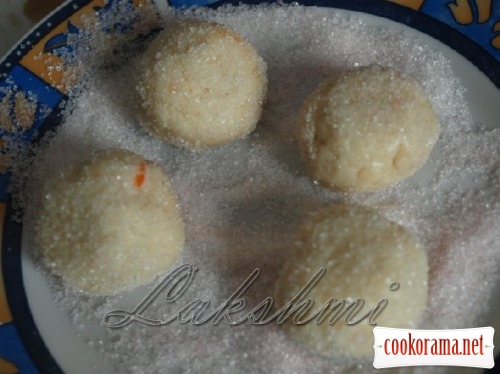 Cover the pan with a baking paper and spread a little bit flattened balls. Bake in the oven for 25 min at 180 degrees.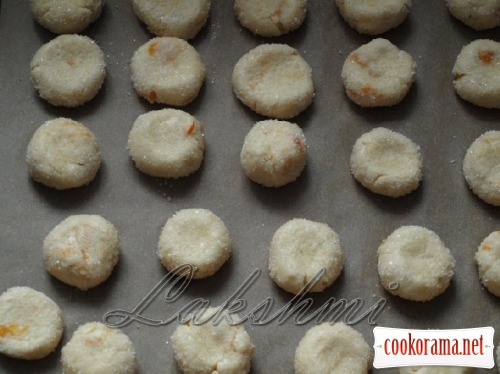 MERRY CHRISTMAS AND HAPPY NEW YEAR!!!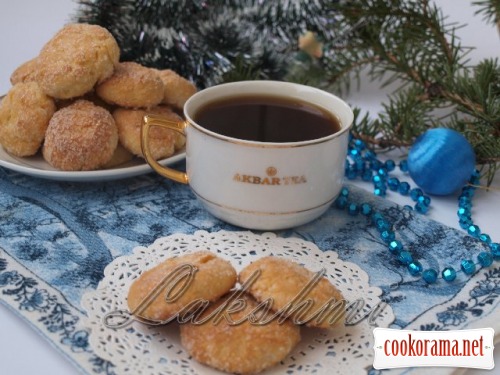 Top of recipe "Christmas cottage cheese cookies with dried apricots"