Christmas cookies "Stained glass windows"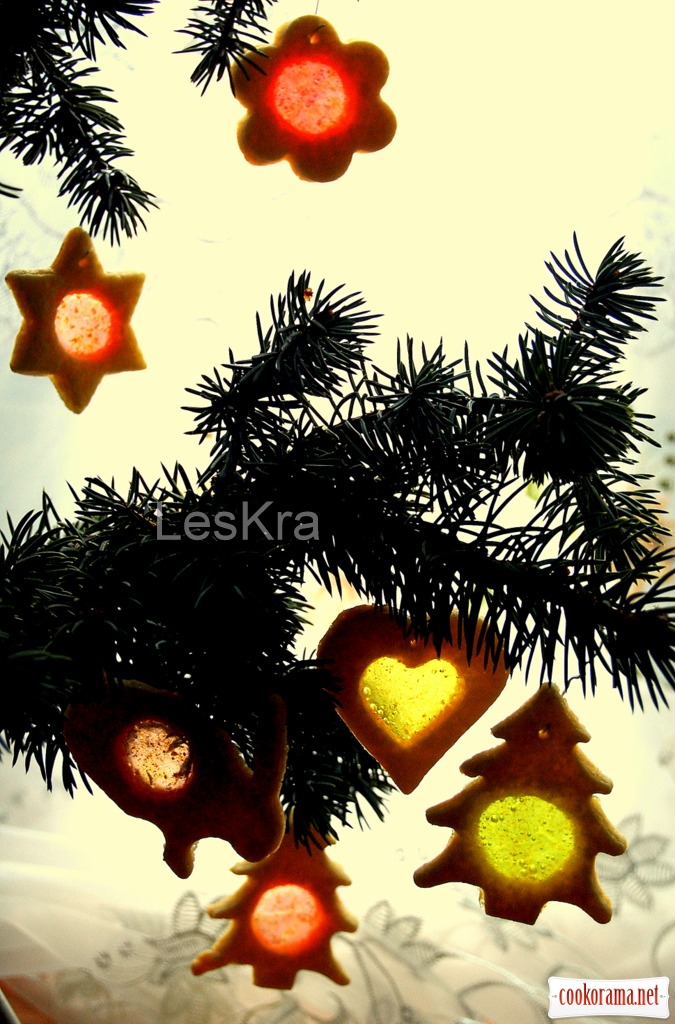 Ingridients
150 g.
100 g.
1 шт.
15 g.
3 g.
270 g.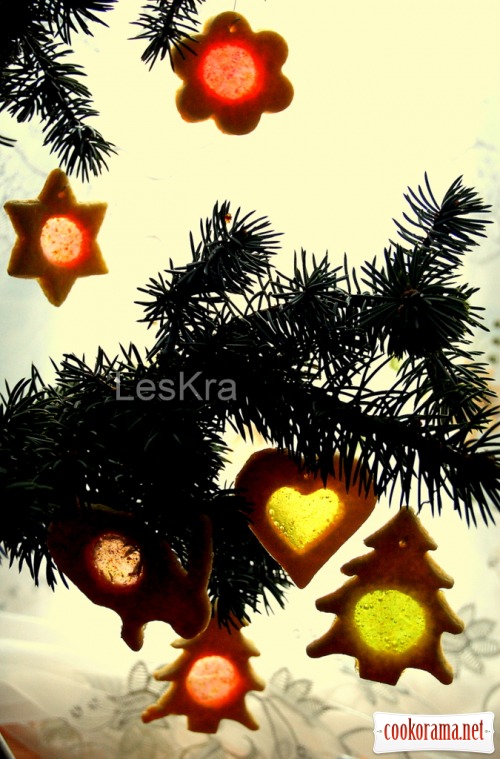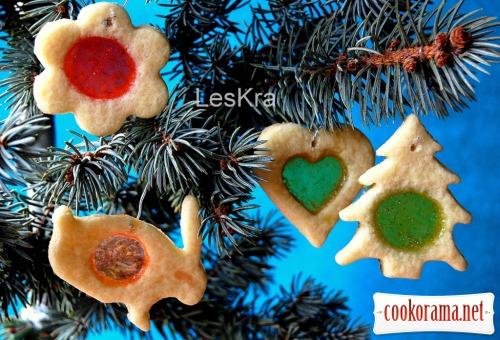 I thought, it is hard to cook this cookies — waited for many pitfalls and bunch of failures with these stained glass windows. And I was mistaken! It`s easy and not problematic to make these cookies. And then: packed in a gift or hang on Christmas tree- well, a bunch of fun!!! Cookies like shining from inside. Recipe is published for the first time.

Preparation
Mix butter with sugar and vanilla sugar till fluffy mass.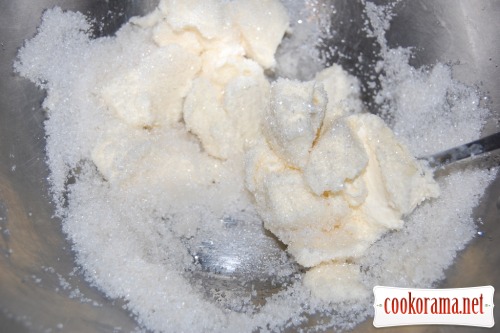 Add yolk and salt.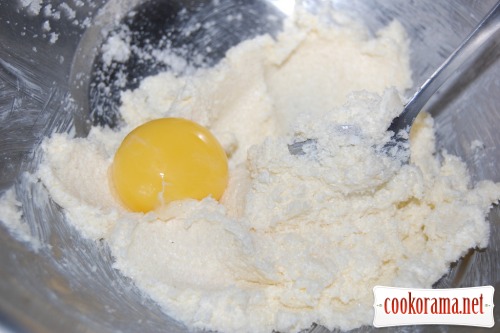 Add flour and knead dough. Put in the fridge for a night.
On the next day roll the dough at 0, 8 сm thick. Using molds cut off cookies and middle part.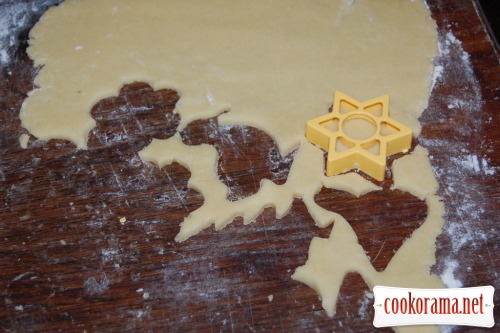 Cover the baking sheet with foil. Spread the cookies and fill the holes with sweets. I made them of 3 variants: fill with whole sweets, rough grated and finely grated, to find out the best variant.
Bake for 6-7 min at 180℃.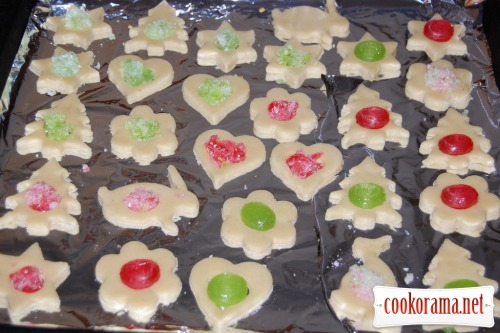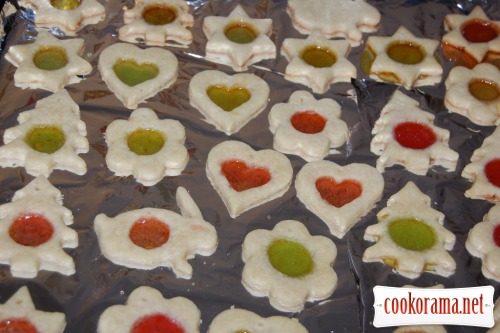 I didn`t see a special difference in baking time for these cookies. Ones with sweet crumbs- had the thinnest window. With whole sweets – the thickest. Accordingly, the transparency of stained glass was different.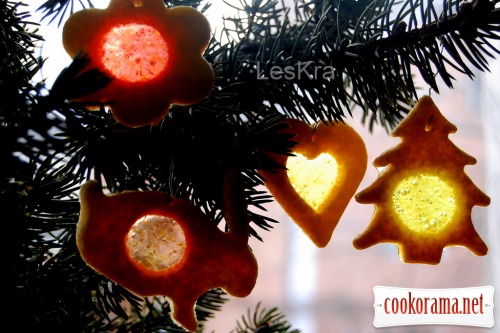 Enjoy your meal and have fun and interesting holidays.