Gazpacho with garlic croutons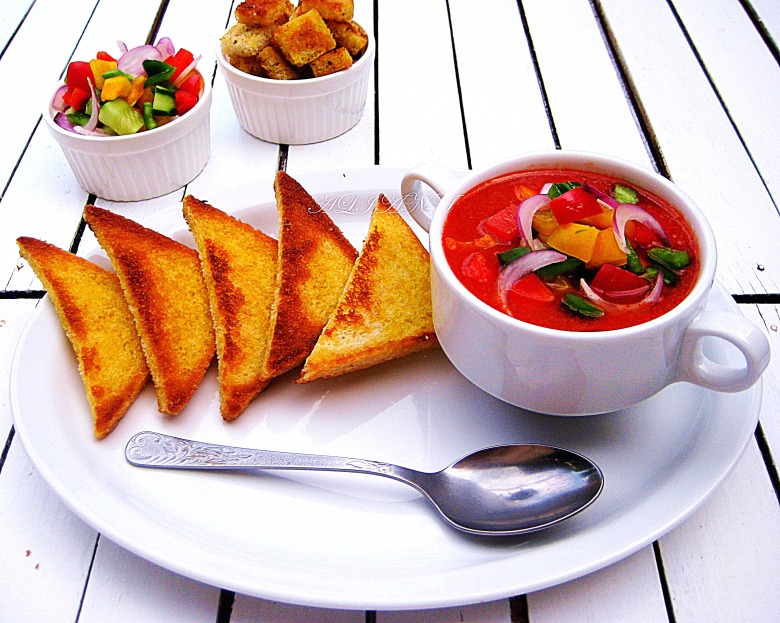 Ingridients
Ingridients
1 kg
2 шт.

bell pepper (different colors)

3 шт.
1 шт.
1 шт.
2 шт.

bread (stale, without crust, slice)

1 шт.
40 g.
for croutons
Another mega-useful soup, good Spanish recipe. It perfectly quenches thirst and fills you with vitamins)) When my mom comes to me, she calls me and orders «drinking salad»

Preparation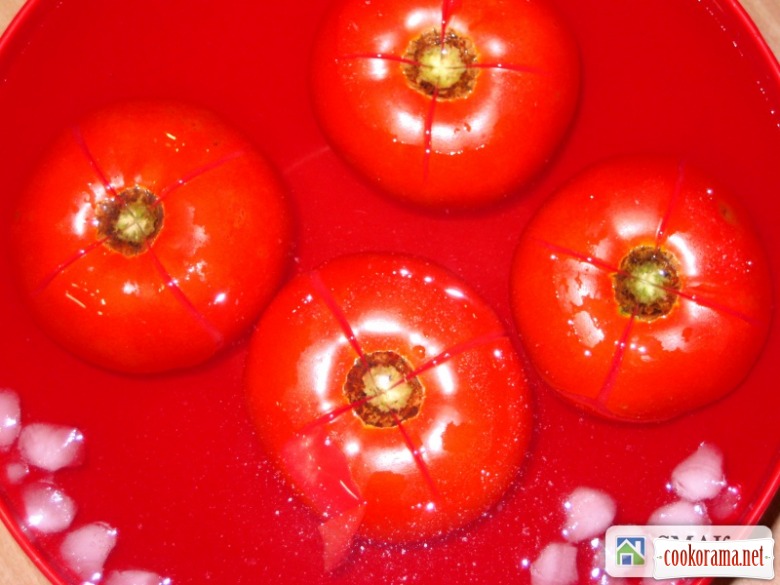 Wash tomatoes, incise them, dip into boiling water for a few minutes, then into ice water (to avoid losing color).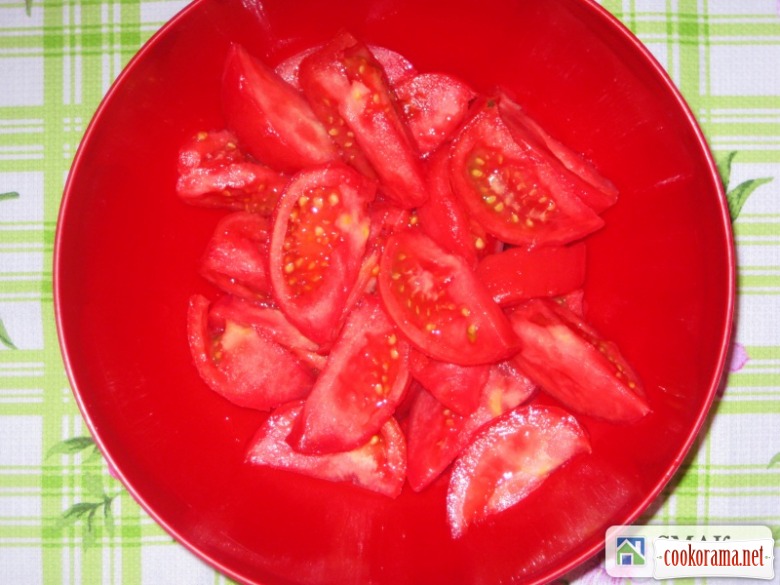 Peel and remove peduncle, cut tomatoes so that was convenient to grind in a blender.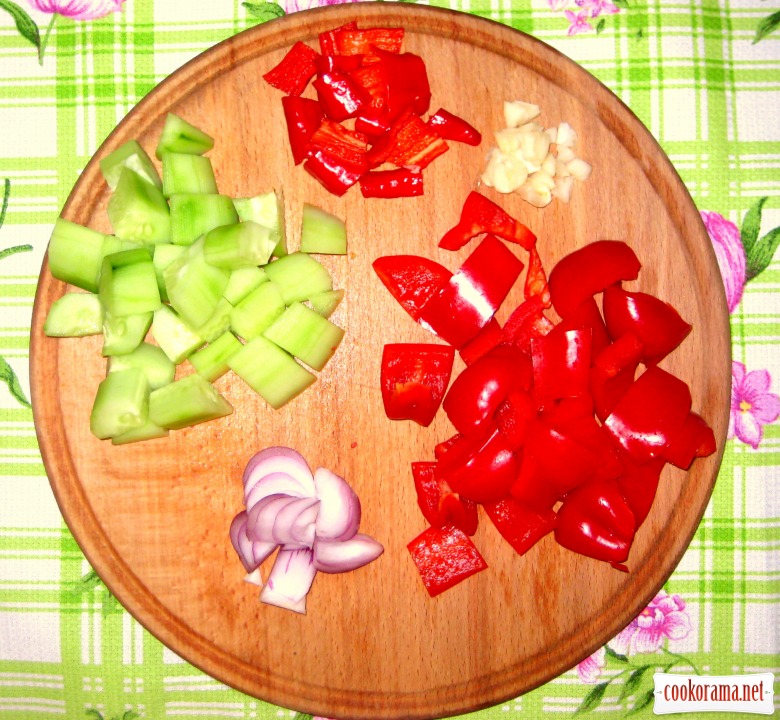 Slice the bell pepper (red one), chilli, half of onion, 1 cucumber, crushed garlic. Add bread crumbs. All grind in a blender. Simmer tomato paste in a frying pan with olive oil, season. Cool, add to our vegetable mix. Cool in the refrigerator.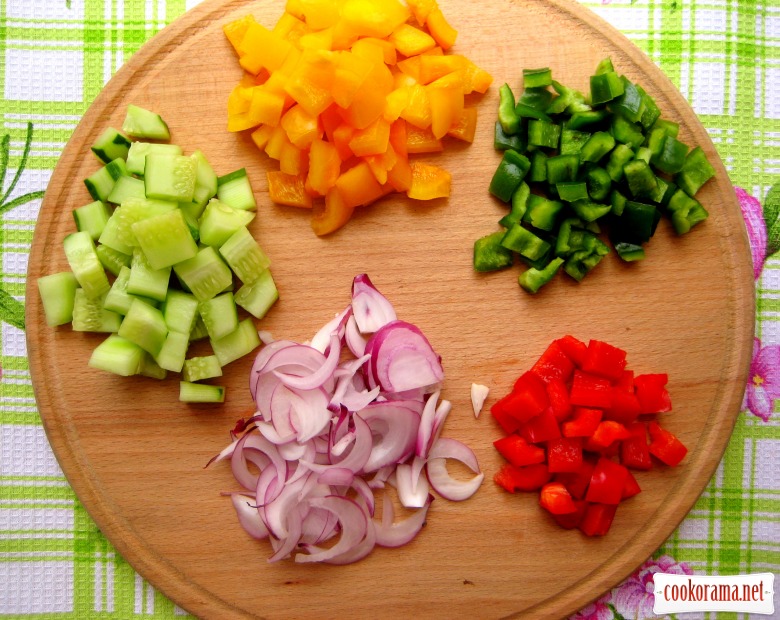 Cut remaining vegetables into small cubes for serving.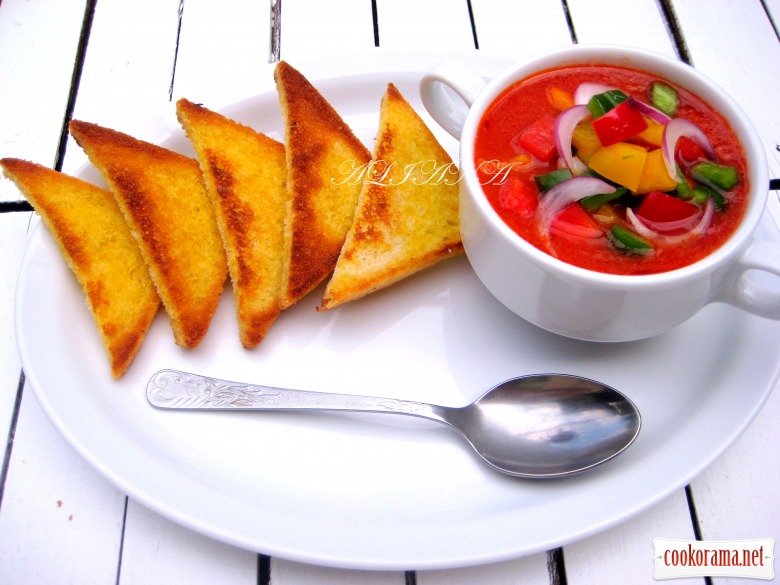 Fry croutons or dry them in oven, season with herbs and salt, rub with garlic. Mmmm it's very tasty))) And how useful… ))