Apple-macaroni casserole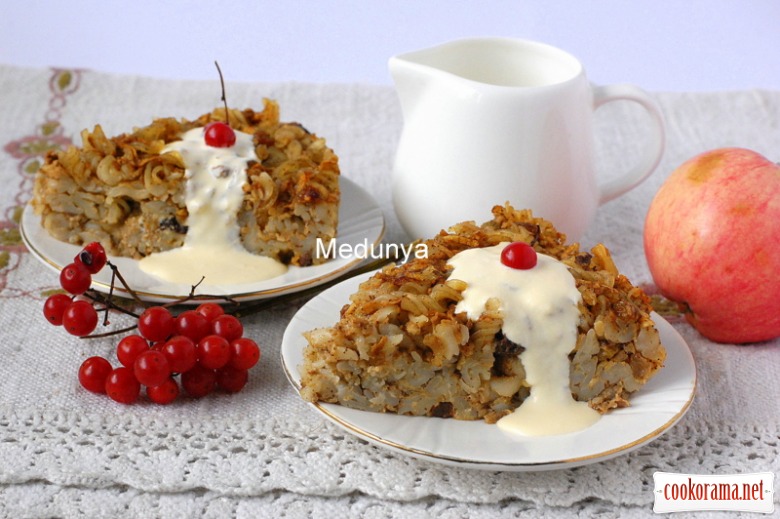 Ingridients
300 g.
700 g.
3 шт.
1 tsp.
5 spoon
50 g.
50 g.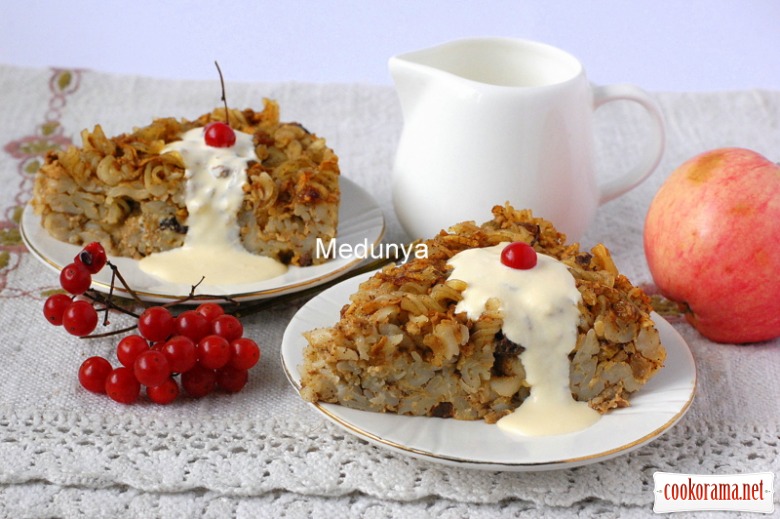 Very simple and delicious everyday food. Joy for housewives because it cooks in a few minutes. Households have not less joy, because with fresh sour cream or a scoop of ice cream — it is something incredible! Fragrant, juicy, nutritious. Only pluses!

Preparation
Boil macaroni in salted water, pour the melted butter (you can use the pasta left over from a previous meal — great use of them here).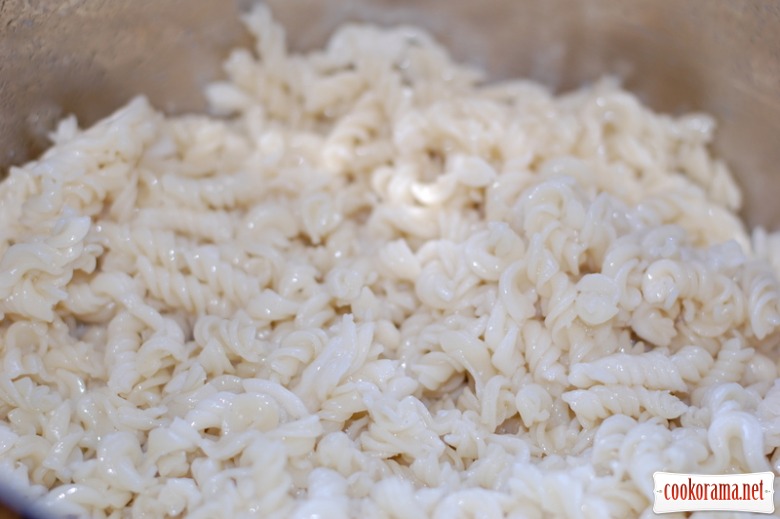 Add washed raisins, cinnamon, grated apples (peeled), juice and lemon peel.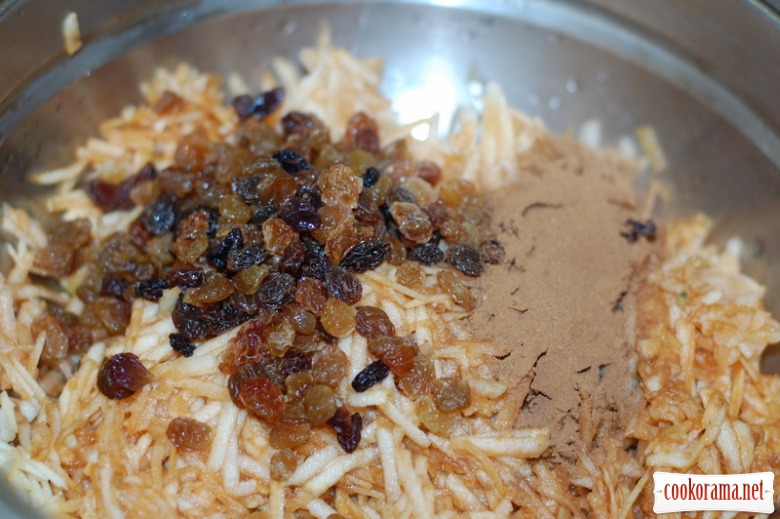 Add sugar, eggs and stir well.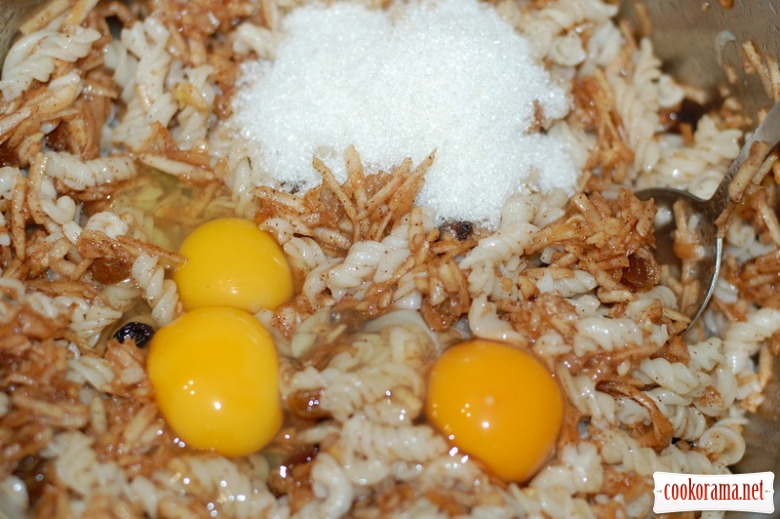 Put in covered with culinary paper form (I got of 22 сm in diameter). Bake for 30 min at 180 ℃.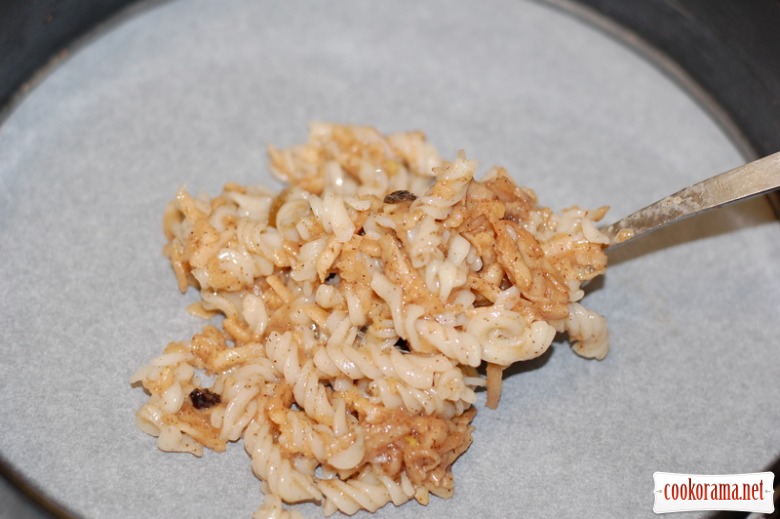 Serve casserole warm with sour cream or a scoop of ice cream.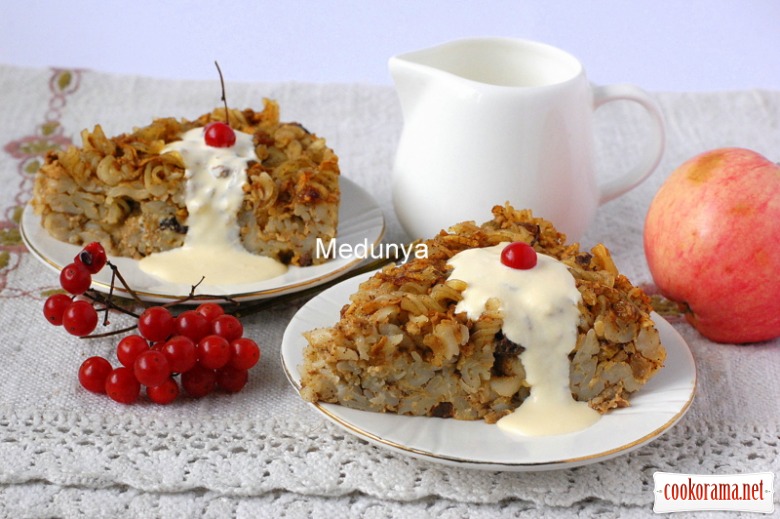 Bon Appetite!