Prague cake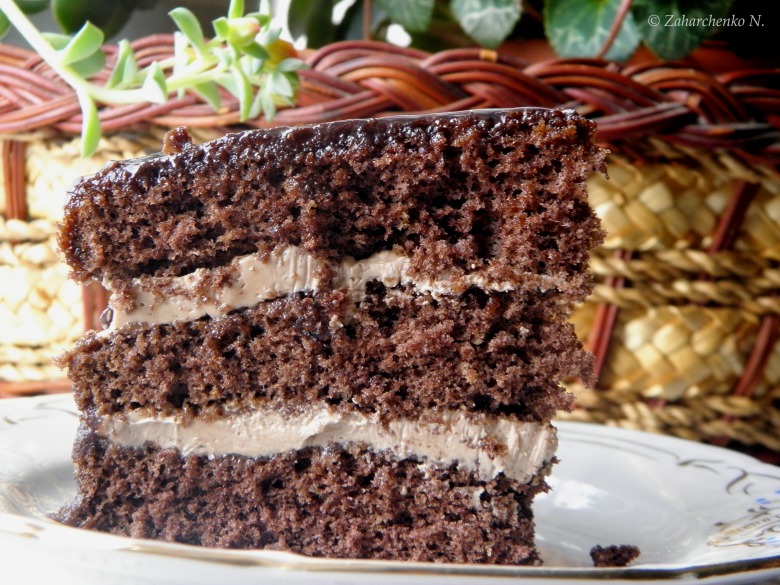 Ingridients
Dough
5 шт.
5 spoon
1 glass
3 spoon
2 spoon
1 tsp.
1 tsp.
1 spoon
Cream
1 шт.
20 ml
180 g.
200 g.
1 spoon
Glaze
8 spoon
4 spoon
2 spoon
Drenching
Delicious cake with simple and affordable products.

Preparation
1) Mix eggs with sugar into fluffy mass (mix for about 5 min).
2) Add to egg mass sifted flour, starch and cocoa.
3) Mix in a separate bowl citric acid, soda, and water.
4) Stir well and pour to dough.
Mix all in such sequence!!!
Divide dough in 2 parts (This time I made a cake for three flat cakes, and respectively, increased the number of ingredients).
Pour one half of dough in form, cover bottom with circle of paper. Do not grease the sides.
Put biscuit in heated at 190-200 C oven for 20 min. Check the readiness with wooden stick (it should be dry).
The main rule for baking biscuit — do not open the oven door — or thereof it falls away.
When the time is suitable, take out the form and turn cake on a plate (grid, towel) and let it cool.
Cream
1. Mix yolk with water.
2. Add condensed milk to resulting mixture.
3. Put mixture over low heat and boil,constantly stirring for 5 min. It should thicken. Let it cool.
4. Mix butter well and add by 1 tbsp of cooled syrup, constantly stirring. At the end of stirring add cocoa. Put cream in the fridge for 5 min.
For glaze.
Mix all the ingredients and boil, constantly stirring till it thickens.
Spread flat cakes on plate, smear with cream.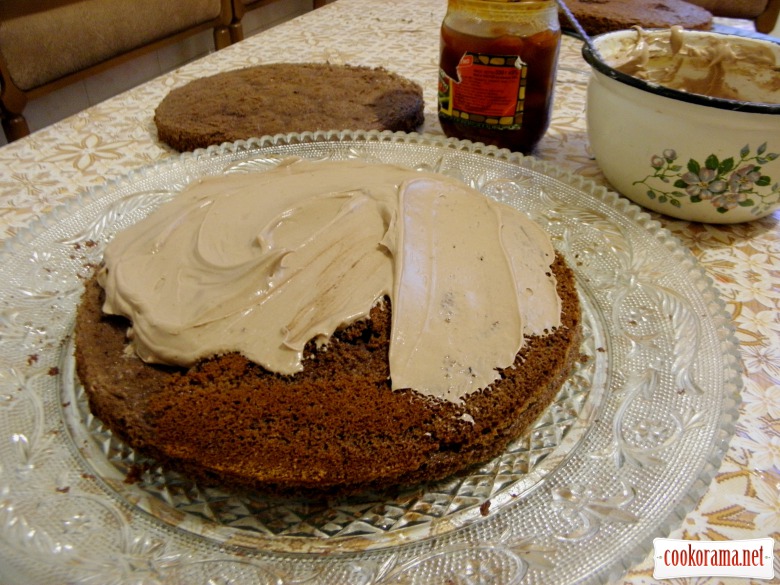 Smear upper flat cake and sides with apricot jam.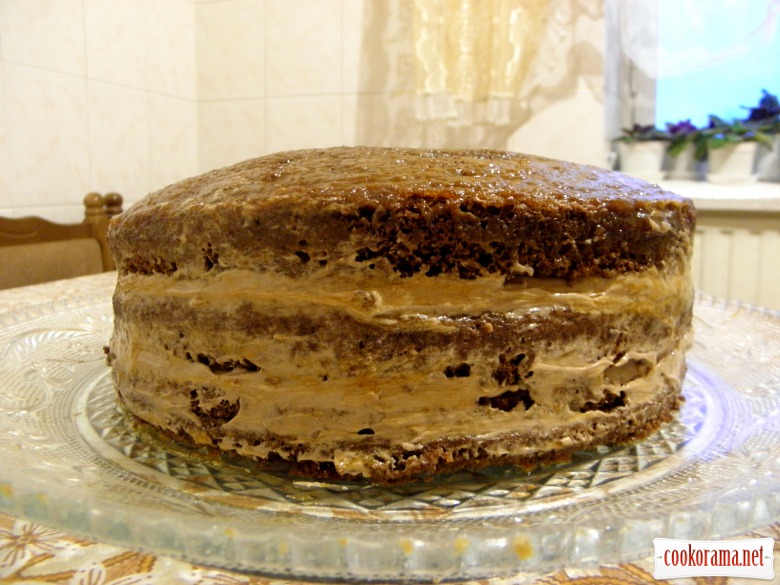 Top cake with hot glaze. Put cake in the fridge, better for a night!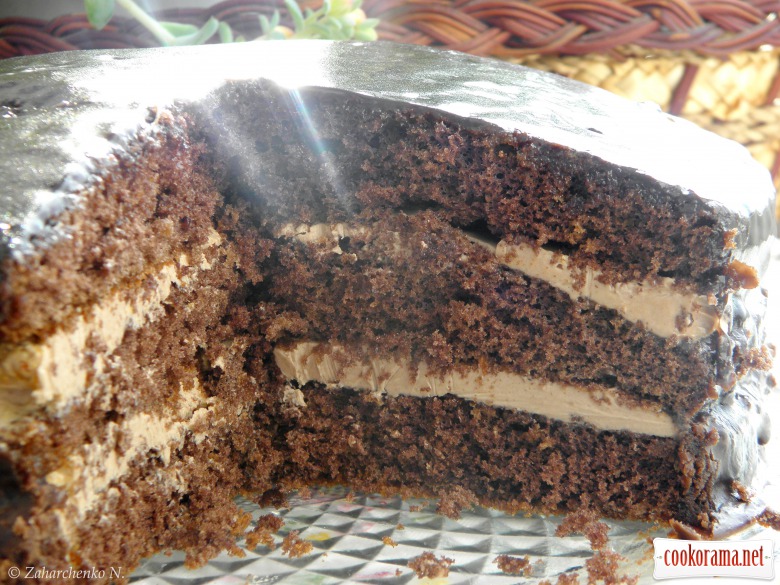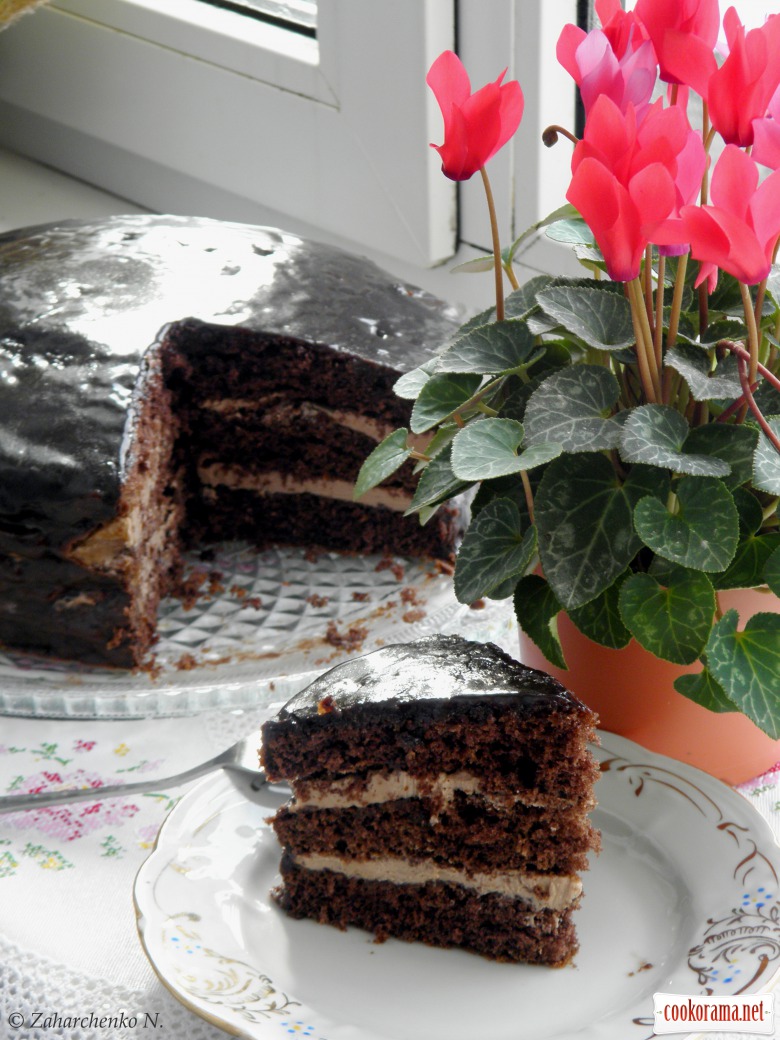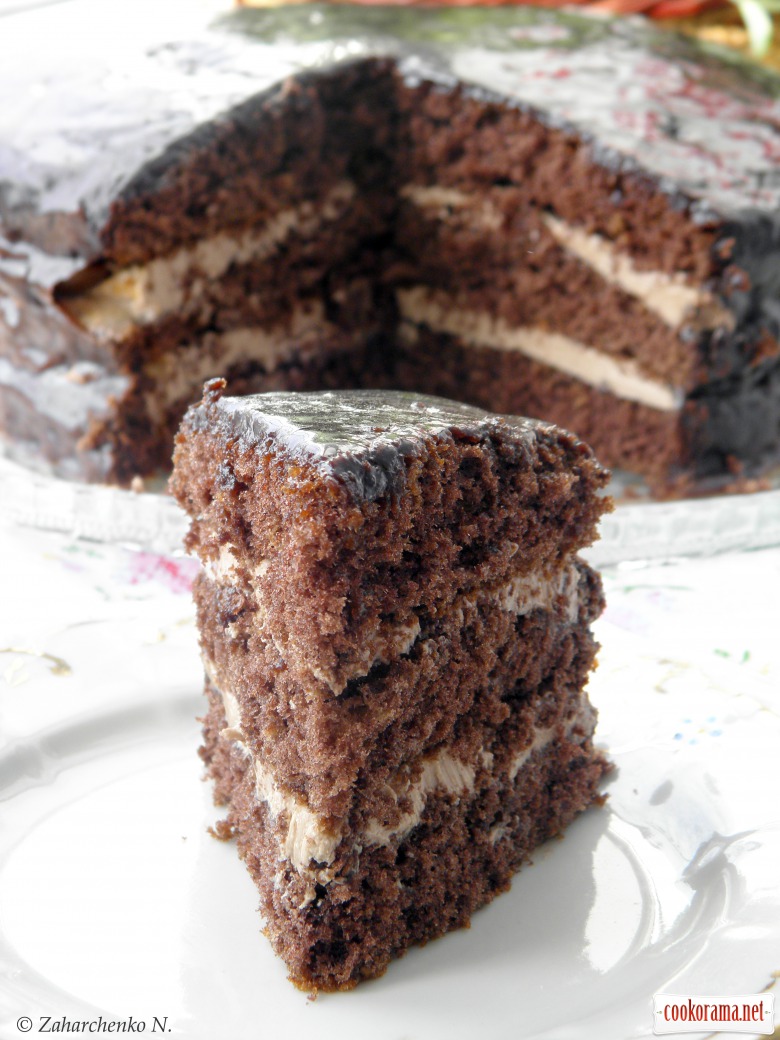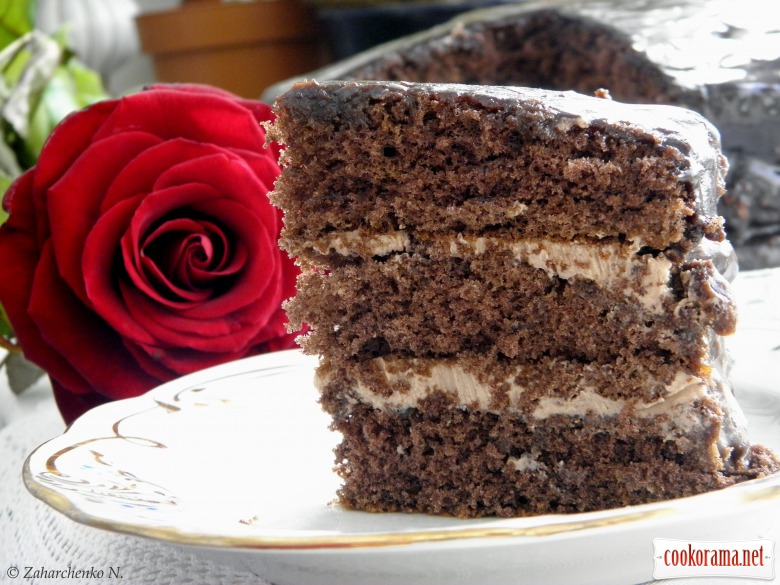 Bon Appetite!!!