Cake "Berry Love"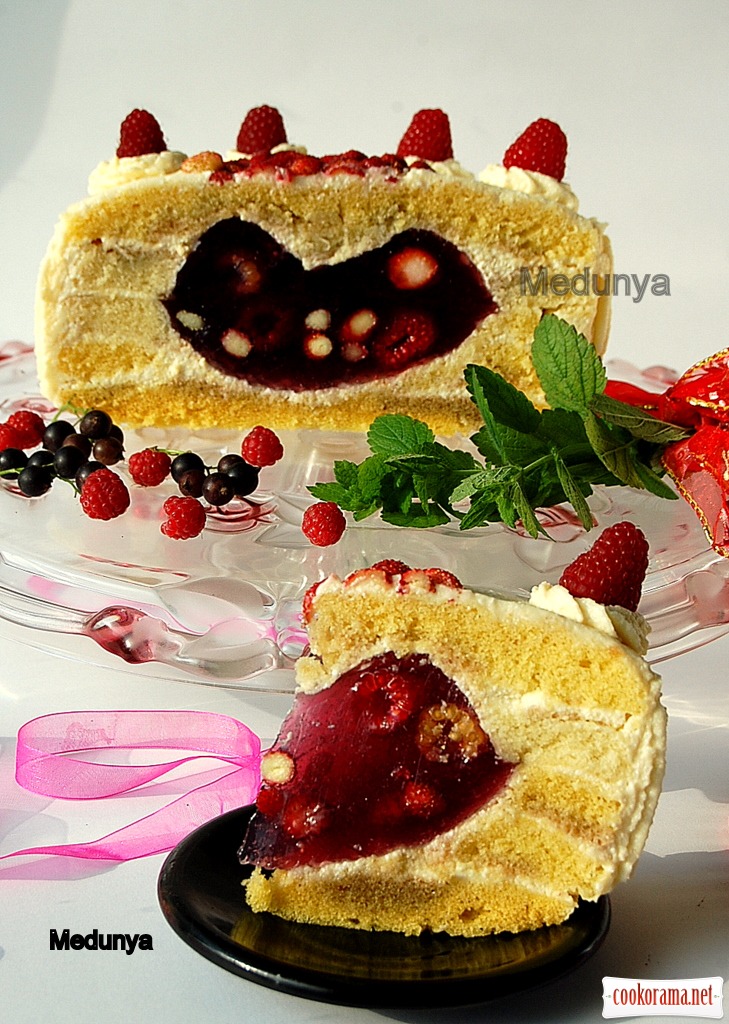 Ingridients
Flat cakes
1 шт.
4 spoon
3 spoon
4 spoon
3 spoon
0,5 tsp.
15 g.
Drenching
12 spoon
Jelly
1 l
2 glass
5 spoon
40 g.
Cream
0,5 l
15 g.
5 spoon
4 spoon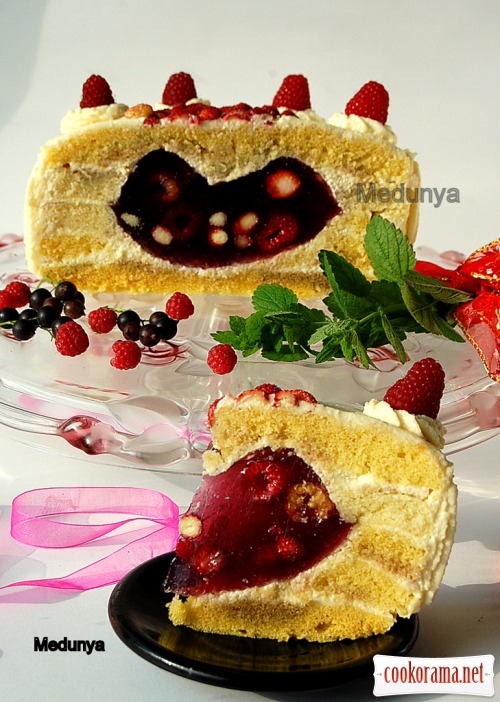 Delicate cakes, very simple to prepare, soaked in pink liqueur, flavored jelly with berries in a shape of heart, lush sour cream — it is something that should please you and your guests on Valentine's Day.

PREPARATION
For flat cakes: mix yolk with sugar into fluffy mass. Add butter, flour, vanilla, soda and mixed in foam whites. Dough will be liquid.
Bake flat cake for 10-12 min at 180 ℃ in small round form (I used of 20 сm in diameter). Bake 4 such flat cakes. Form is greased and sprinkled with semolina.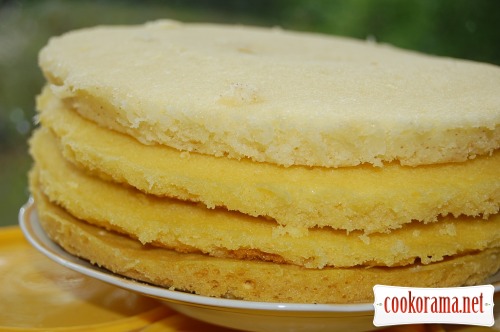 Soak each flat cake with liqueur.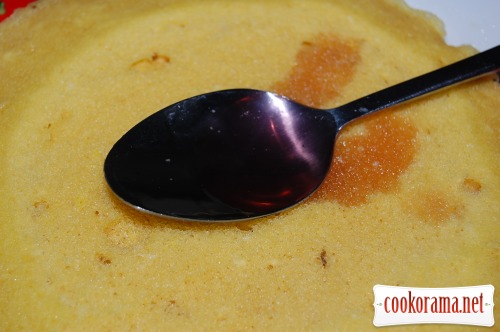 Lay flat cakes by 2, smearing them with cream (sour cream, mixed with curd, thickeners and sugar).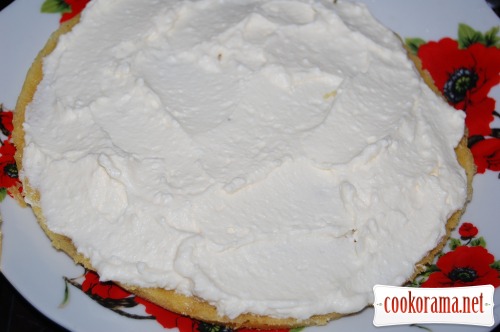 Now cut out recess from double cakes: one pair — circular recess, but reserve hill in it.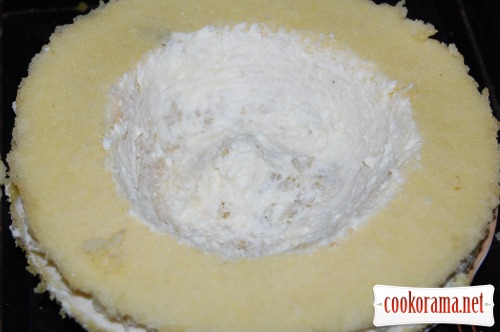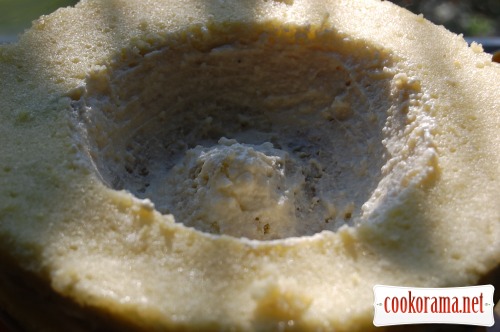 In second pair of smeared with cream flat cakes — just circular recess. The diameter of the cut circles must be the same. It seemed to me that second recess is too small, so I had to build walls with another layer of bicuit cake cut out circles. Therefore, in the cut there are 5 flat cakes.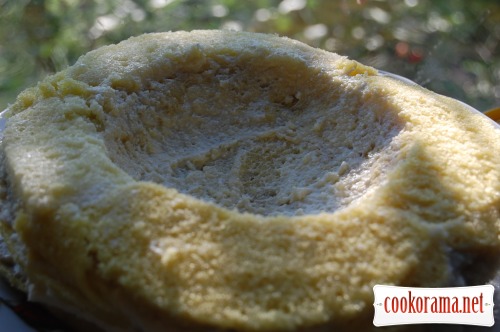 Smear recesses with cream and fill them with berry jelly. (with half of the berries cook compote with sugar. Strain off, dissolve gelatin. Cool and add fresh berries). Put the cake in the fridge to freeze jelly (1-2 hours). Then connect two halves of cake with a small amount of jelly so that half cake, where there was a recess with hill from appeared on top.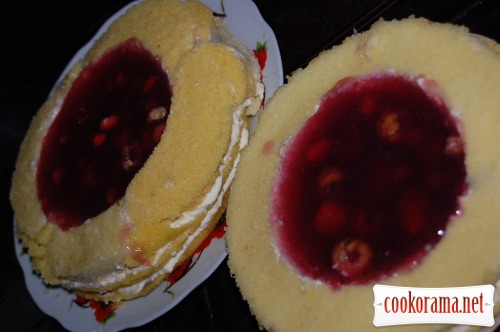 Decorate with cream and fresh berries. When cutting pieces of cake, gradually will be formed heart: Here is surprise to your family and loved ones!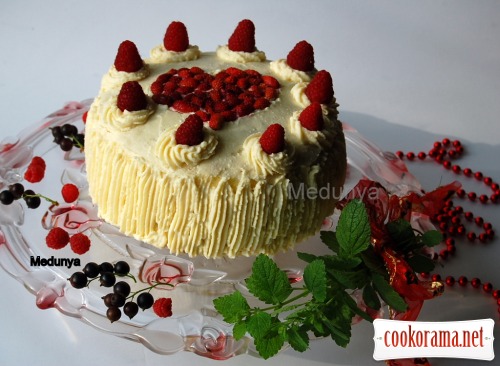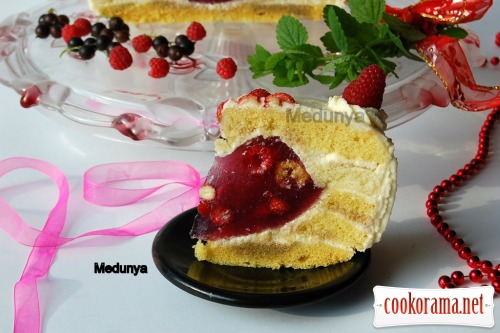 Bon Appetite!