Chocolate "Terrine" or quick dessert without baking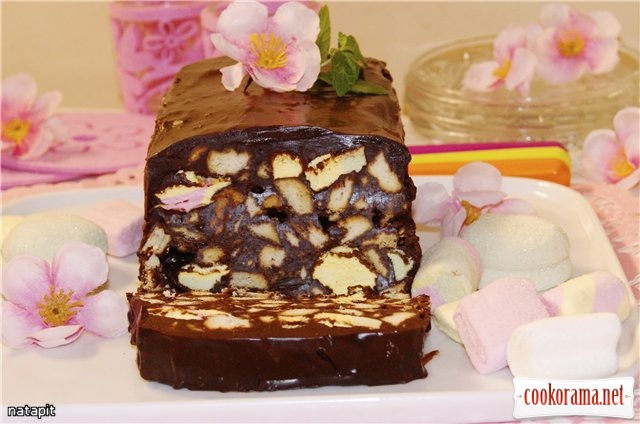 Ingridients
Ingridients
125 g.
300 g.
3 spoon
200 g.
100 g.
2 spoon
Glaze
50 g.
100 g.
A simple, but no less delicious dessert from the series — no desire to include oven, no oven, simply and quickly, etc.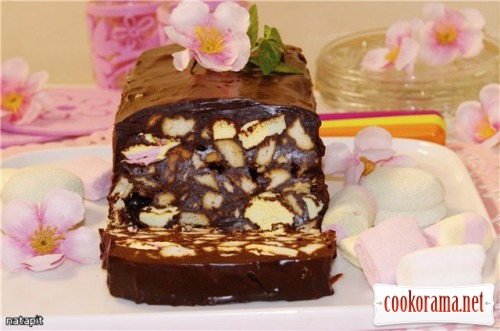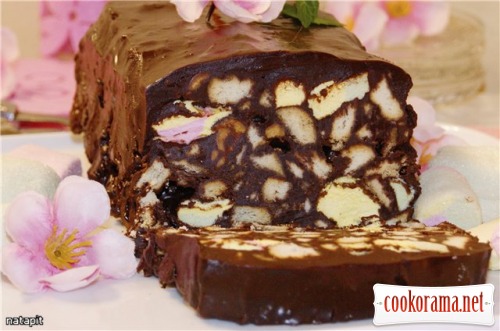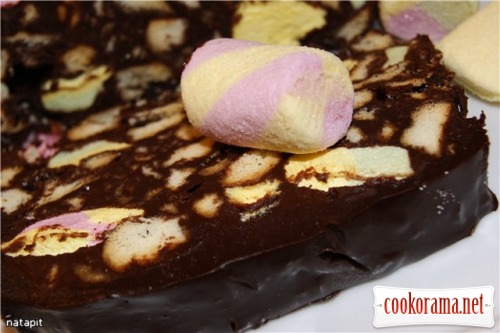 Preparation
Melt 300 g of chocolate and butter in steam bath or MW, add syrup, cognac and mix well until a homogeneous and smooth mass.
Break cookies into small pieces and mix with marshmallow, add chocolate and mix well.
Place in form and smooth, lightly press (not to much!).
Place for 1.5-2 hours in the refrigerator.
Remove frozen terrine of form.
Heat cream and melt chocolate in it, cool.
With spatula put a thin layer of chocolate as trying to smear bumps and dents, let it freeze and put the rest of chocolate, place in the fridge and freeze it.
Top of recipe "Chocolate "Terrine" or quick dessert without baking"