Wet chocolate cakes with chili (gift for Scratch)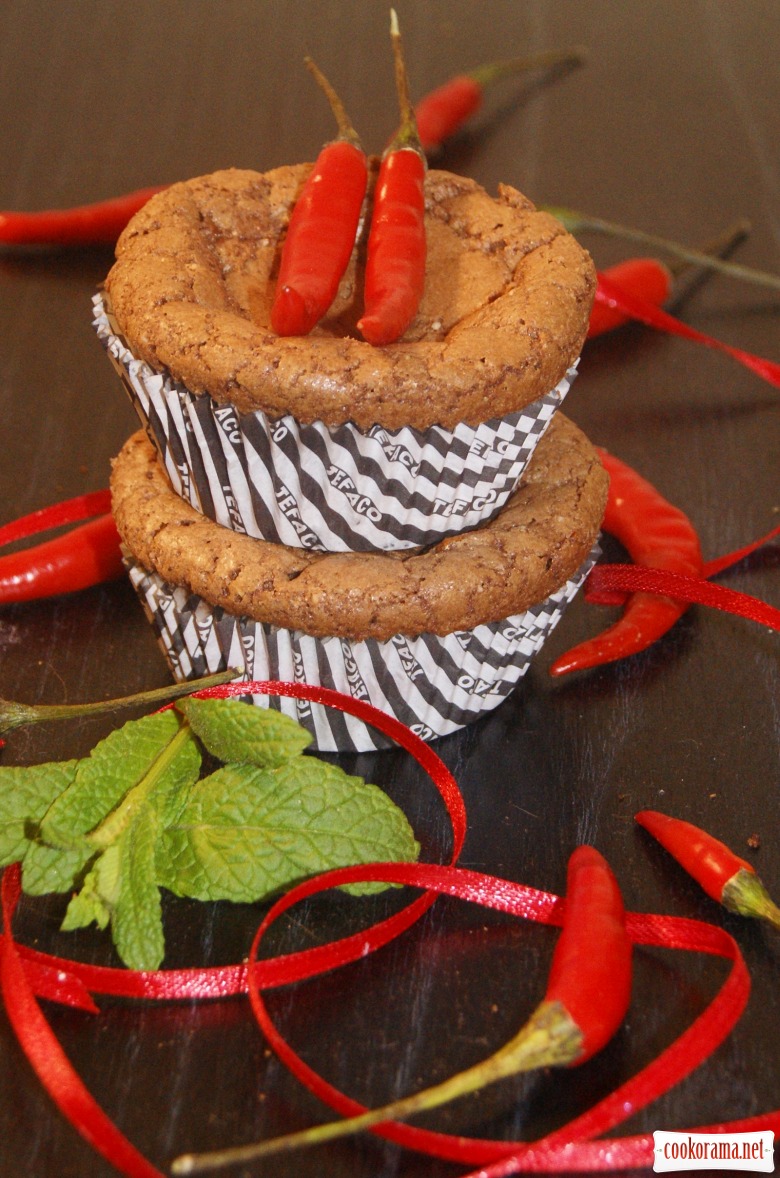 Ingridients
125 g.
125 g.
3 шт.
125 g.
175 g.

chili pepper (remove seeds and grind)

3 шт.
30 ml
During baking, cakes rise first on top, as cap, then gently fall down in the middle, cap coveres with cracks, do not worry, it should be, because they are inside moist and delicious! Pepper in cake is absolutely not bitter, but in combination with zest, nuts and chocolate gives them a special tint!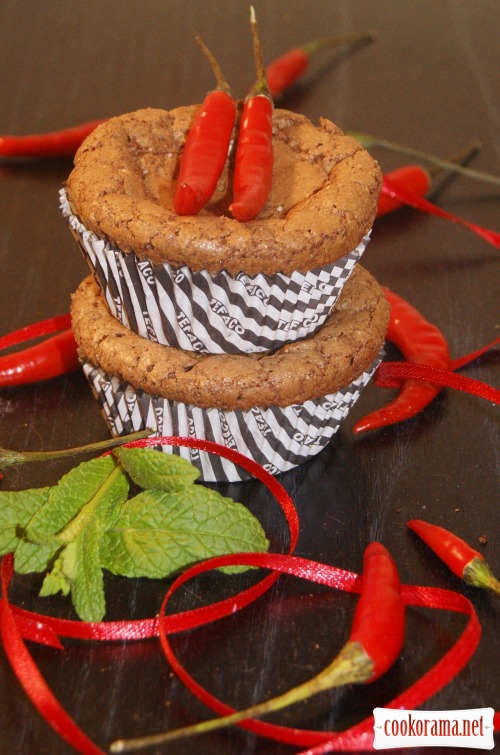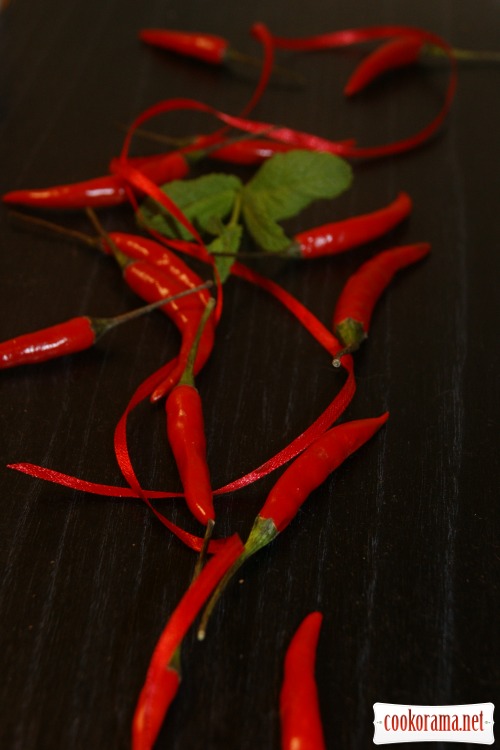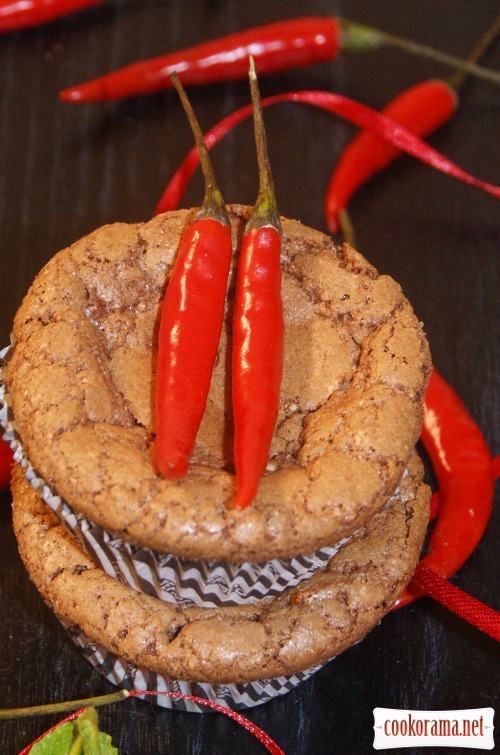 Preparation
Ingredients: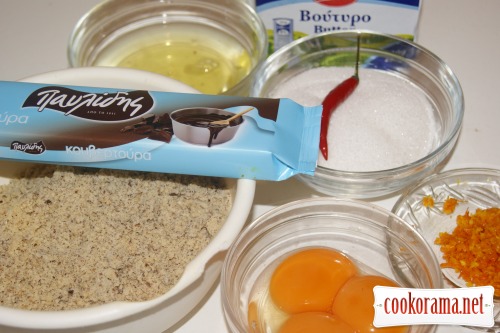 Melt chocolate and butter on water bath (in microwave).
Mix whites with bigger part of sugar into stable peaks.
Mix yolks with sugar till tick foam and stir with melted butter and chocolate.
Add zest, chili and nut, stir well.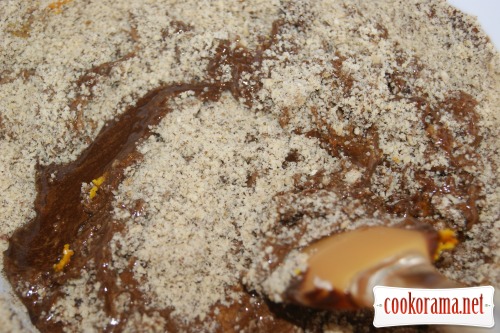 Add whites in two stages and stir from up down and around.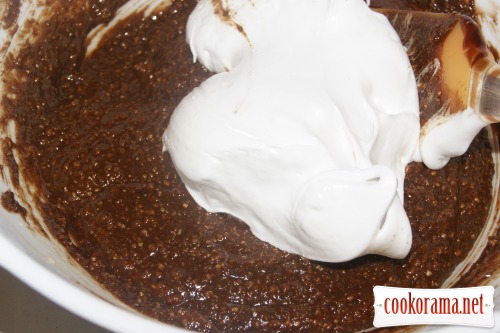 Put pepper molds in form for muffins (cakes) and fill at 2/3 with dough.
Bake in heated to 175 ℃ oven for 25 min, guide to your oven.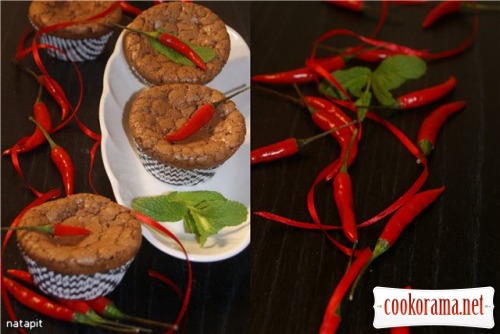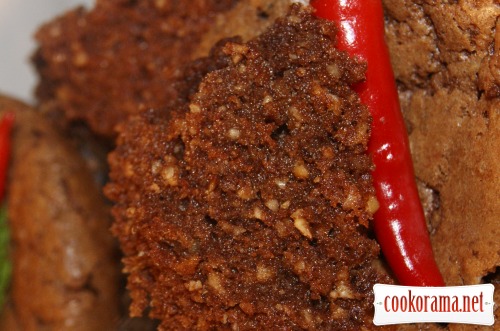 Top of recipe "Wet chocolate cakes with chili (gift for Scratch)"