Cake "Apple Dalmatian"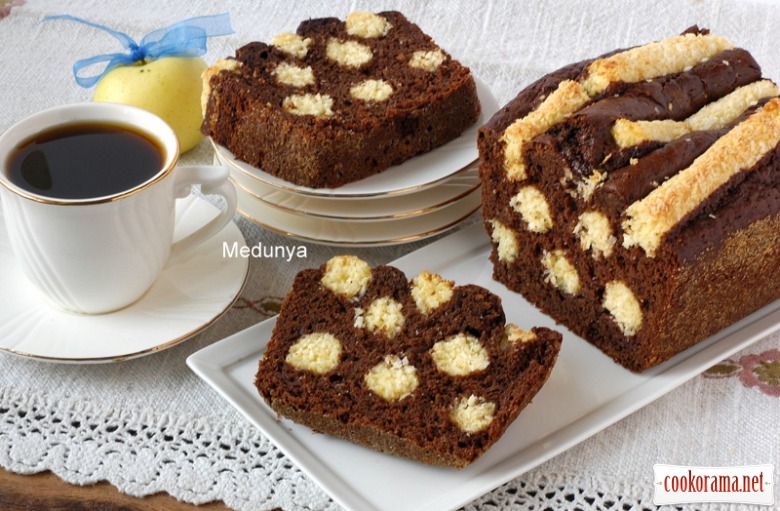 Ingridients
Curd mass

cottage cheese (homemade)

200 g.
1 шт.
3 spoon
150 g.
3 spoon
Chocolate base
3 шт.
70 g.
4 spoon
200 g.
150 g.
150 g.
1 spoon
2 шт.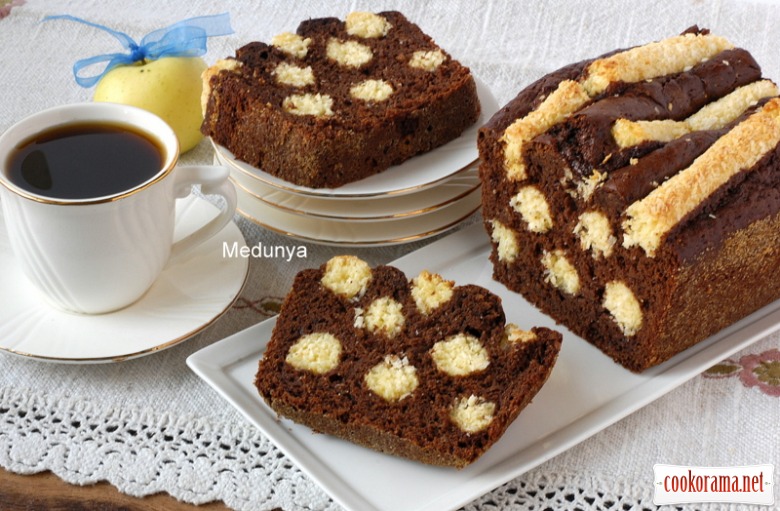 Continuing the theme of the apple baking, I present to you today, my new cake. Moist, with a rich chocolate taste, with wonderful splashes of cottage cheese and coconut — it does not leave anyone indifferent. A beautiful сut of cake will pleasantly surprise and evoke smile of relatives or friends. Treat them with cake: not a lot of work, but a lot of fun. My recipe.

Preparation
First of all, prepare curd cylinders. Mix curd, sugar, egg, starch. Add coconut til it is possible to form cylinder easily: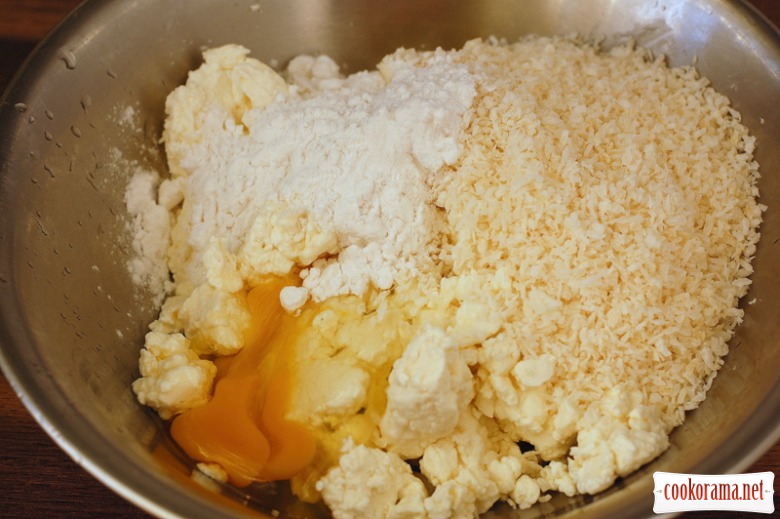 From from mass 8 cylinders long as the cake mold. Put in the freezer for 30 min:
Meanwhile, prepare the chocolate base. Mix sugar and butter in a fluffy mass: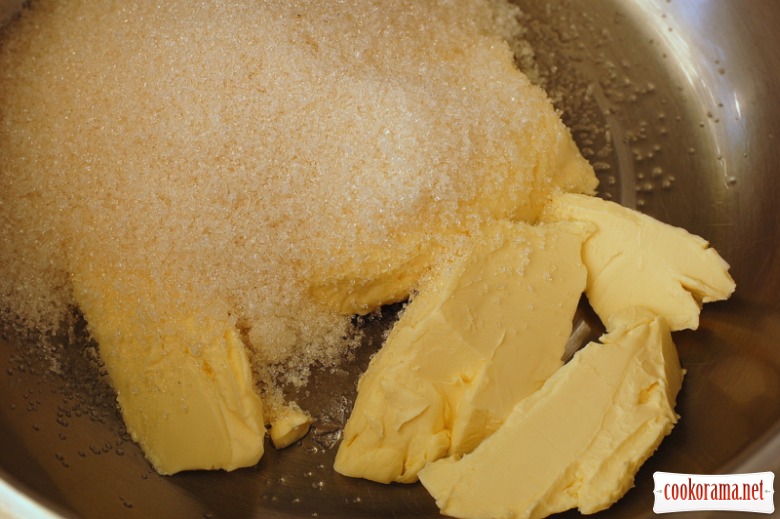 Add sifted flour with baking powder: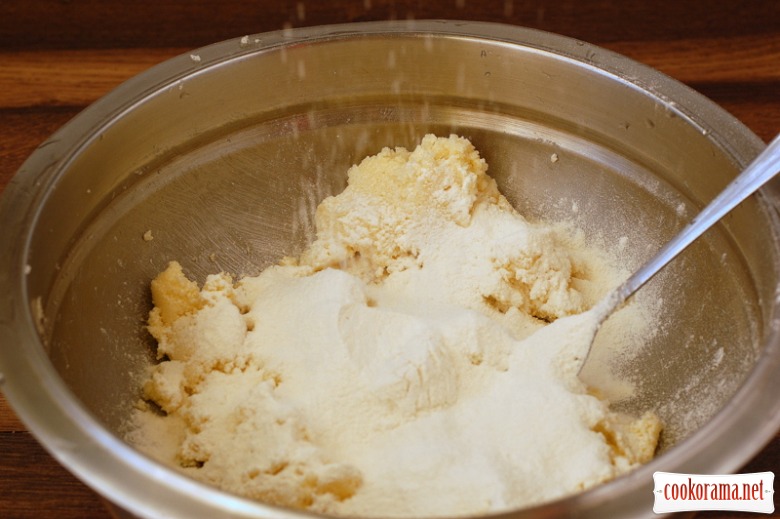 Grind in blender well (nozzle metal knife) for 30-40 sec: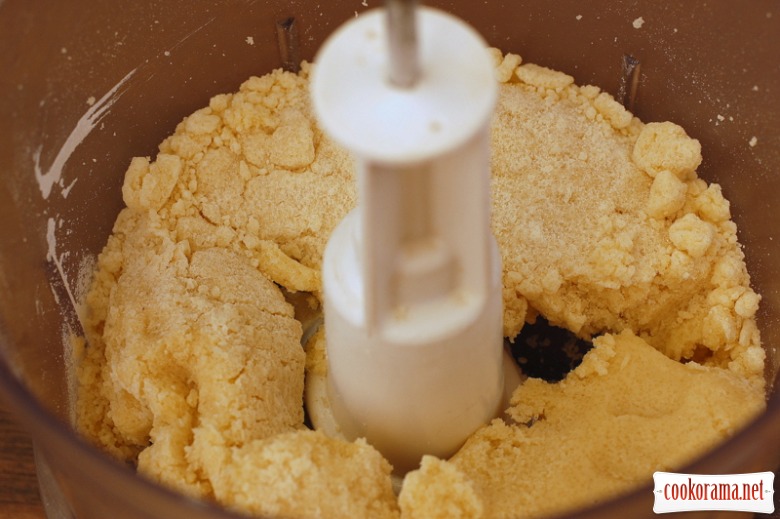 Add eggs one by one, constantly stirring: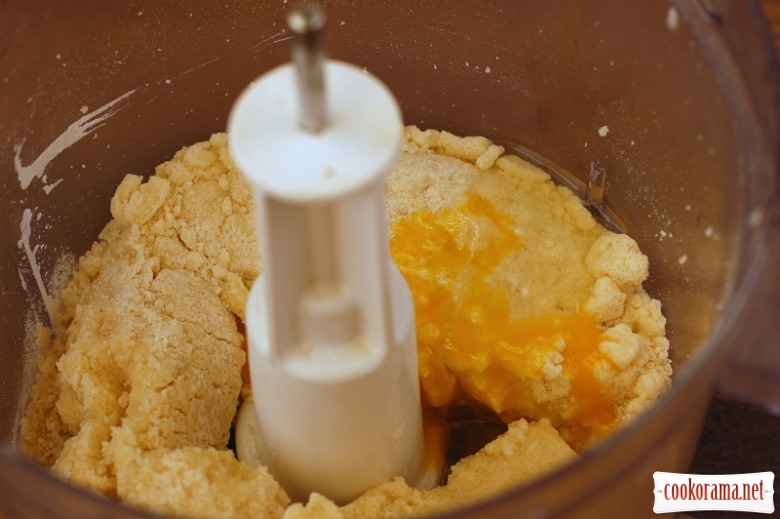 Next – cocoa and milk (cocoa must be of high quality, so it flavors cake well):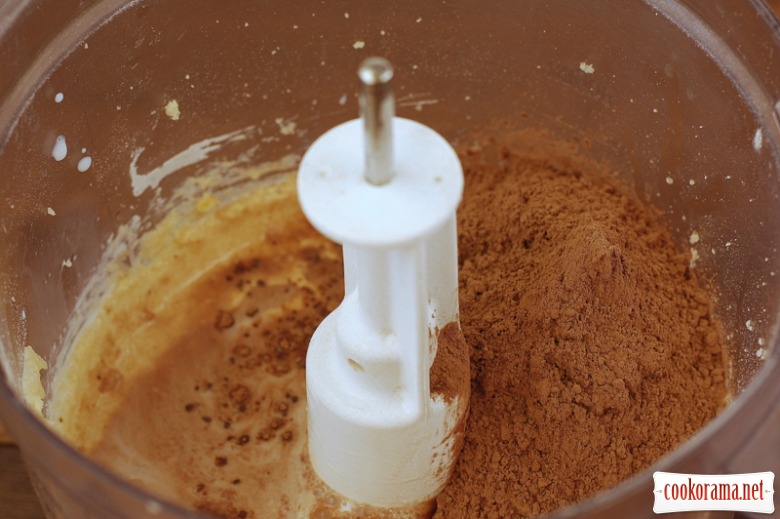 Peel and grate apples. Add in chocolate mass and stir gently: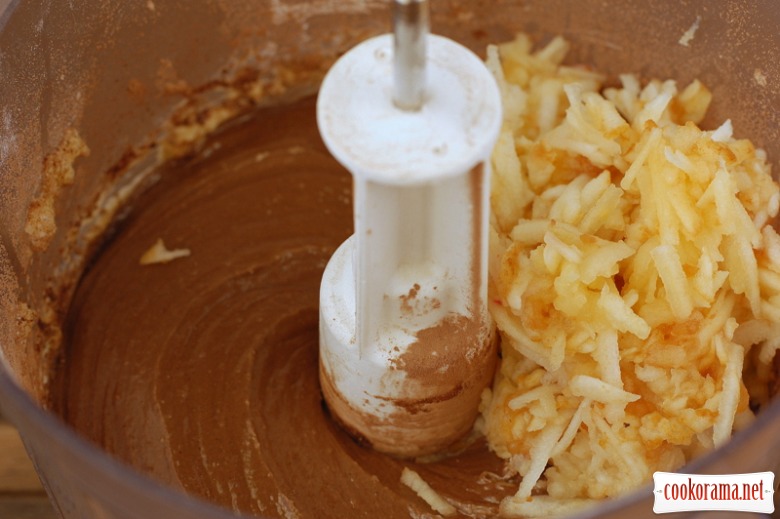 If you try now dough, you will realize that you are ready to eat it at this stage — it turns out very tasty. But we bake interesting cake, so we won`t eat dough.
Grease cake molds with butter and sprinkle with bread crumbs: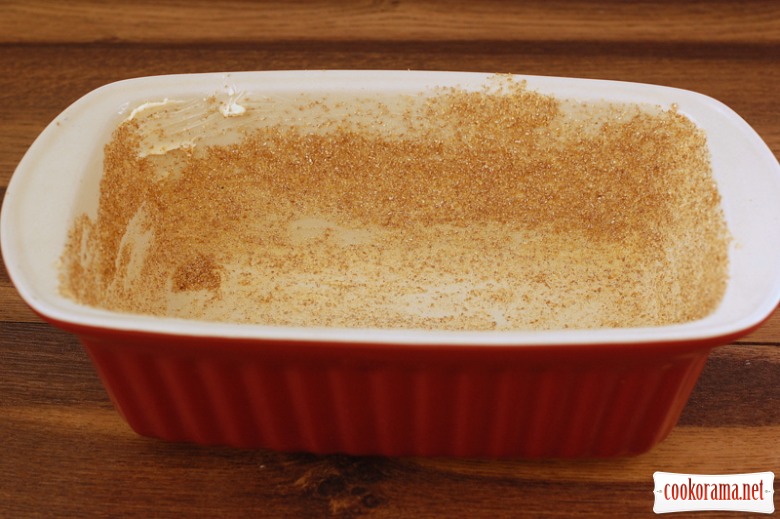 Spread at bottom 1\3 of chocolate dough. On top — three curd cylinder, slightly pressing them in dough: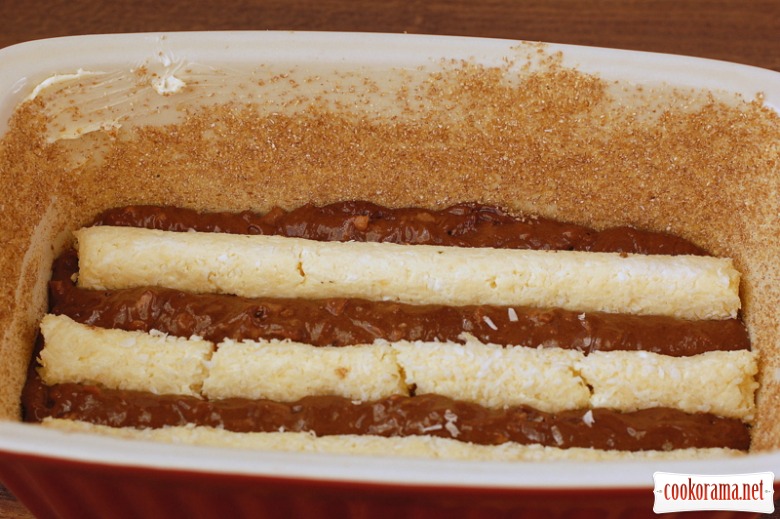 Next again 1\3 of dough. Spread on this layer 2 curd cylinders, so that they are оказались at intervals over the lower cylinders.
Next rest of chocolate dough. Spread on it 3 curd cylinders again, slightly pressing them in dough: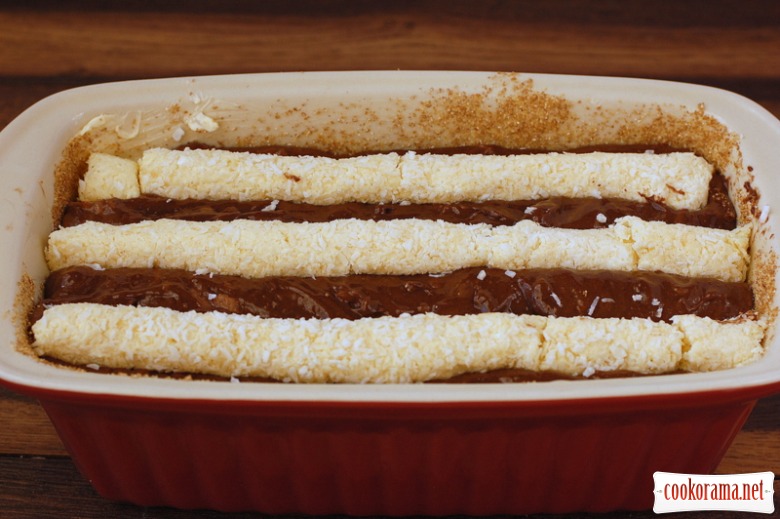 Put cake in heated at 180 ℃ oven and bake for 50-60 min: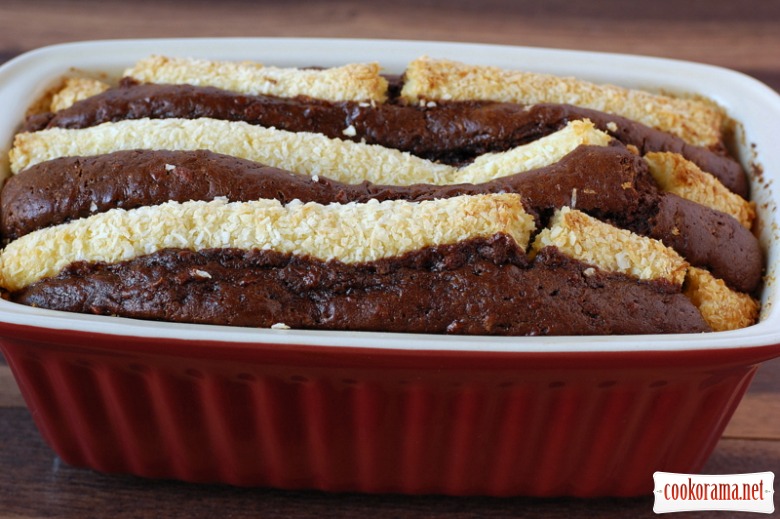 Cool it. Cut in pieces and enjoy with cup of coffee or tea: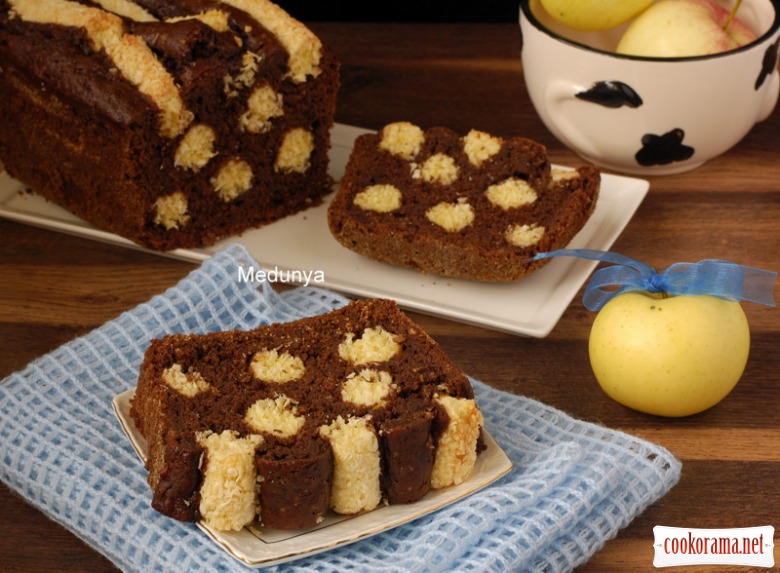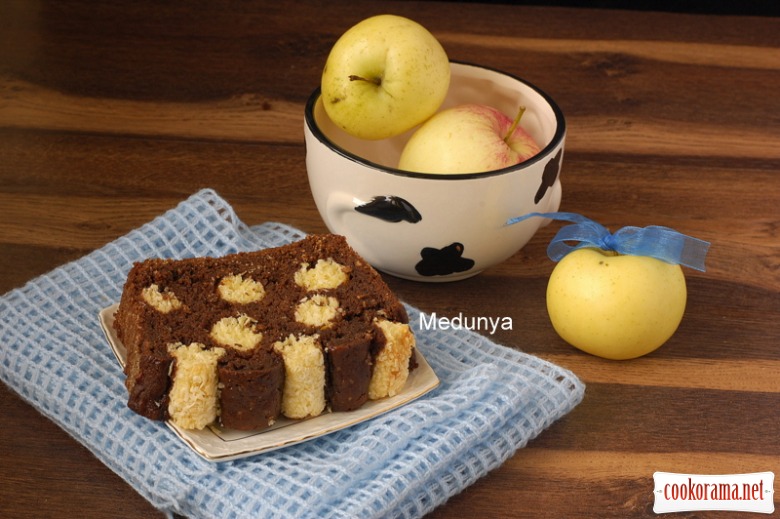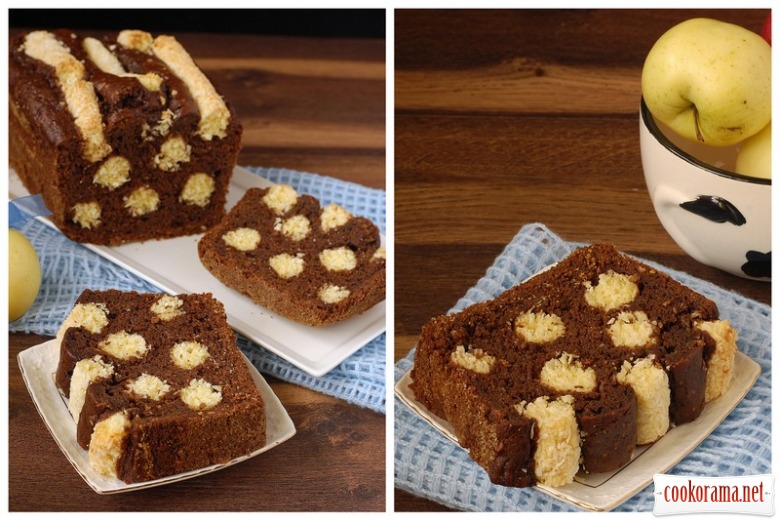 Bon Appetite!