Buns with spinach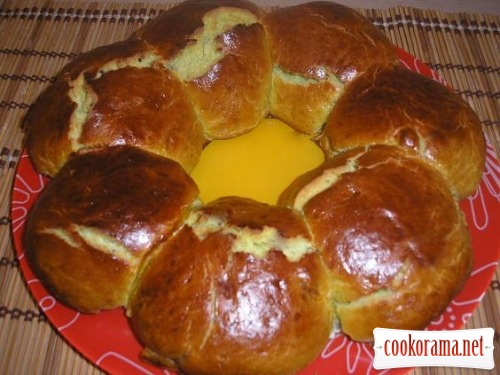 Ingridients
50 g.
0,75 glass
2,5-3 glass
2 шт.
0,5 bunch
2 spoon
1 tsp.
0,5 tsp.
Preparation
Grind spinach in blender with 1 egg.
You`ll get such mush.
Heat milk, add sugar and yeast. Leave for 15 min. Then add flour, salt, butter and spinach. Knead all well and leave for 1 hour. Once dough rises, divide it in 8 parts, roll each part in ball.
Grease form with butter. Spread dough balls close to each other, grease with egg and put in warm place for 20-30 min. Bake buns at 180℃ for 40 min.