Mini buns-pumpkins
Ingridients
Ingridients
360 g.
7 g.
125 g.
45 g.
40 g.
5 g.
1 шт.
125 g.
also
0,5 шт.
20 g.
16 шт.
Preparation
1. Mix flour with dry yeasts, add remaining ingredients, in the end, add butter.
2. Knead the dough, long enough, so that the dough was soft and elastic. Form into a ball, put it in a lightly floured bowl, leave in a warm place without drafts, covered with a towel, until doubled in volume (about 1,5 hour).
3. Then knead it again. With a sharp knife or spatula, divid it into 14-16 equal parts. Form round buns and put on a baking tray, early lined with baking paper.
4. Next, press the buns a little and with a sharp knife make an incision along the edge of each bun, about 6-8 cuts (leav the middle whole).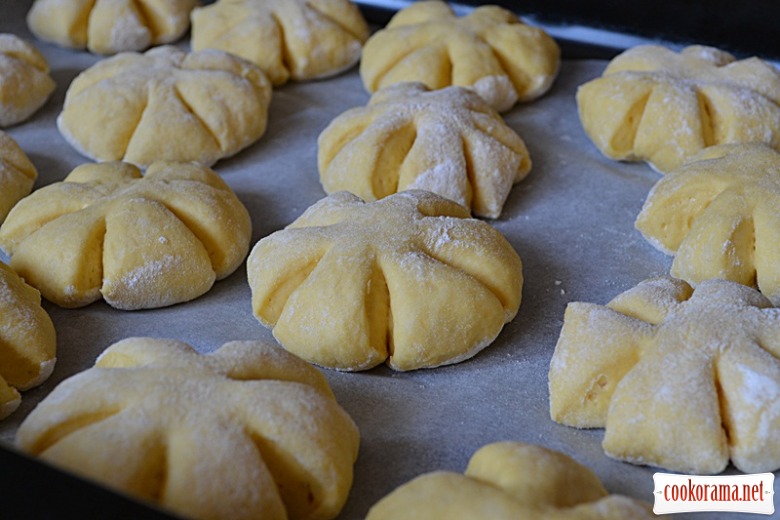 5. Leave buns to grow in a warm place by 20 minutes, to double in volume.
6. Just before baking, grease with beaten egg and milk. Put a clove or a slice of peanut in the center of each bun.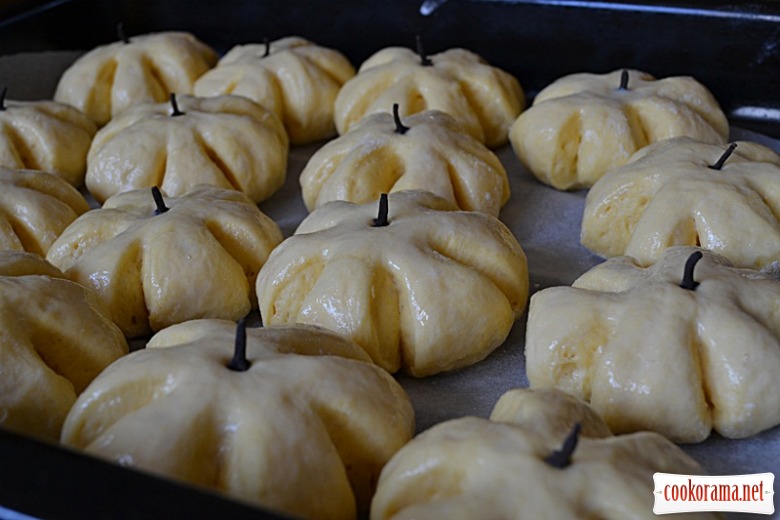 7. Bake at 190°C for about 15 — 20 minutes. Allow to cool on a lattice.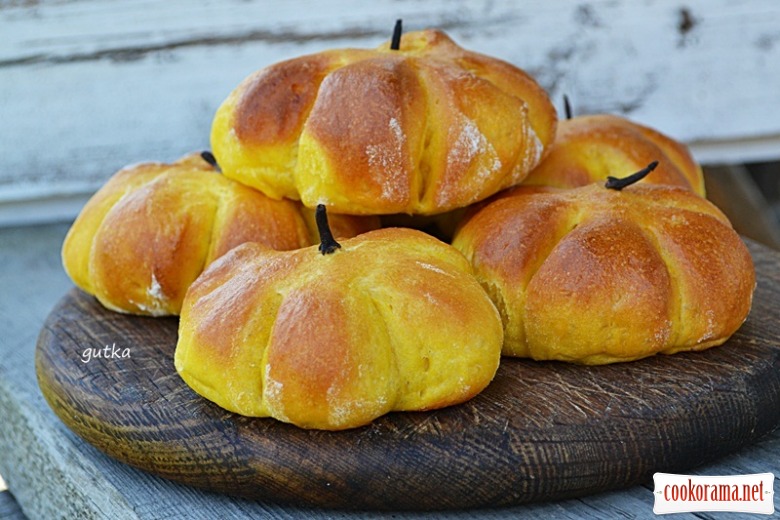 Very lush and delicious pastry! Bon appetite!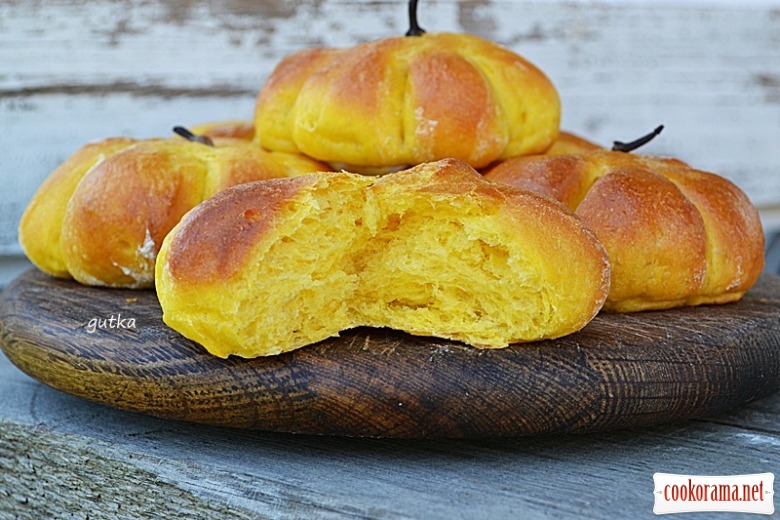 729

20 September 2014, 08:06