Buns from sour cream and condensed milk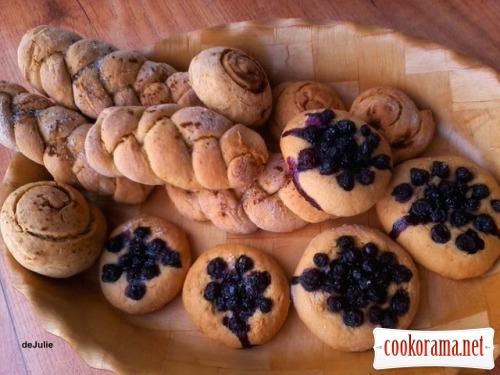 Ingridients
Ingridients
1,5 glass
0,25 glass
50-70 g.
1 шт.
2 spoon
2 spoon
0,25 tsp.
Additives
Preparation
Mix soft butter with condensed milk, add mixture of sour cream with egg, sugar and salt. Sift flour with soda and quickly knead dough.
Or you can form only buns (grease with egg and sprinkle sesame or poppy seeds), you can roll it or make braid with cinnamon, or make cakes with berries or curd.
Bake for 15 min at 200℃.
You can make without condensed milk, but then add another spoon of flour or on the contrary give a little less flour… In general dough becomes gentle, soft, but is susceptible to forming.