Lucia`s buns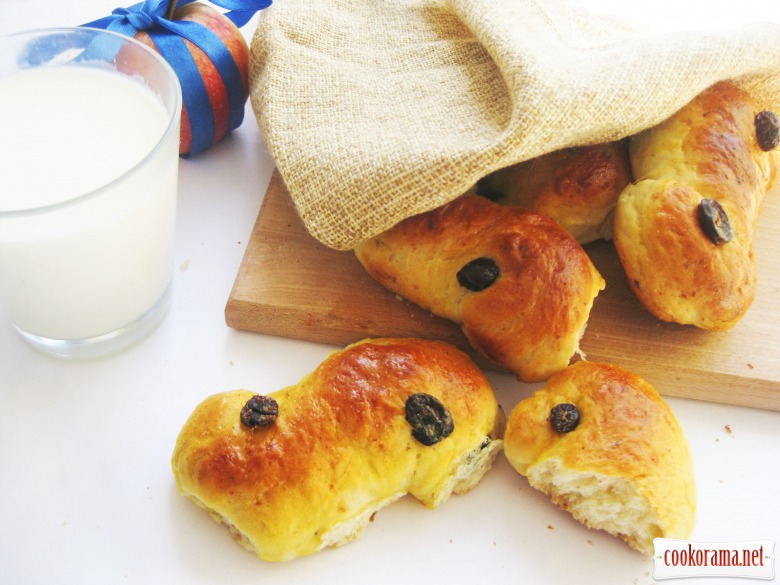 Ingridients
500 g.
7 g.
100 g.
1 шт.
50 g.
300 ml
125 g.

cardamom (grind the beans)

0,5 tsp.
4 spoon
0,5 tsp.
Lucia`s buns — a traditional Scandinavian baking for the holiday of St. Lucia, which the Swedes celebrate December 13th. This holiday is associated with the worship of the Sicilian martyr Saint Lucia, which was blinded and killed for her faith in Christ. In Stockholm and Helsinki held the coronation ceremony of the elections and Lucia, which dressed up in a white dress and wearing a crown of candles, followed by a solemn procession of carnival dressed children. Each school also chooses Lucia and organizes feast with singing traditional carols. This holiday is celebrated in families where the main role typically performs the youngest daughter in the family, she treats parents, sisiters and brothers by traditional saffron buns with raisins in shape of a twisted eight. I suggest you to try these buns!

Preparation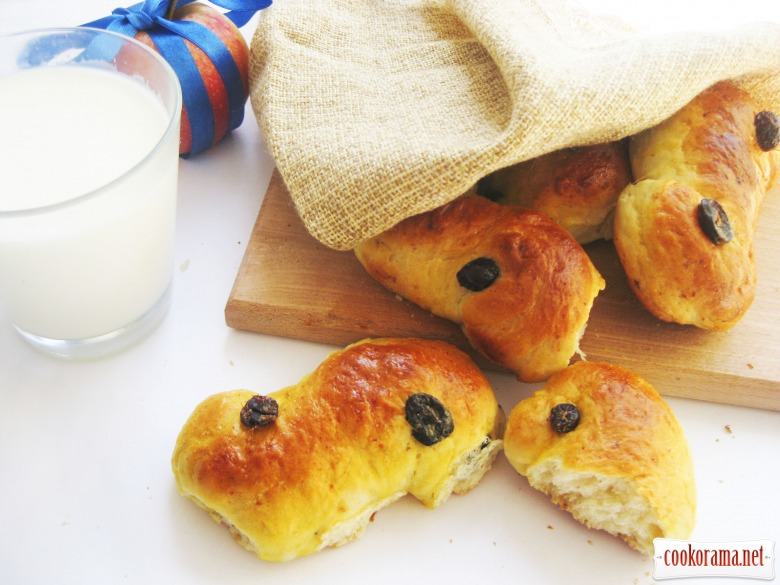 At first, mix milk, yeast, sugar, ground cardamom, saffron.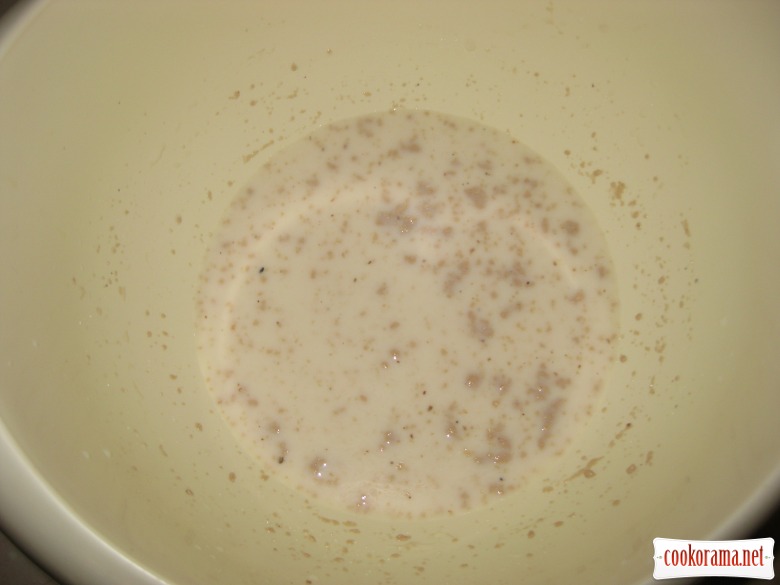 Add soft butter, cheese, 400 grams of flour, stir it.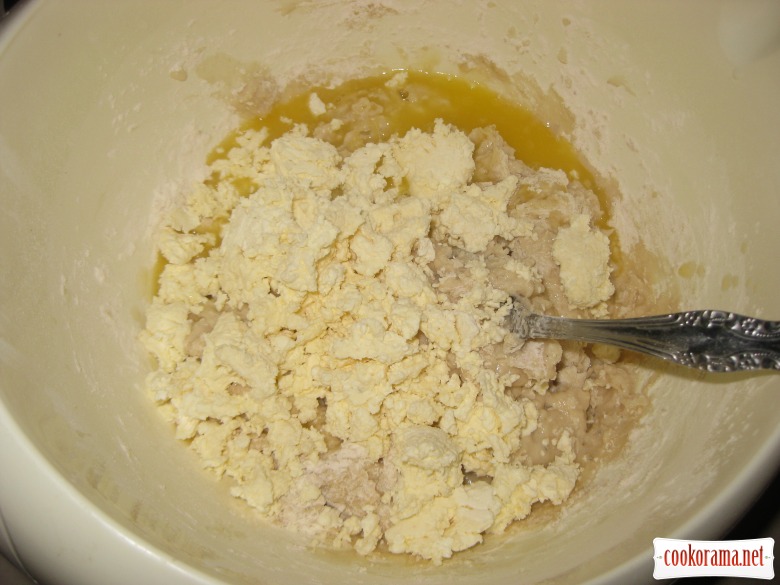 Add the flour that is left, and knead for a few minutes dough well. It should be smooth, but does not stick to your hands.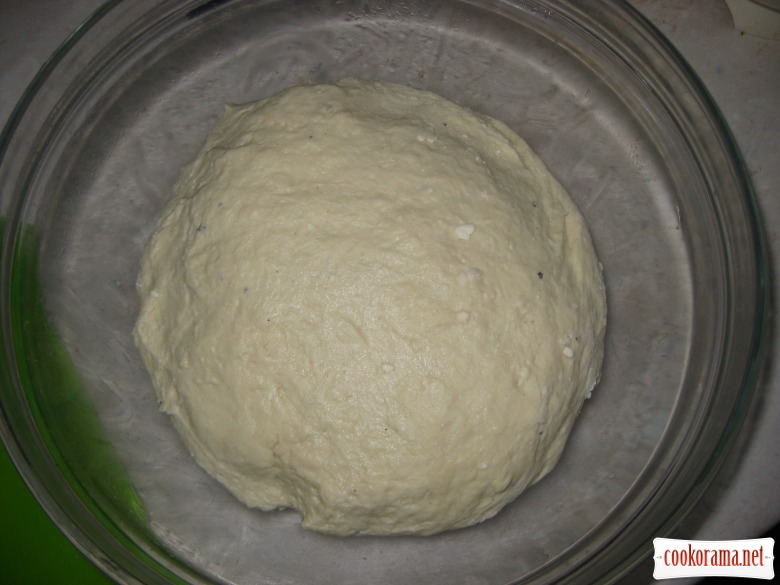 Cover dough with a towel and put in a warm place to rise for 1.5-2.5 hours. Everything will depend on how much heat is in the room, my dough rose for 2.5 hours, as it was a bit cool in the kitchen. The dough should rise in 3 times.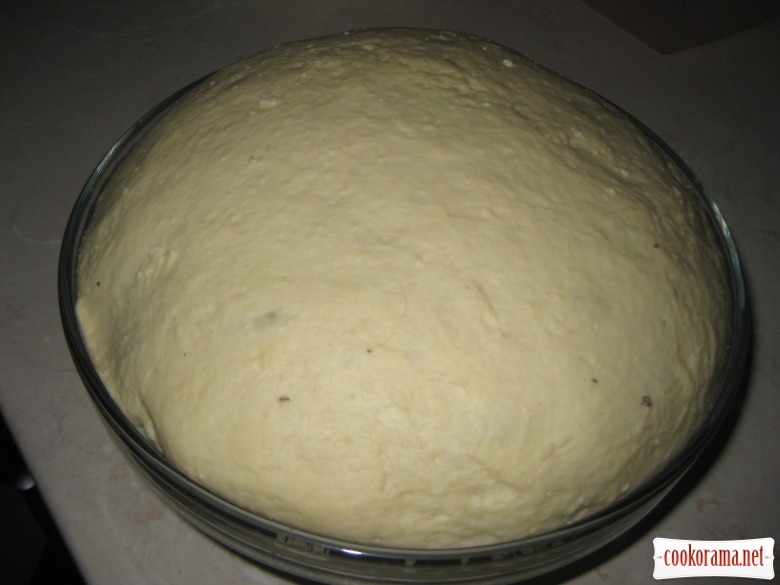 Next mix in dough raisins (leave a little for decoration).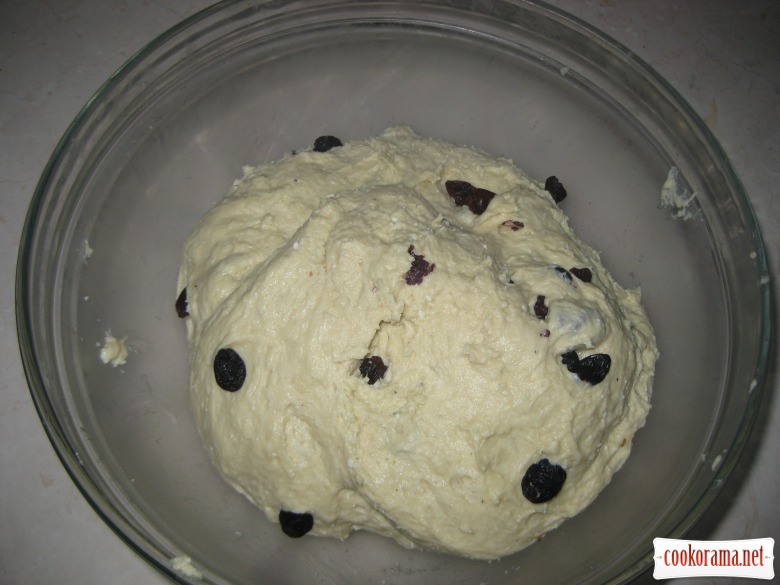 Roll out of dough long and twisting sausage rolls in the form of the Latin letter S. Put raisin in cell from each side. We shift rolls on a greased baking tray and leave to rise for 20-30 minutes.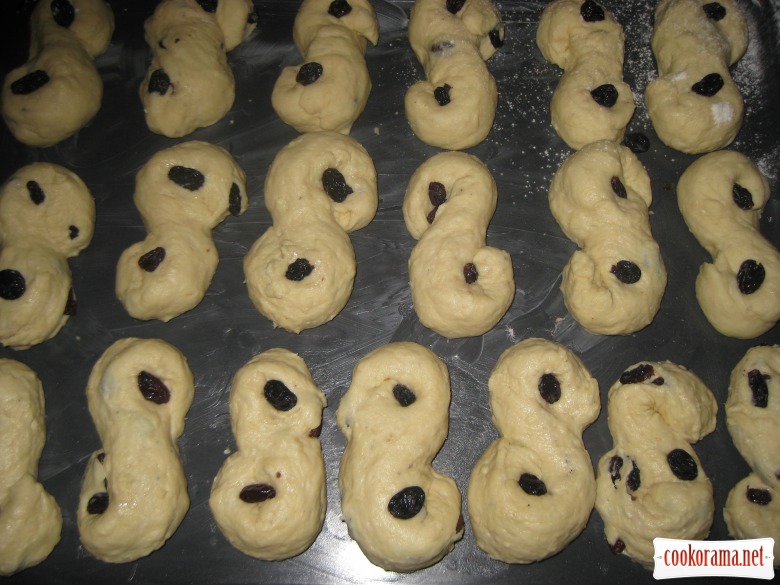 Next smear buns with mixed egg and bake for 20-25 min at 180℃. Bon Appetite!