Bagels with carrots and spinach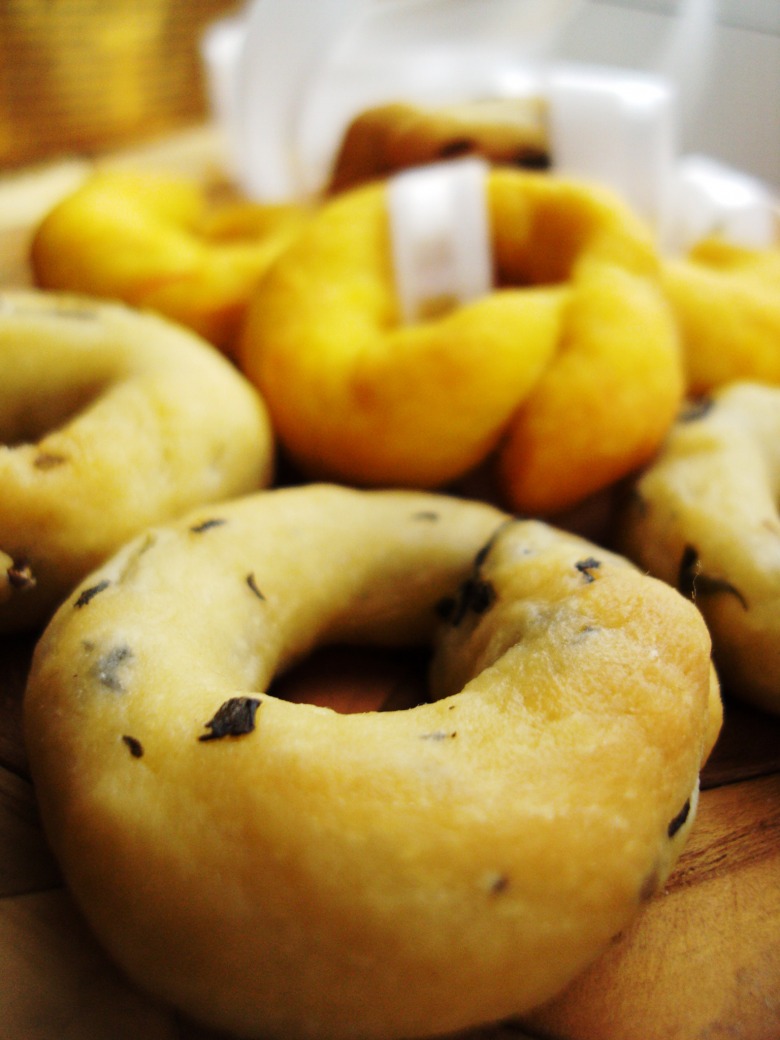 Ingridients
bagels with carrots
400 g.
2 шт.
100 g.
100 g.
10 g.
bagels with spinach
200 g.
100 g.
100 g.
10 g.
400 g.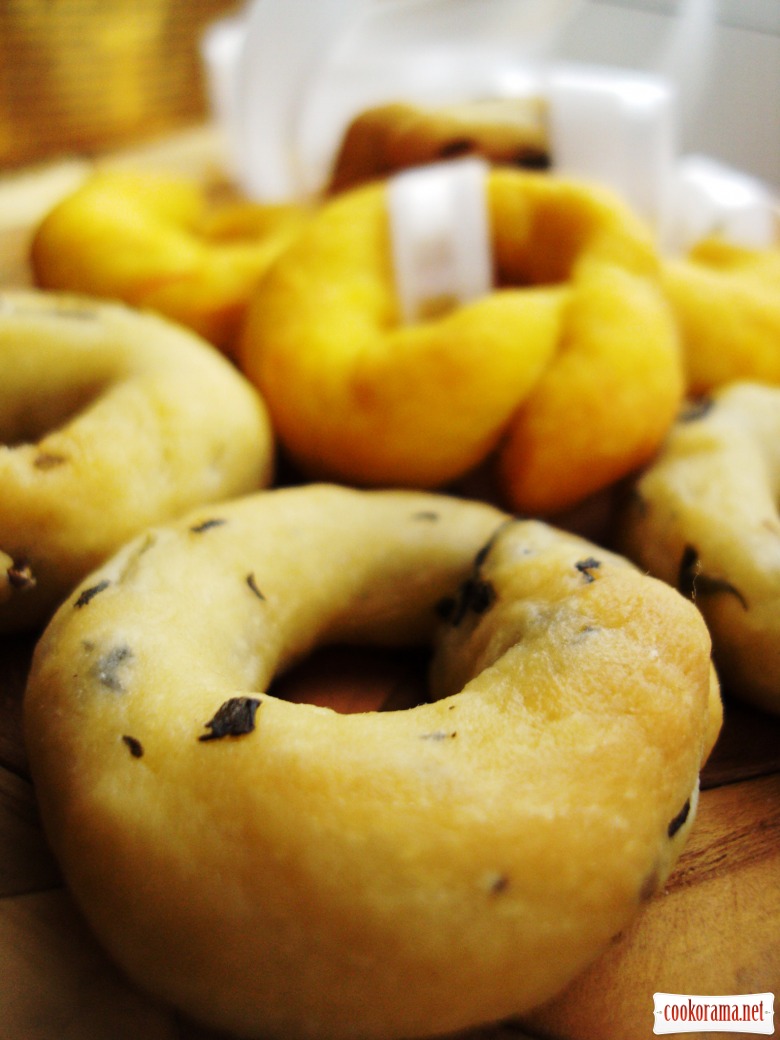 These bagels are very popular in Greece. Crispy, fragrant and perfectly suited to salad, to broth and for a simple snack.
Lean, but perfectly satisfies hunger. Also nutritionists offer them in programs of slimness ( losing weight). Stored up to a month in a tightly closed box.
They are cooked and eaten very quickly.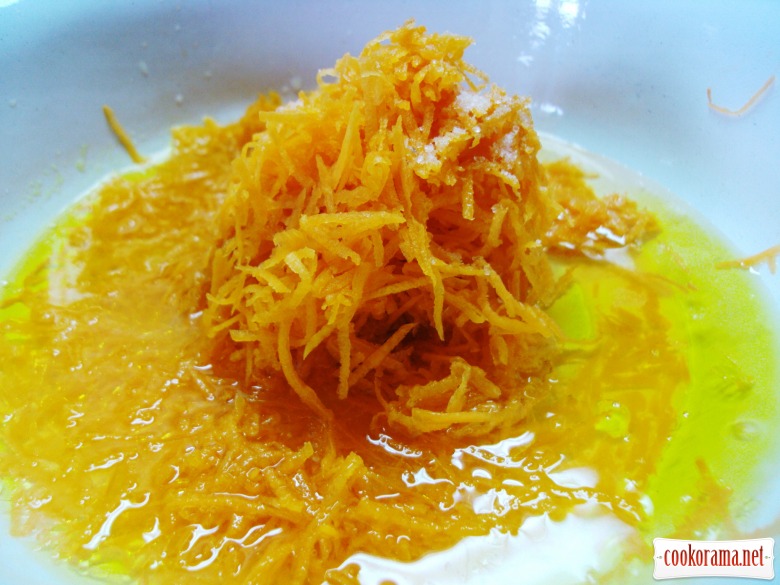 Preparation:
Grate carrots. Add oil, water and salt. Mix well.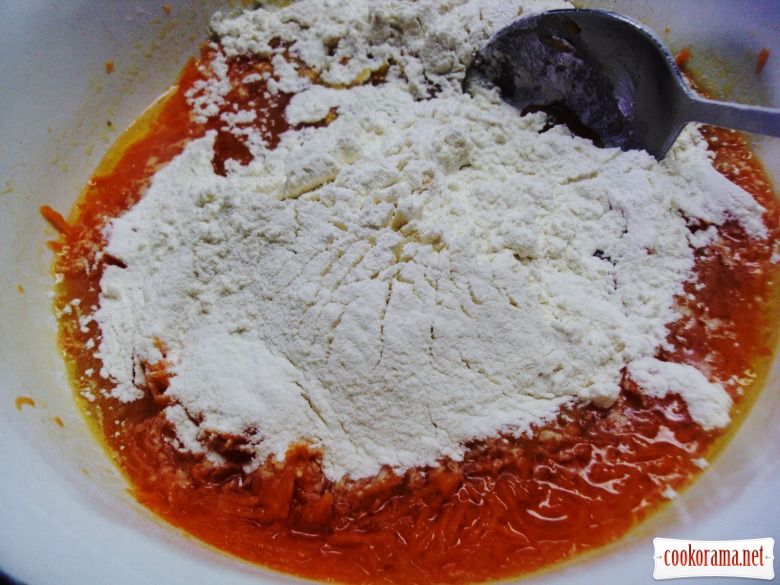 Gradually add sifted flour and knead the soft, not sticky dough.
To measure the amount of flour and spinach was used 200 ml glass.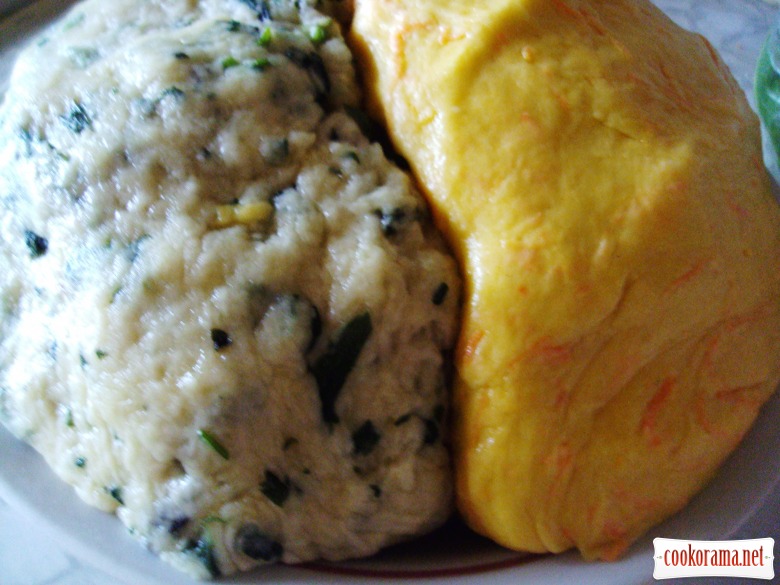 In the same way make the dough with spinach.
Small pieces of dough roll in flagella and form bagels.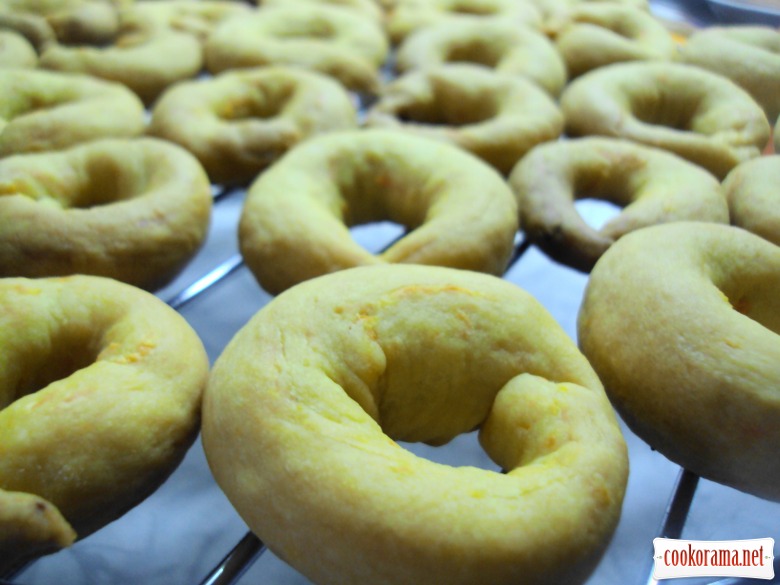 Bake in the oven at 180*С for 15-20 min.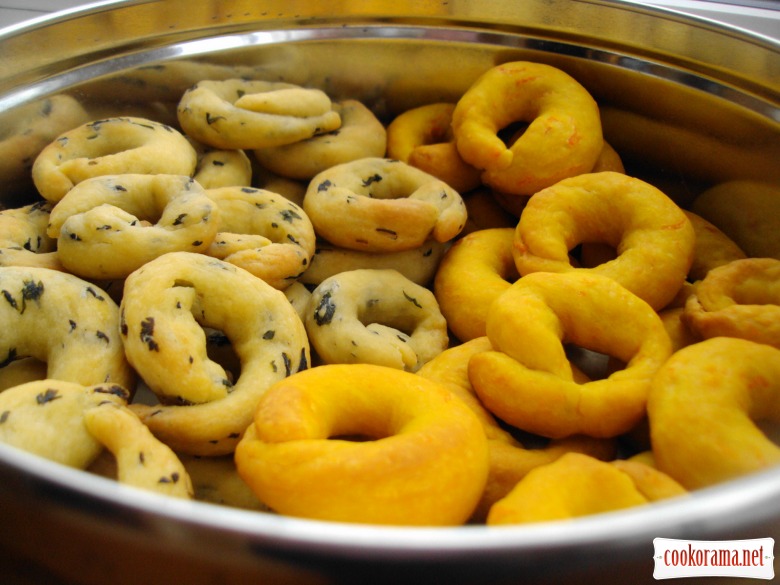 Enjoy your snack!
637

24 April 2013, 23:37