Croissants-bagels from cheese dough with raspberry filling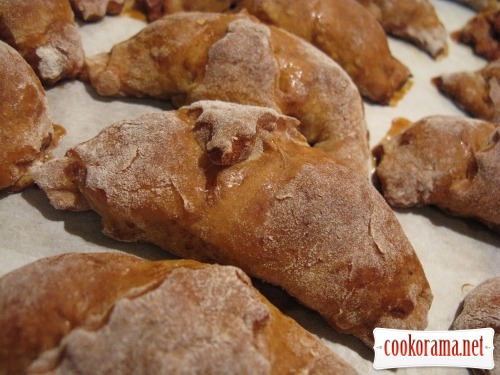 Ingridients
250 g.
200 g.
1 шт.
60 g.
20 g.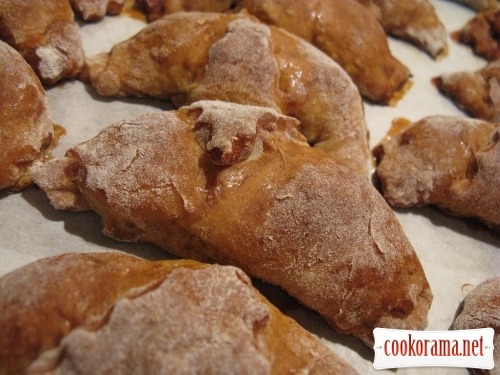 Preparation
Separate the yolk from white.
Mix yolk with sugar and vanilla sugar.
Mix whites into a steep foam and combine with yolk mass.
Add cheese and mix well.
Combine with flour and knead the dough.
I made them at night, so didn`t use mixer.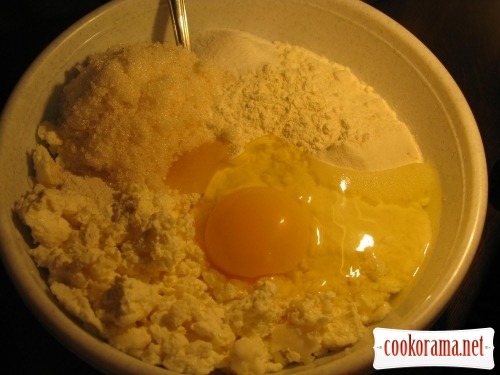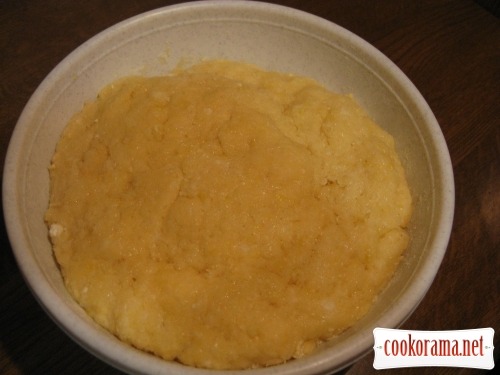 Leave it for 30 min.
Divide into 2 balls.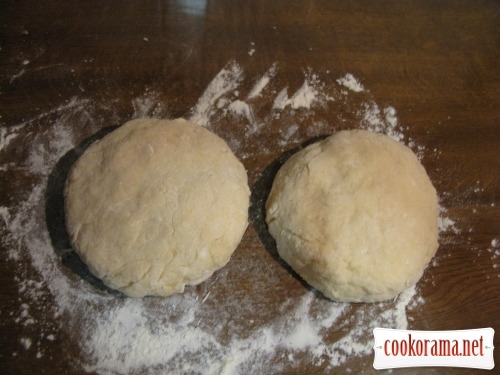 Take one ball, make a cake and cut into 2 parts.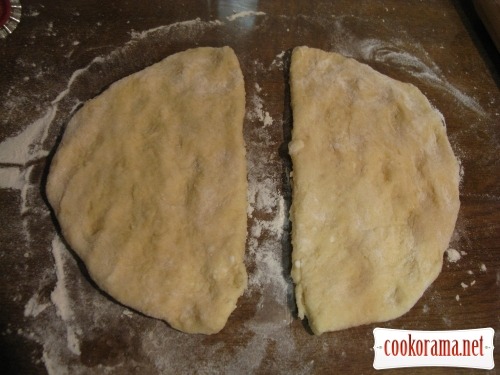 Then each semicircle wrap twice to get a triangle.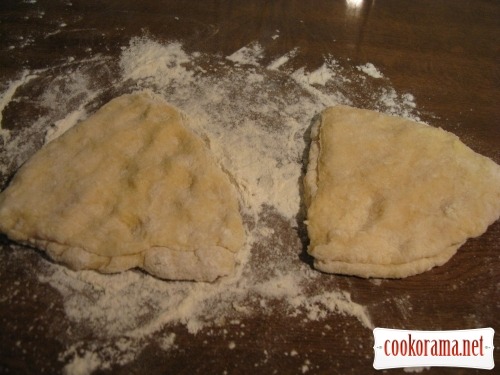 Three edges of triangle wrap inside and pinch.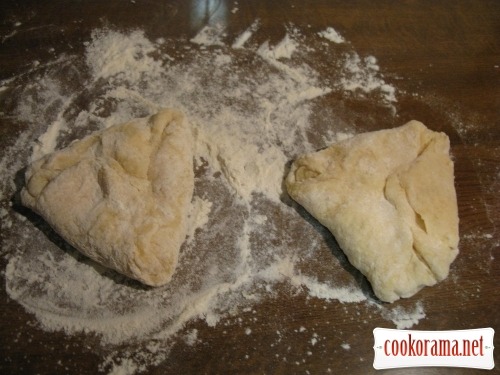 With hands make a round cake.
And now roll our circle into 0,2 — 0,3 mm thick.
Cut into 6 — 8 triangles.
Put jam on the triangle and roll it up.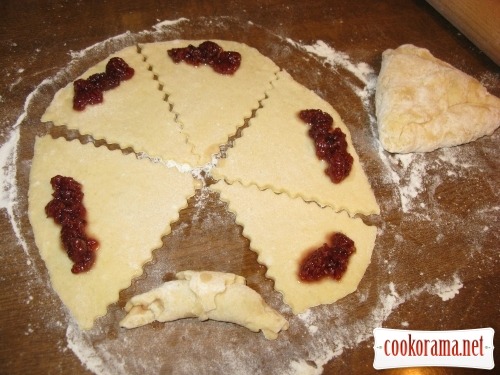 Put on a covered with baking paper pan on a distance from each other.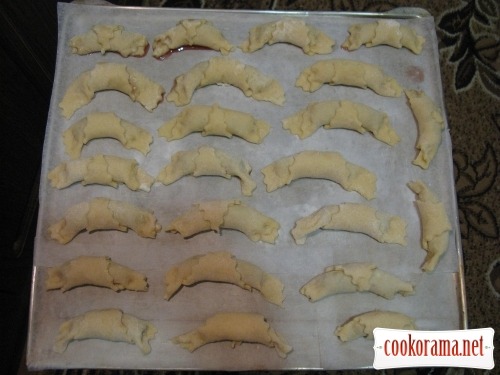 Bake in oven at 180 — 200℃ for 15-20 min.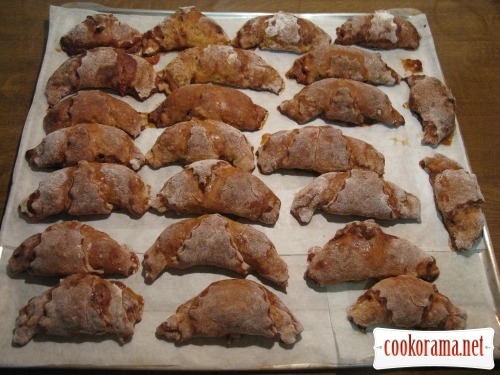 Cool it, you can add sugar powder, very tasty with butter.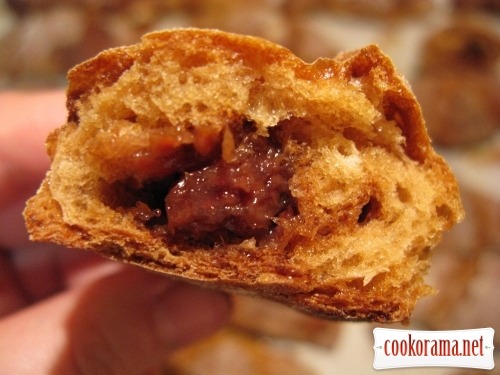 Enjoy your meal

Top of recipe "Croissants-bagels from cheese dough with raspberry filling"