Buns with onions and carrots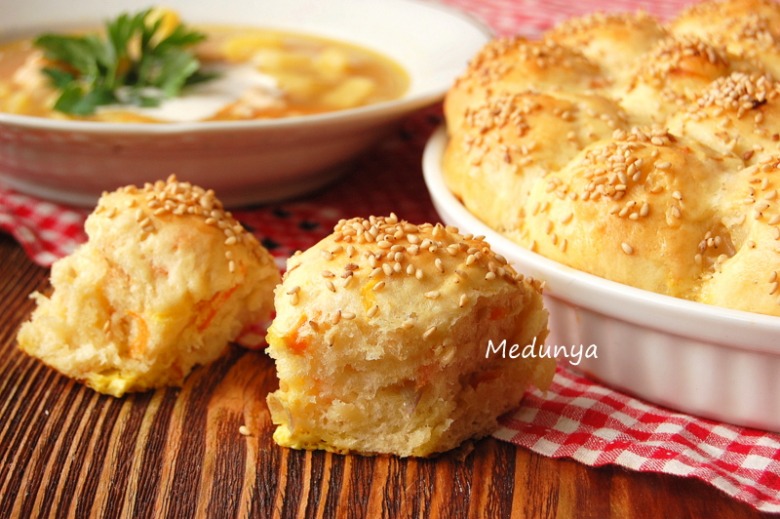 Ingridients
2 glass
3 spoon
100 g.
3 шт.
1/2 tsp.
4 spoon
120 g.
1 шт.
3 spoon
30 g.
Very good buns in addition to borscht or soup. Loose, fragrant, tasty.

Preparation
Heat milk, to make it slightly warm. Dissolve yeast, sugar and tbsp of flour in half glass of milk. Wait for 15 min. After yeast rises, add rest of milk with dissolved in it salt, melted margarine, slightly mixed eggs (put aside half of yolk) and constantly stirring, gradually add flour, till the moment, when dough is soft and a bit sticky. Cover with towel and put in warm place for 25 min.
Meanwhile fry diced onion in oil. When it is half ready – add grated carrot. Fry till readiness.
Cool it down.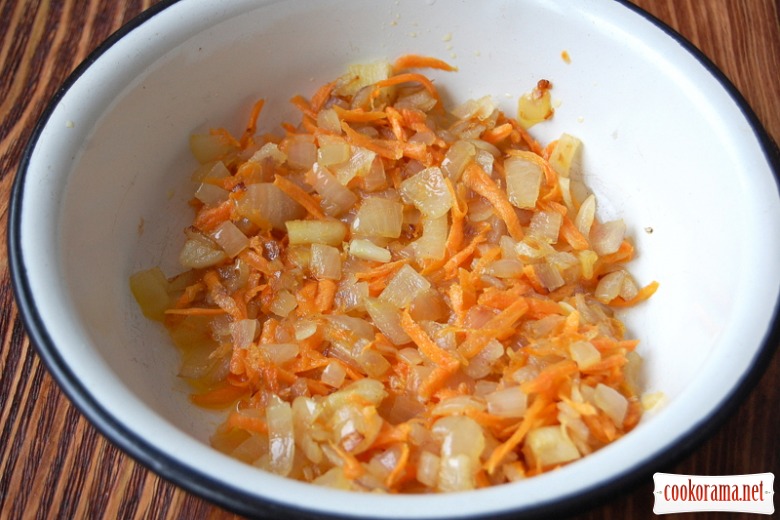 Mix onion and carrot mass in dough in: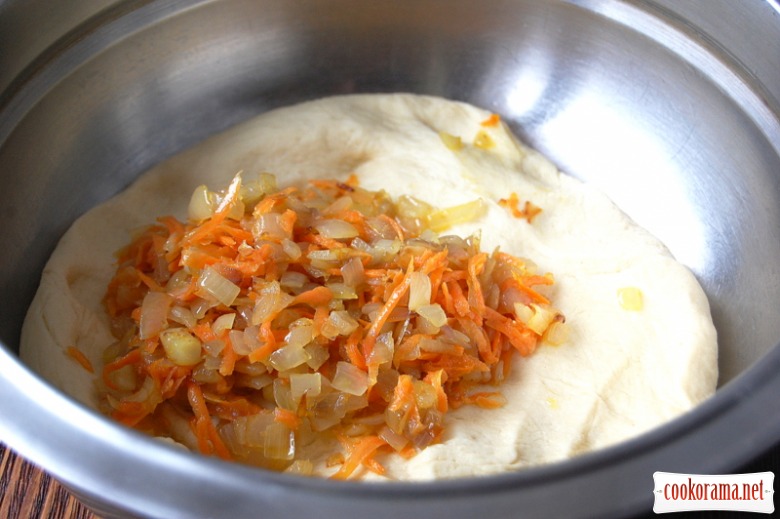 Form small buns and spread them in greased form. Put in warm place for 20 min.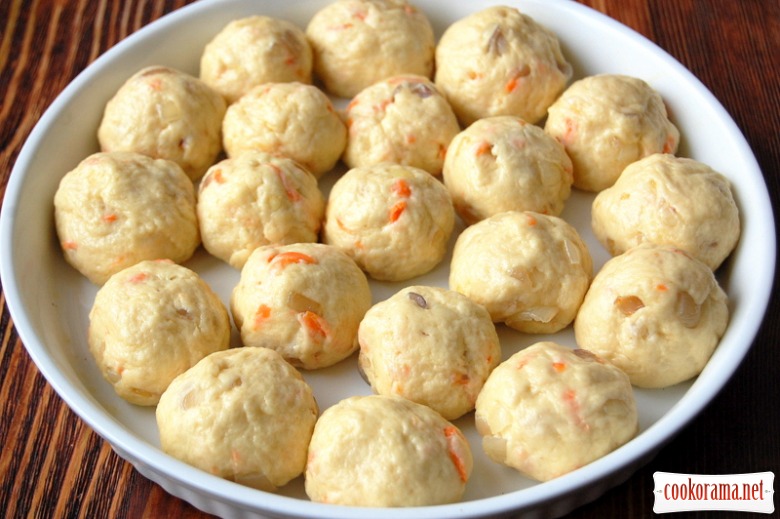 By that time dough rises.
Grease top of buns with put aside yolk, dissolved in tbsp of water. Sprinkle with sesame seeds.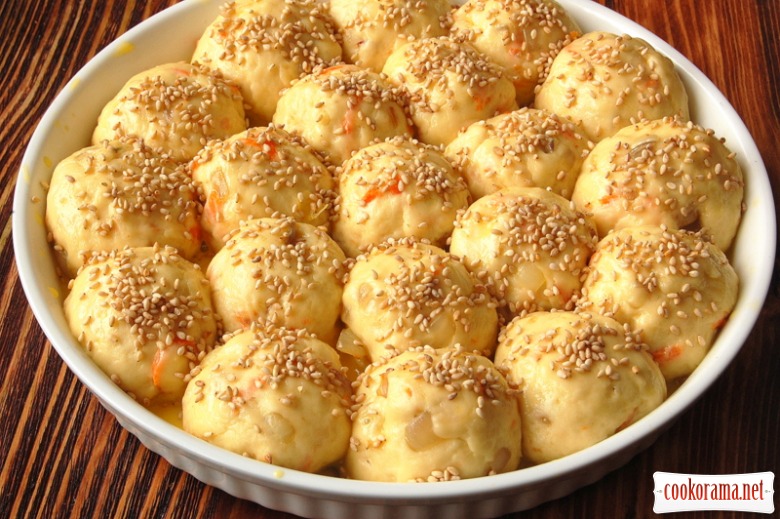 Bake for 18 min at 180℃.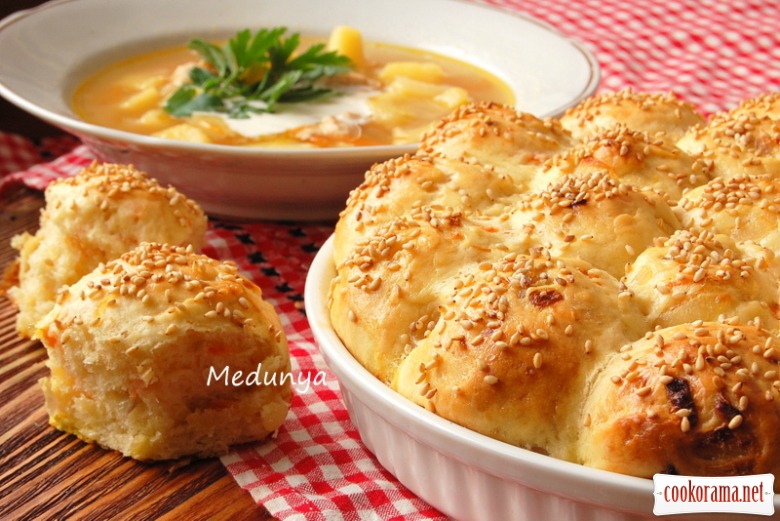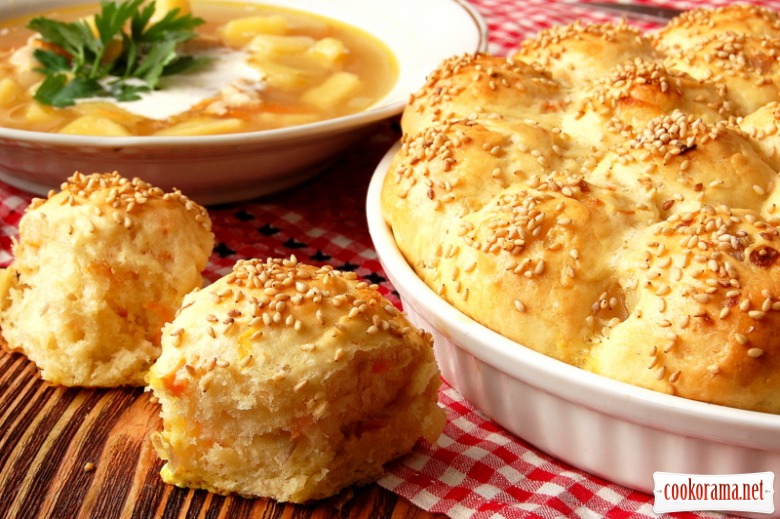 Bon Appetite!