Buns "Golden-daisy"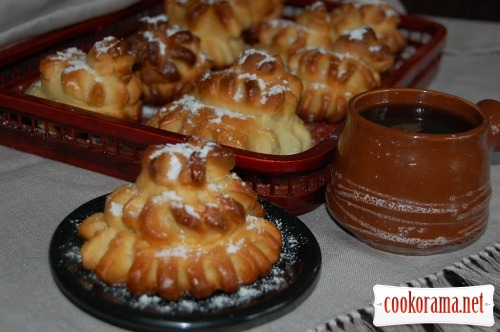 Ingridients
1 glass
1 шт.
4 spoon
20 g.
2 tsp.
2 tsp.
2 tsp.
3,5 glass

Fragrant and beautiful buns. For morning coffee — just what you need!

Preparation
Mix sour cream with eggs, sugar, zest. Flour with dry yeast. Knead dough and put in warm place for 30 min:
Divide dough in pieces of 2 walnuts:
Roll a rope:
Make a «snail»:
Using scissors make frequent incisions along the length of «snail»:
Put in warm place for 20 min, grease with mixed egg and bake for 20 min at 180*С:
Sprinkle with powder on top:
Bon Appetite!