Buns with curd stuffing and berries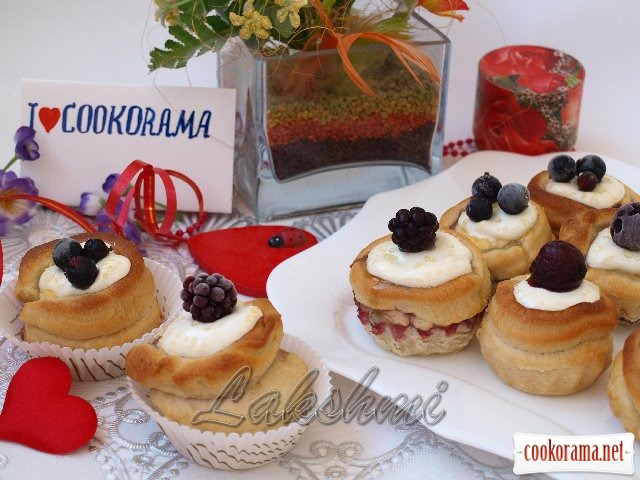 Ingridients
Ingridients
1,5 glass
125 ml
12 g.
2 spoon
60 g.
1 шт.
Filling
200 g.
2 spoon
2 spoon
15 g.
Such delicious rolls I prepared before the holiday. Very tasty and juicy, almost like a cake! I used cherry, black currants and blackberries from freezing. I invite you!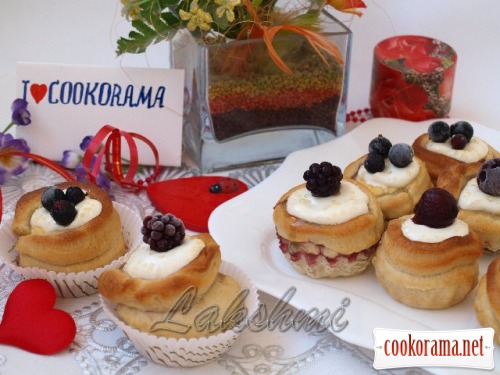 Preparation
Prepare dough: stir in warm milk yeast, sugar and two tablespoons of flour. Cover and leave in a warm place until forming of «cap». Sieve rest of flour in bowl, add dough, pinch of salt and melted butter.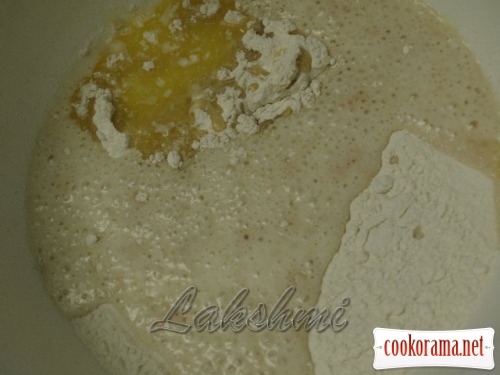 Knead dough well — it turns out smooth and elastic, not sticky to hands. Leave for an hour, until dough rises. During the time until dough is suitable, prepare stuffing: add in curd sugar, vanilla sugar and one egg yolk, stir well. Take tight curd (preferably homemade).
Roll prepared dough at 5-7 mm thick and, using a cup, cut off circles (diameter about 8 сm).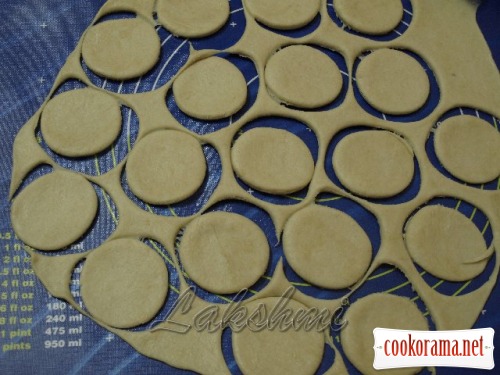 Then, un half of resulted circles (I got 30 pcs) cut off with small glass another circle in the middle — turns out something like hoop.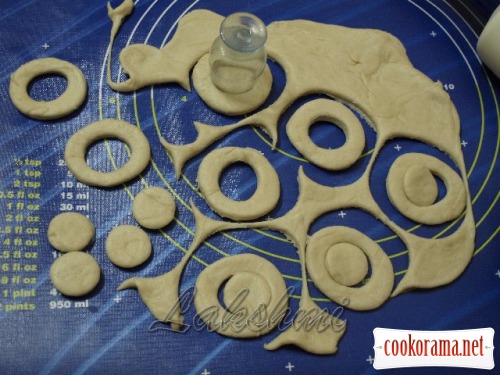 Spread circles in cake molds, tp with rings. Put berries in the middle of circle.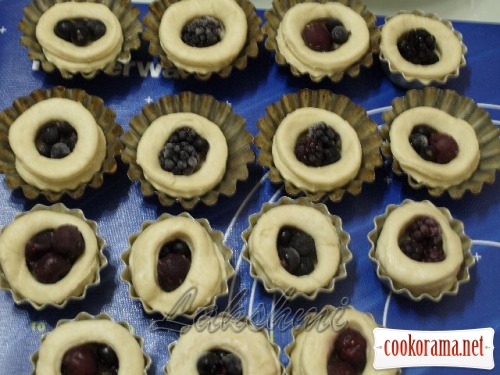 Top berries with curd stuffing and leave buns to stand in warm place for 10 min.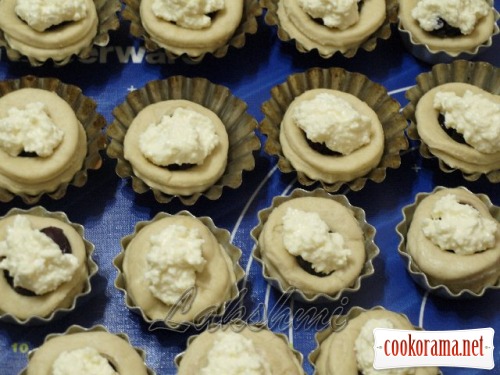 Bake buns in preheated oven at 180 degrees for 15 minutes. Then mix white with powdered sugar and a pinch of salt to sustainable peaks. Spread white on top of the bun and again in the oven for 10 minutes.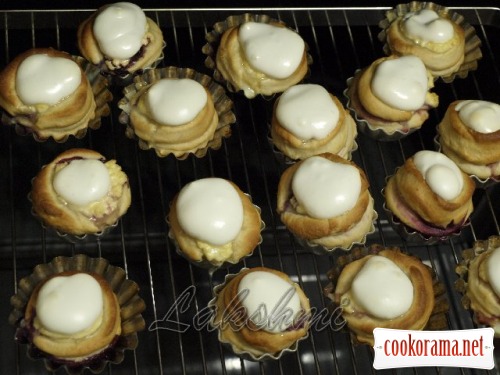 Buns turn out very soft with a pleasant sour taste. Enjoy your tea!