Vitamin nettle soup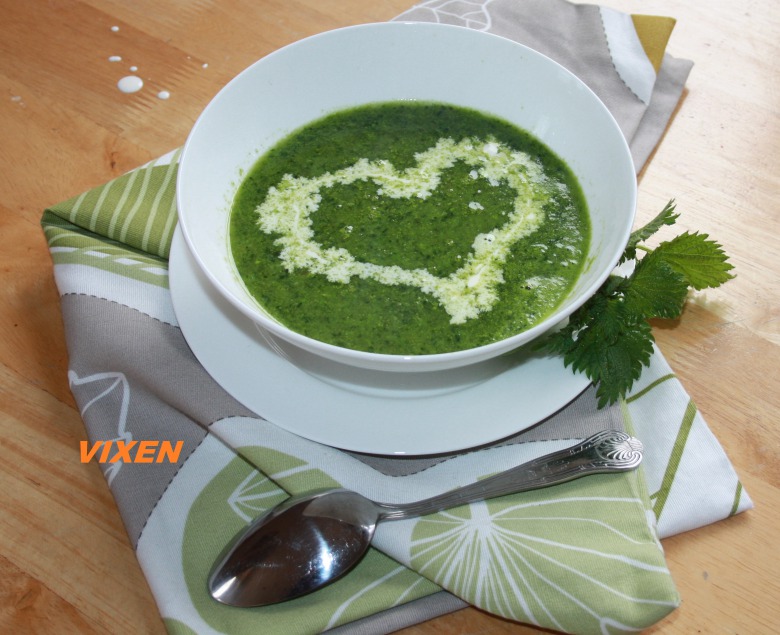 Ingridients
25 g.
1 шт.
1 шт.

vegetable broth (can be chicken)

600 ml
200 ml
250 g.

spinach (fresh or frozen)

200 g.
This tasty vitamin soup just need to be cooked in spring

Young nettle is extremely juicy in early spring, the real vitamin bomb; for those who are fasting, replace butter by oil and do not use sour cream (or use soy); you can also serve with boiled cut egg.

Preparation
Melt butter in saucepan, add diced potato and onion, add salt and pepper.Cover with lid and stew over low heat for about 10 min, periodically stirring.
Add broth and boil to cook potato. Pour sour cream, add chopped nettle and spinach (if you use frozen one, defrost it) and boil all for 2-3 min with lid (do not over boil this soup, or you lose a lot of rich microelements). Serve with crackers, bread or boiled egg. You can mix in a blender into puree state if it tastes for you better so

Delicious!!!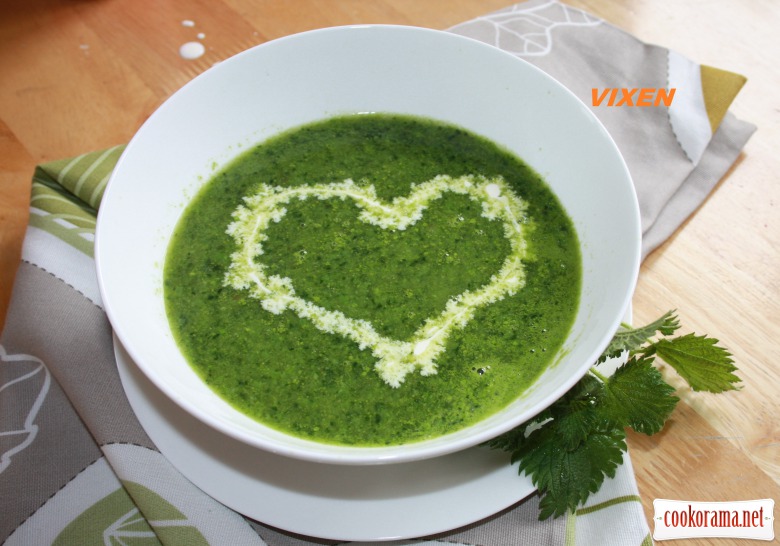 Collect nettles and slice in gloves

Ideal if nettles from your garden or nearest forest or from the park (where do not walk with the dogs

, ie clean

681

16 March 2015, 15:44