Soup with meatballs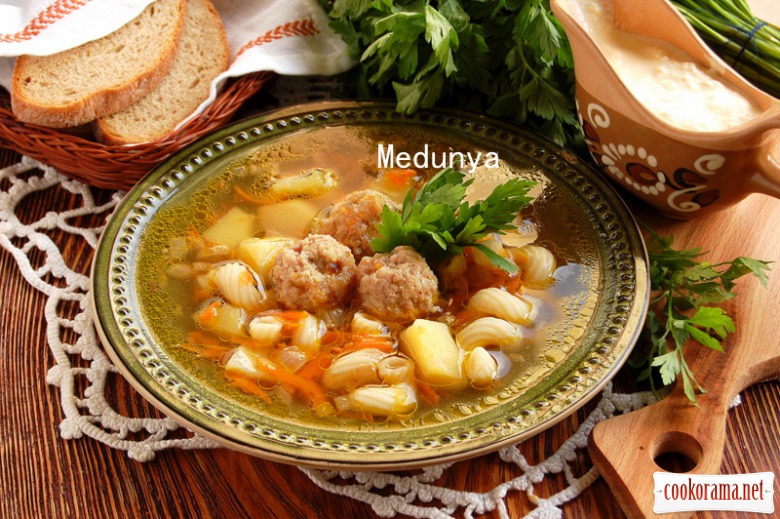 Ingridients
350 g.
3 шт.
1 шт.
1 шт.
4 spoon
35 g.
2 шт.
2 шт.
3 шт.
2,5 l
1/2 tsp.
Delicious hearty soup — warm and saturate especially during the cold season.

PREPARATION
Combine mince with black ground pepper and salt (to taste). Form small balls.
Peel potato and cut in small pieces. Bring to a boil and cook for 8-10 min in salted water. Meanwhile, fry in oil diced onion and grated carrot. Add frying to potato. Boil for 1-2 min.
Add meatballs. Boil for 2 min. Add macaroni and boil for 3-4 min (depends on macaroni).
Add bay leaf and peppers. Turn off heat and leave, covered with lid for 5-7 min.
Serve soup hot, sprinkle greens.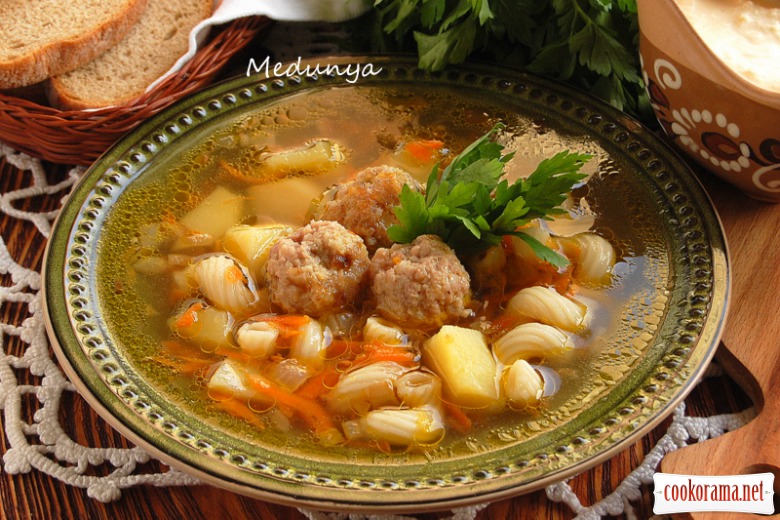 Bon Appetite!
645

11 December 2014, 23:41