Stuffed champignons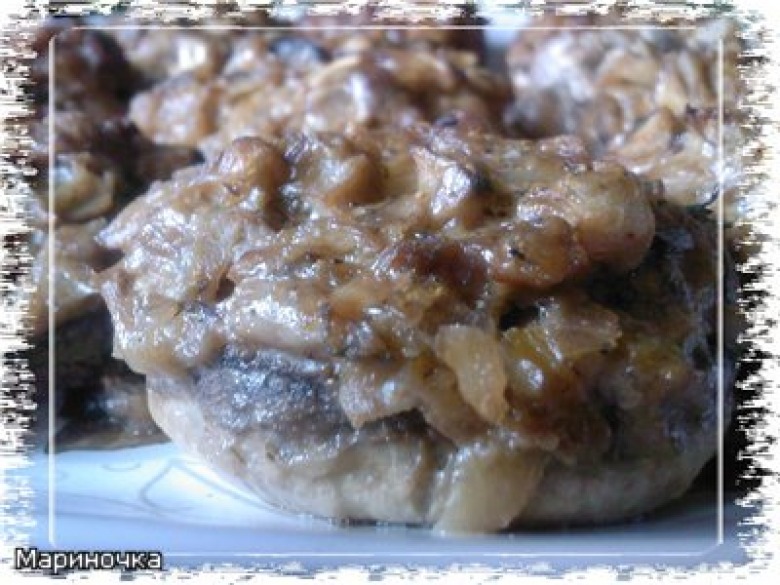 Ingridients
700 g.
2-3 шт.
1 bunch
150 g.
3-4 spoon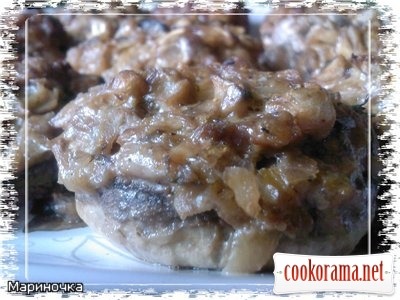 Preparation:
Peel mushrooms, cut and chop mushroom stems.
Chop onion and fry until golden, add chopped stems, fry until the water evaporate. Pour with soy sauce. Remove from fire, add grated cheese, greens, sour cream, pepper and ginger, stir well.
Put mushroom caps in baking dish, sprinkle each cap with sea salt, put stuffing in. Pour some water into dish and bake at 180 degree C until ready (20-30 minutes).