Stuffed champignons and potato rosettes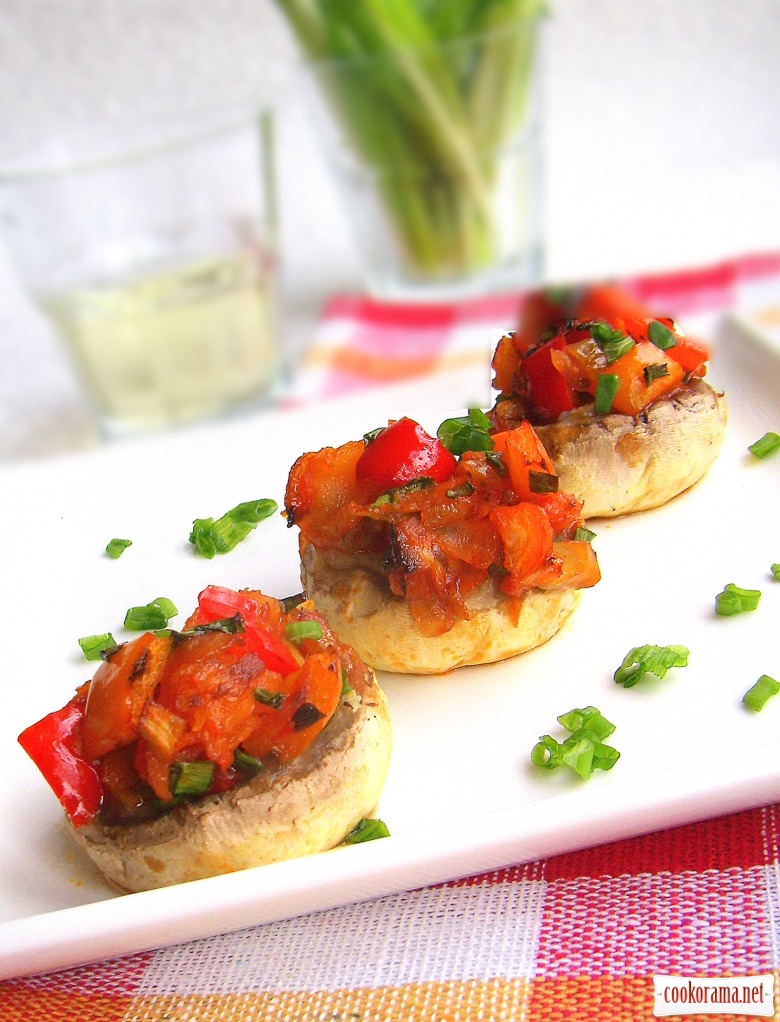 Ingridients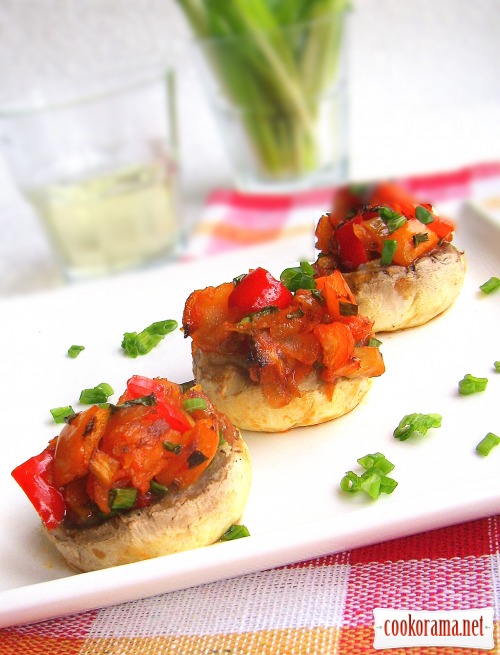 Preparation
Cut off stipe of mushroom and remove part of pulp (you can use teaspoon), rub with lemon juice.
Stuffing: fry diced onion in oil, add grated carrot, stipes and pulp of mushrooms, halves of diced red and yellow Bulgarian peppersі, salt, pepper, add 100 ml of tomato juice and stew to readiness.
Salt caps of mushrooms, put 1 tsp of potato puree and top with vegetable stuffing. Bake at 200 C for 15 min.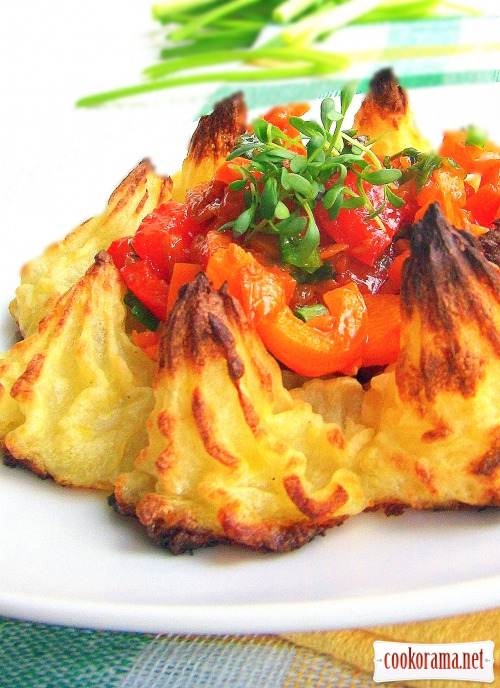 Peel 5 pcs. potatoes, boil to readiness, make puree, salt, pepper, add 2 tbsp of starch, stir it. Put in pastry bag, grease baking sheet with oil, squeeze 8 roses around in 10сm, bake in oven. Shift on plate, top with stewed vegetables.