Vegetable stew with mushrooms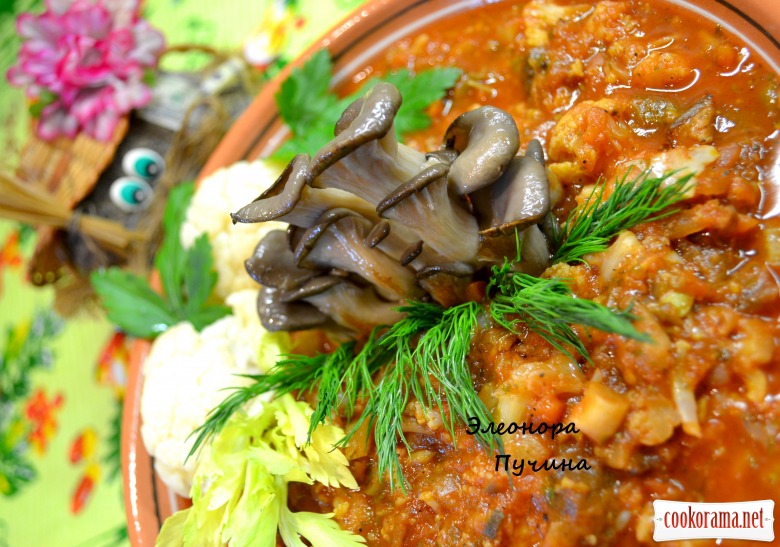 Speed:

not specified

Difficulty:

not specified

Method:

not specified
Ingridients
potatoes (serve separately)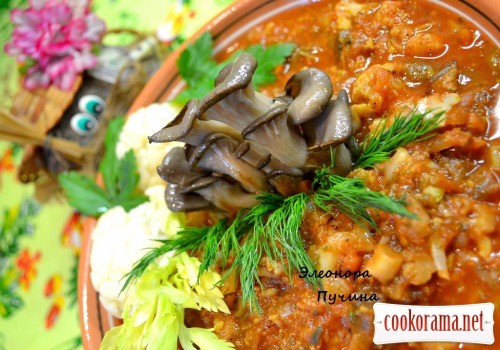 Vegetable stew with mushrooms.

Preparation
I start to fry in cast iron pan, in oil onions (small cubes) and carrots (grated). Then add cauliflower, broccoli, beans, bell pepper.
In pan, fry mushrooms, add in a saucepan, add boiling water. In pan, fry tomatoes, eggplant (diced I baked tomatoes and eggplant in the oven a little previously), add tomato paste, garlic, ginger, and fry a little, then in saucepan, stir everything, salt it, add celery, parsley and pepper. Leave vegetable to stew with mushrooms over medium heat. Cooking vegetable stew took 45 minutes. Vegetables turned out well, stick, stew has excellent look, excellent flavor, just put stew in plate, decorate with slightly sauteed whole mushrooms, cabbage inflorescences, greens, serve separately boiled potatoes, poured with flavored oil.
Such dish will please not only those who are fasting!!!
Bon Appetite!!!