Stew with vegetables and dumplings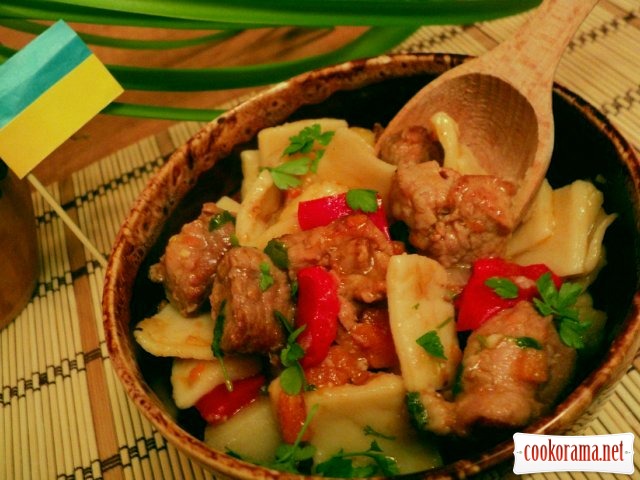 Ingridients
Ingridients
500 g.
100 g.
100 g.
50 g.
550 g.
120 g.
1,5 spoon
40 g.
2-3 шт.
Dumplings
120 g.
1 шт.
50 g.
I present to you one more delicious and satisfying meal of Transcarpathian cuisine — stew with vegetables and dumplings. Very suitable for daily meal preparation.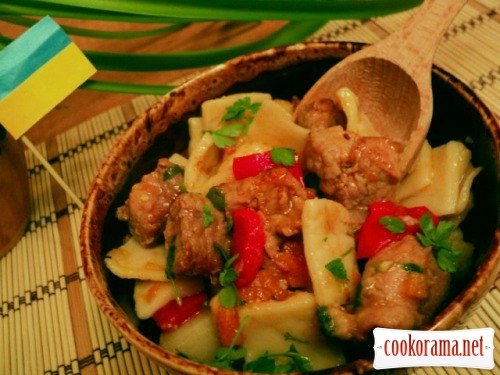 Preparation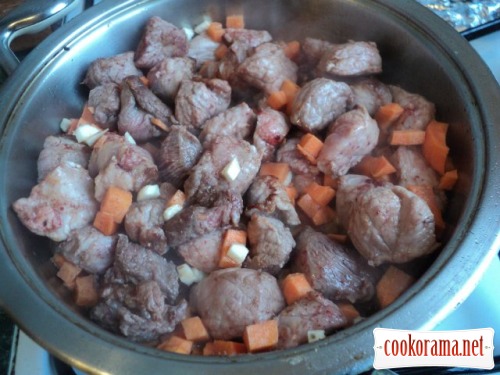 Cut pork in small pieces, salt it, sprinkle with red ground pepper to taste and fry in oil together with finely diced carrot and parsley root.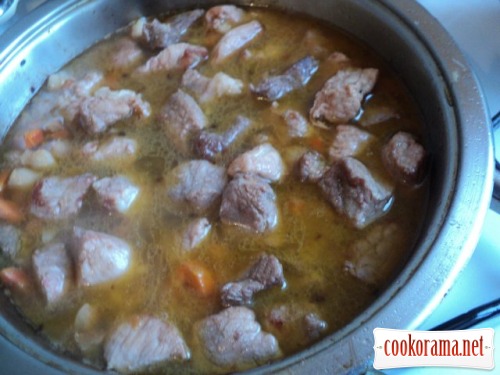 Then pour to meat some hot water and stew, covered with lid to semi readiness.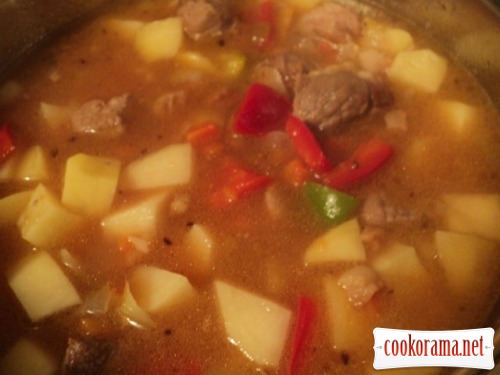 Dice peeled potato, combine with meat, add Bulgarian pepper, chopped in pieces, sautéed onion and tomato sauce or tomatoes, chopped in pieces. Stew to readiness.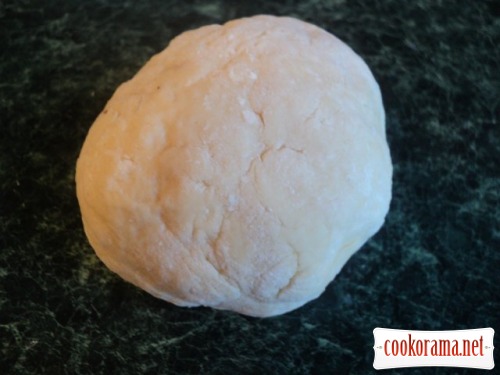 For dumpling — knead dough from flour, egg, water and pinch of salt, let it stand under napkin for 20 min.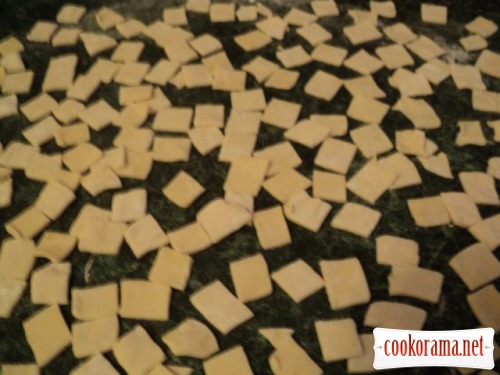 Then roll dough in layer of 2 mm thick and cut in shape of squares 15х15 mm, dry a bit.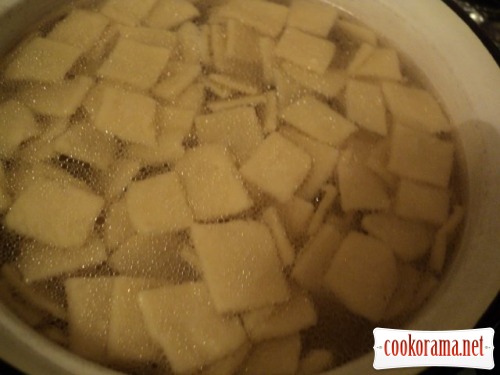 Boil dumplings in salted water.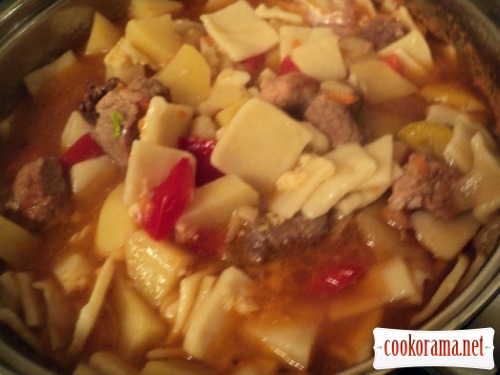 At the end of stewing, add to meat boiled dumplings, stir gently and dres with ground garlic with cumin.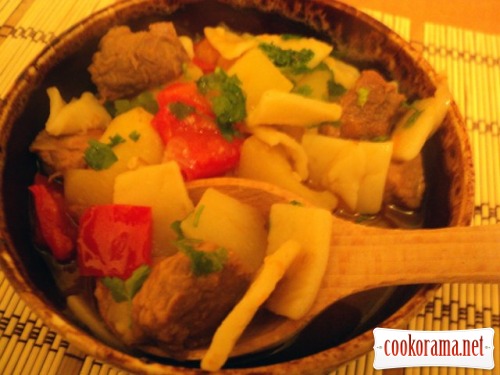 Serve it, sprinkled with chopped green parsley. Bon Appetite!