Pumpkin fritters with cheese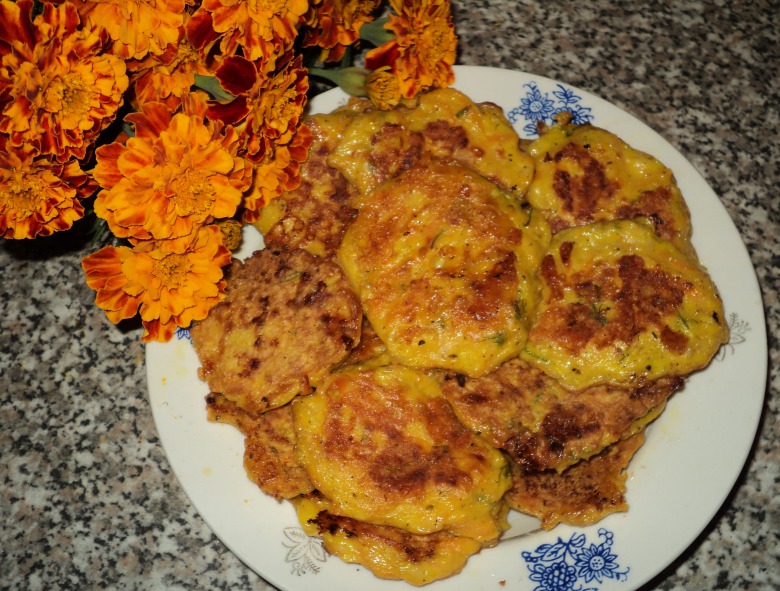 Ingridients
500 g.
200 g.
2 шт.
1 spoon
3 шт.
1 tsp.
I also decide to take part in pumpkin flash mob

I start with tasty, fragrant and simple in preparation fritters.

Preparation
Grate pumpkin and cheese coarsely, add eggs, flour, cari, dill, salt and pepper, press garlic cloves… stir and leave for 30 min (first consistency will be quit dense, but by this time becomes liquid a little). Spread with spoon in pan and fry from both sides.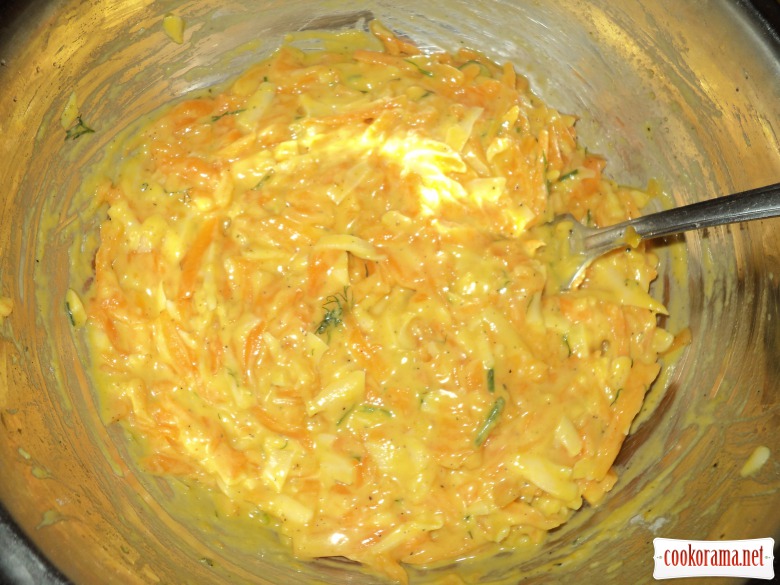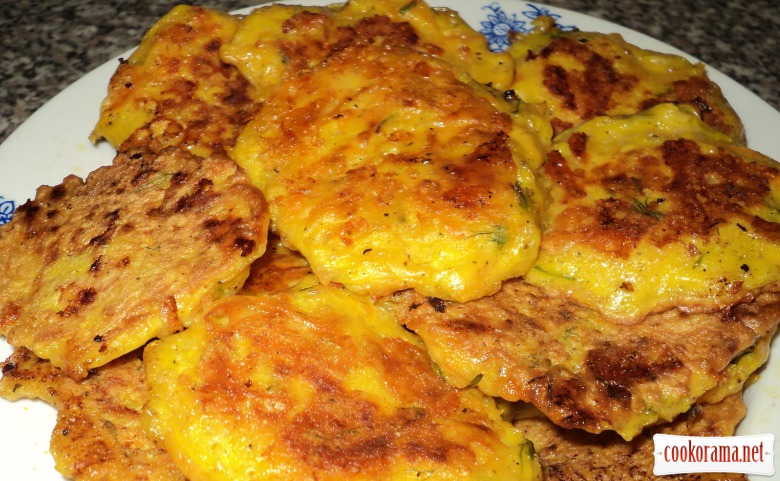 Bon Appetite!
731

01 November 2014, 13:12