Omelette with courgettes and garlic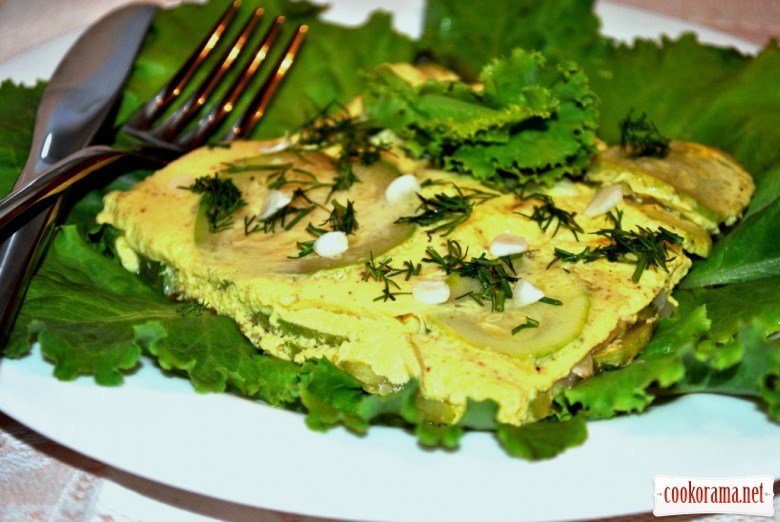 Ingridients
1 шт.
5 шт.
4 шт.
200 ml
2 шт.
4 шт.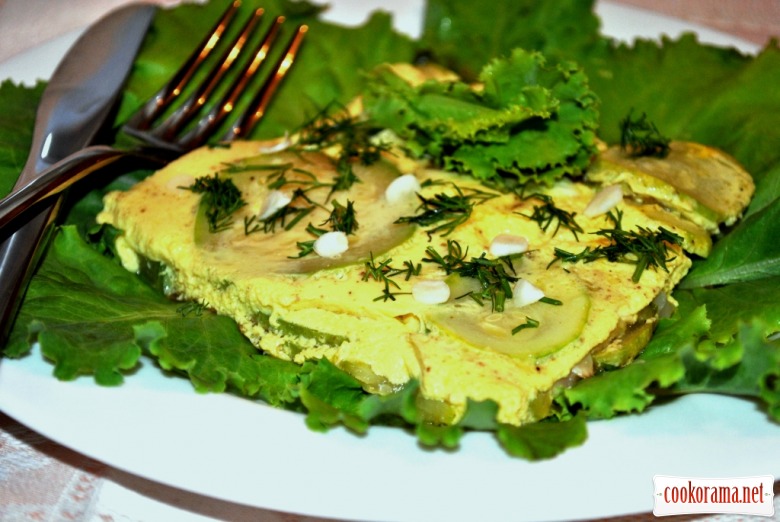 Omelette by this recipe is lush and gentle. Hardly crispy courgette in the middle and a fragrant garlic turns trite omelette into gourmet meal. Omelette is suitable for breakfast, snack or light dinner. Serve with a salad from fresh vegetables. Delicious!
Preparation
Wash courgette, dry, slice it. Peel garlic, slice it. Leave 1 chopped clove for serving.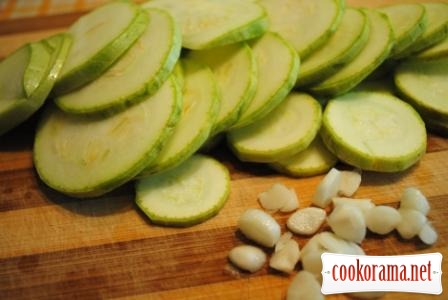 Heat in pan 1 tbsp of oil. Add courgette and garlic and quickly fry over low heat, until courgettes is lightly soft.
Mix eggs with fork. Add milk, salt and spices, slightly mix again.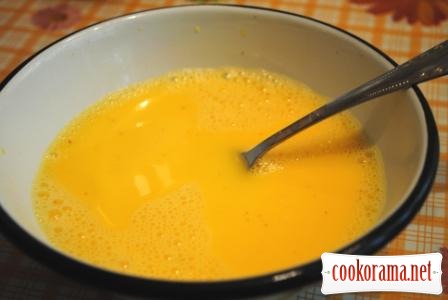 Pour the egg mixture into the pan with the courgettes, cover and cook over low heat for 3-5 min.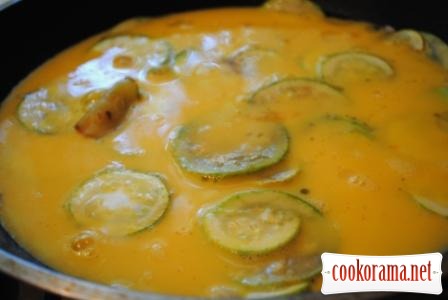 When the omelette on top drags on, but is still «alive», turn off the fire, cover the pan with a lid, with a towel or blanket and keep so for a couple of minutes. So top eggs reach the readiness.
On the serving dish spread lettuce. On top lay a portion of omelette, sprinkle with chopped dill and garlic.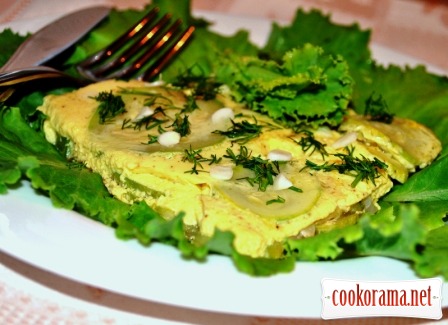 Bon Appetite!