Omelette with cherry tomatoes and cheese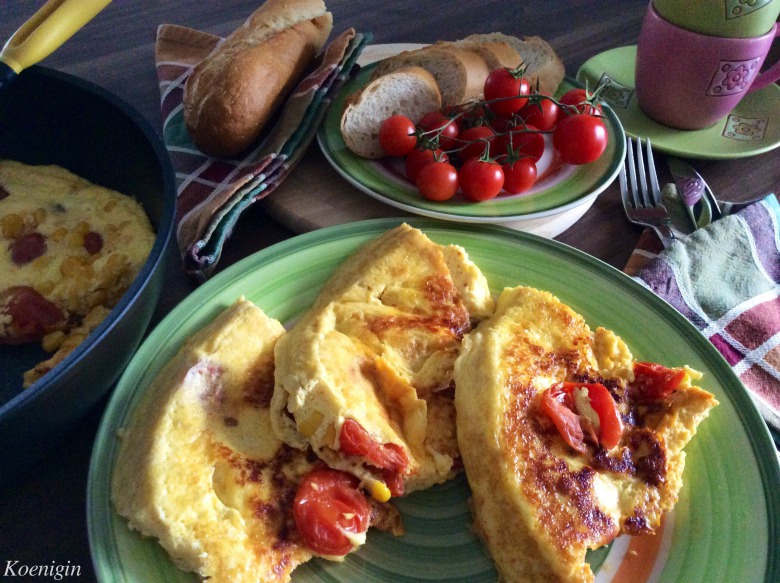 Ingridients
6 шт.
100 ml
150 g.
100 g.
2-3 spoon
Light tasty breakfast. Cherry tomatoes, of course can be replaced by usual ones.

Preparation
Mix in deep bowl eggs with milk well into smooth mass, salt it.
Milt piece of butter in pan and pour egg mixture.
Once bottom fries a bit, put cut in halves tomatoes, grated or finely chopped cheese and corn. Reduce heat and cover with lid.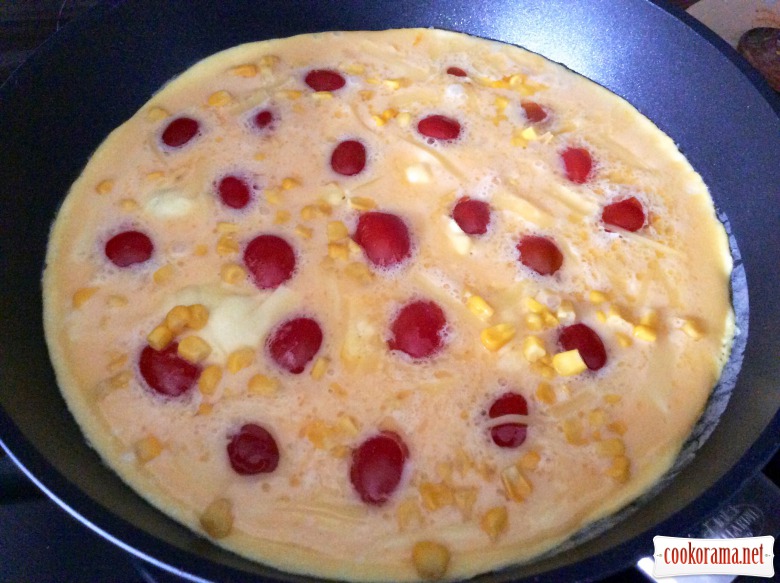 Leave it so for 20 min, pierce from time to time, to release stem from omelet.
In 20 min remove lid, increase fire and cook for a few minutes, to evaporate liquid. Be careful, watch, not to burn!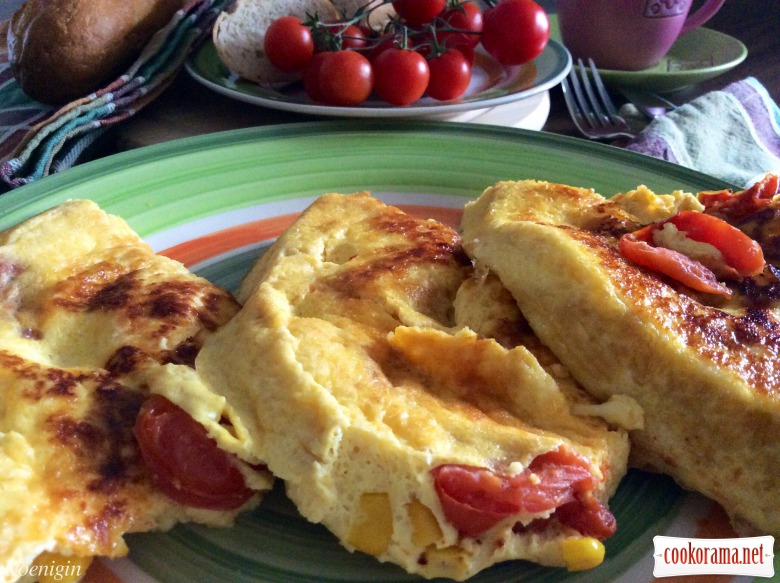 Omelet turns out loose and has pleasant porous structure.
Bon Appetite!
772

14 March 2015, 17:08