Salad with watermelon, avocado and feta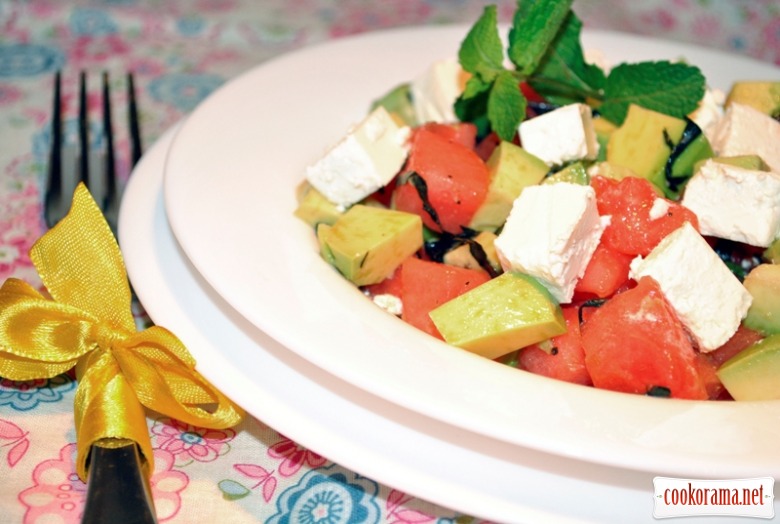 Ingridients
2 шт.
1 шт.
100 g.
3 шт.
3 шт.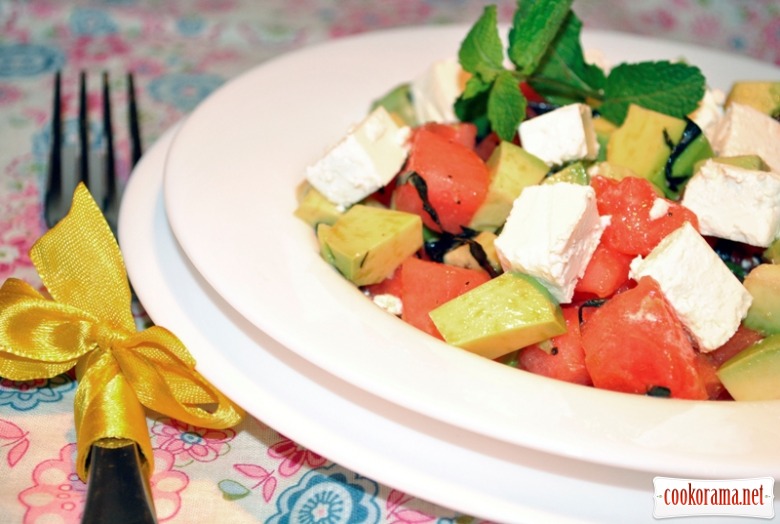 Offering you summerly fresh salad! Easy and tasty. I recommend it to everyone, who consider that watermelon is a dessert only, to taste and change their minds. Watermelon with feta — traditional popular Greek appetizer, which perfectly complements the delicate avocado. Perfect solution for the hottest parties and friendly get-togethers with a glass of white wine.

Preparation
Peel avocado, remove stone, cut into cubes. Lay out into a salad bowl, pour with lemon juice, stir. It is important that the avocado was ripe, otherwise — it will spoil salad.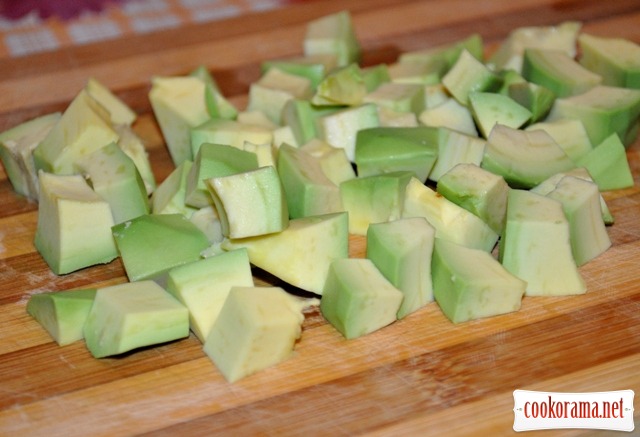 Cut watermelon into slices, carefully take out the seeds, chop the pulp into cubes.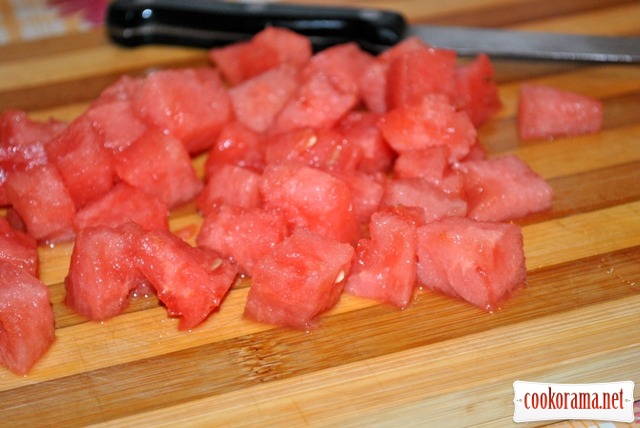 Chop feta into cubes, same size as watermelon.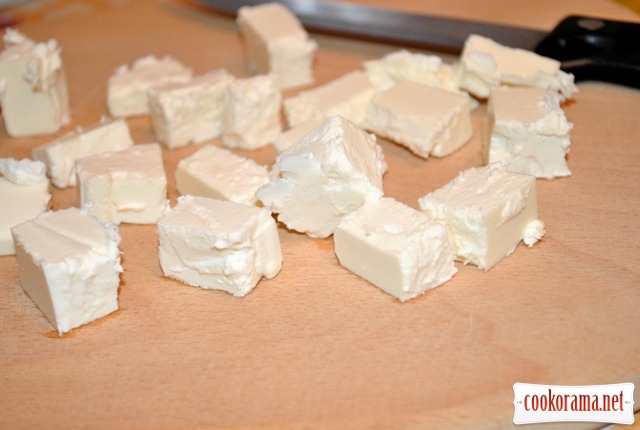 Wash mint leaves and basil, dry them with a paper towel. Lay them in a pile, curl up into a tube and thinly slice. We'll get accurate, thin long strips.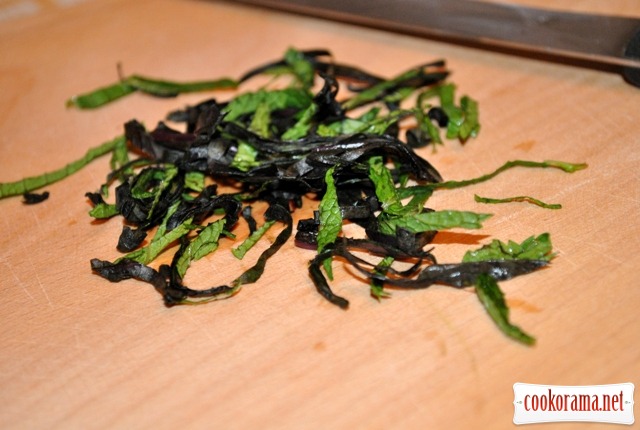 In a salad bowl with avocado add cubes of watermelon and chopped herbs. Season with olive oil, balsamic vinegar, salt, pepper to taste. Remember, that feta is salty too, so it's better to salt not too much.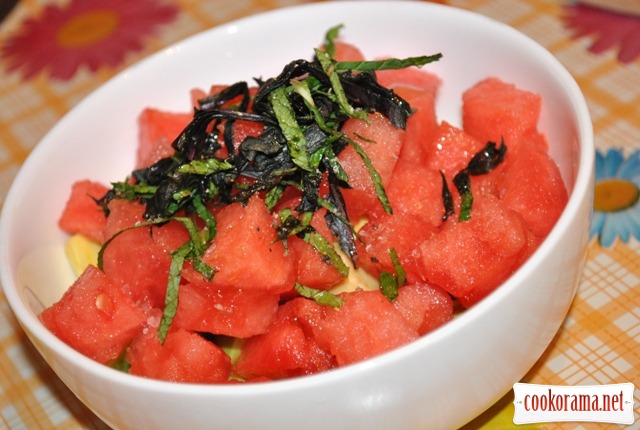 Put salad into portioned plates, lay on top feta cheese properly. Can be decorated with a sprig of mint and serve. Bon appetite!