Salad with green beans, peas and feta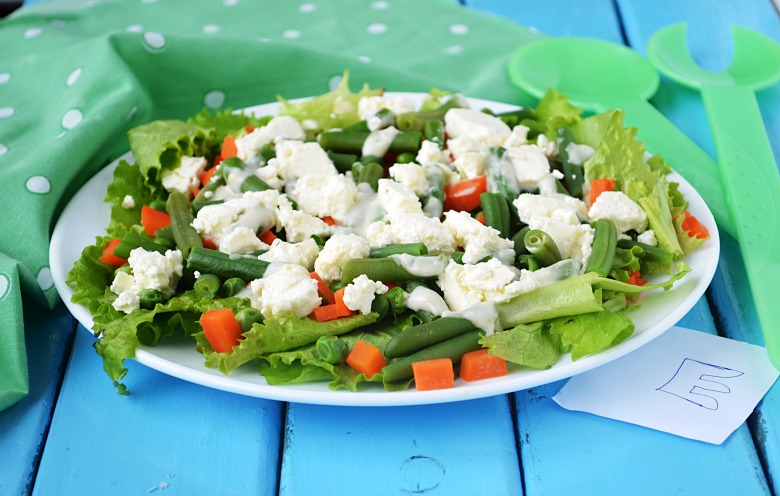 Ingridients
Dressing
80 g.

vinegar (preferably wine)

20 g.
20 g.
5 g.
20 g.
2 шт.
Ingridients
1 bunch
200 g.
200 g.
1 шт.
125 g.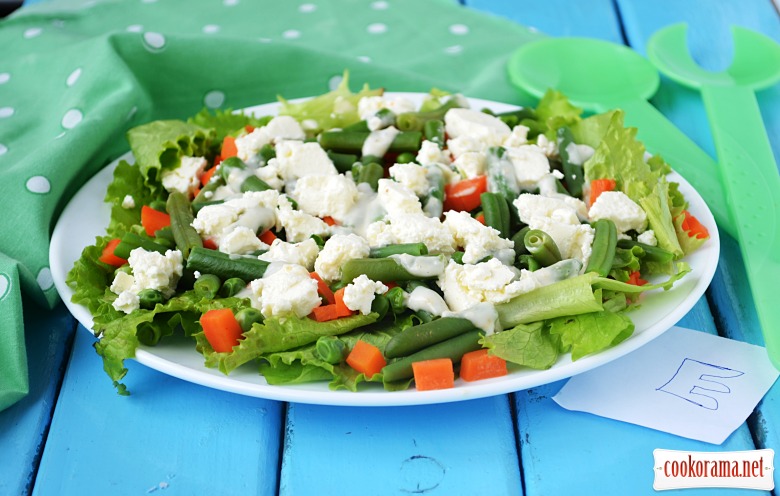 Dear Cookorama users, I want to show you my most-most favorite salad! I cook it for several years, guests always like it and always ask me the recipe! Try it and you will not regret!

Preparation
Wash the salad leaves, dry them and tear to pieces. Lay out on a plate.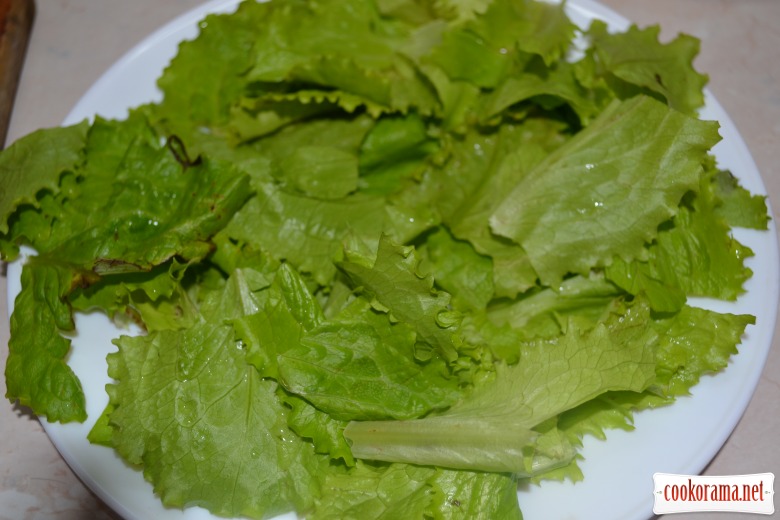 Boil green beans in a salted water, lean back on colander, beans should be a little crispy.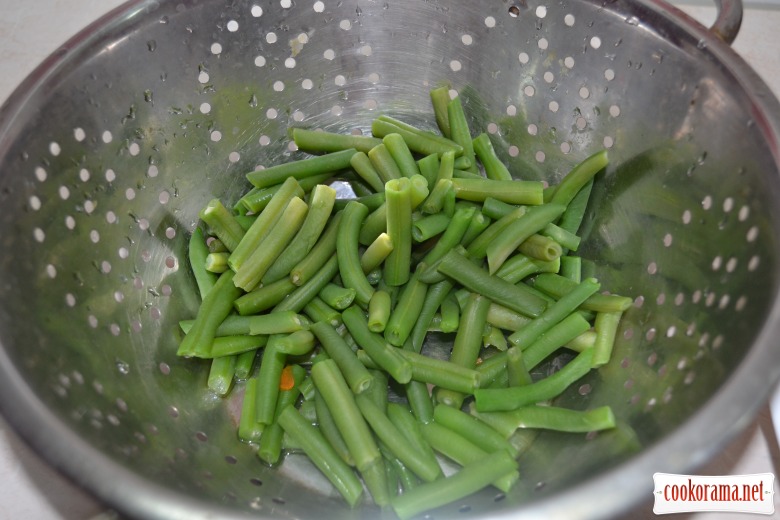 Peel carrots, cut into cubes. Boil with green peas until done.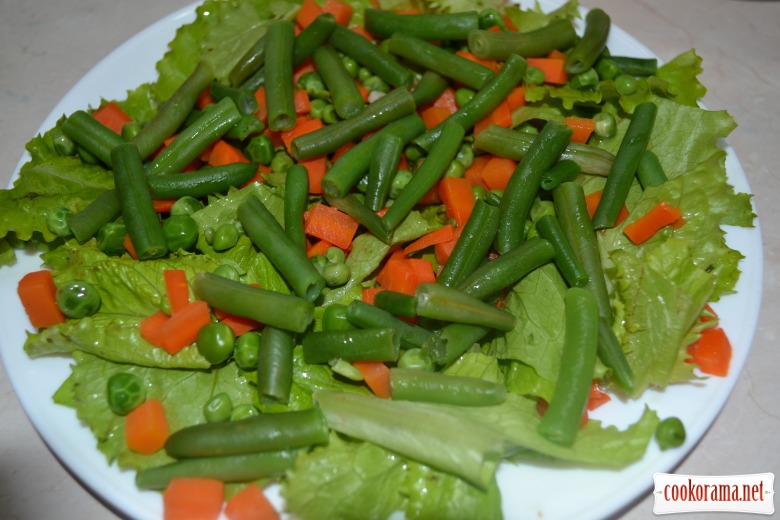 Prepare dressing: mix all ingredients in a blender and whisk until homogenous.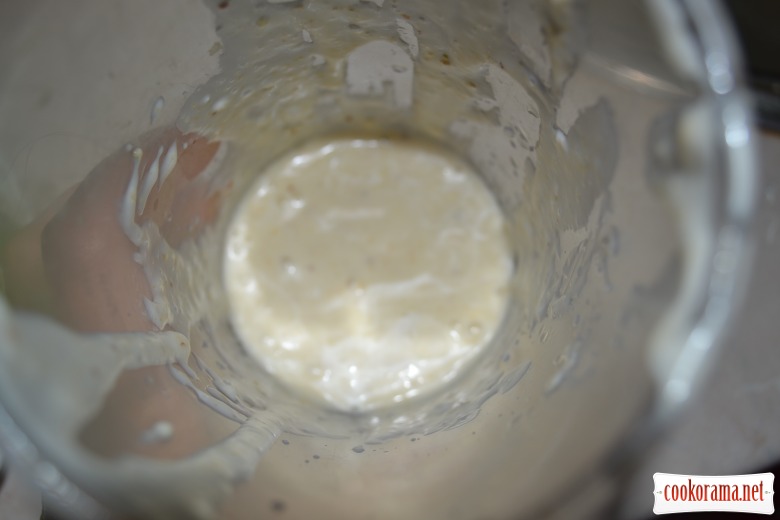 On salad leaves lay out peas, carrot and green beans.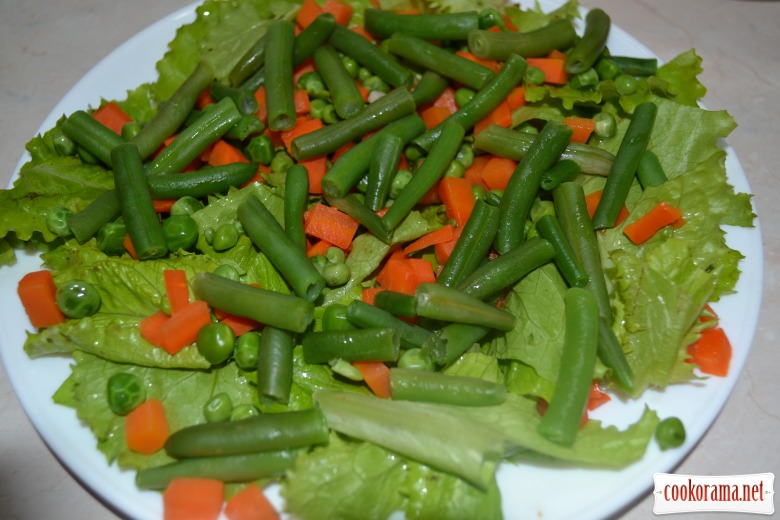 Pour with dressing and crumble feta on top.