Salad with avocado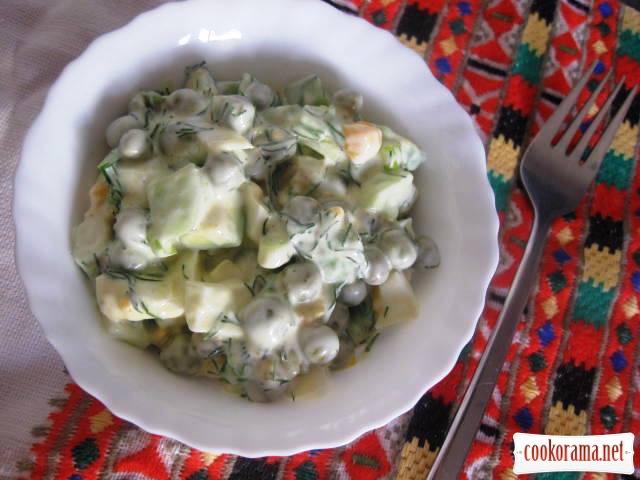 Ingridients
2 шт.
1 шт.
2 шт.
1 шт.
2 шт.
1 spoon
Avocado — fruit is not only delicious but also very useful. Due to the high calorific value (which ranges from 118 to 270 calories), it is simply irreplaceable for those who lead a vegetarian lifestyle. Avocado — dietary product. In using only one fruit a day, you can easily fill daily need for huge amounts of vitamins and minerals. Dietary fibers, antioxidants, folic acid salts, proteins, essential amino acids, vitamins A, D, E, K; B1, B2, B3, B6, C, F, complex carbohydrates, healthy fats — that not all of the nutrients contained in avocado.
Avocado tastes our family, so I try to cook with it every time some new dish. I found the recipe in net — such a simple and delicious salad. I recommend to try.
So, prepare salad:

Preparation
Boil eggs. Peel avocado and remove seed. Peel apple.
Dice all ingredients equally, onion and dill — finely. Add peas. Stir all, dress with mayonnaise and lemon juice. Salt and pepper. Stir it. Serve chilled.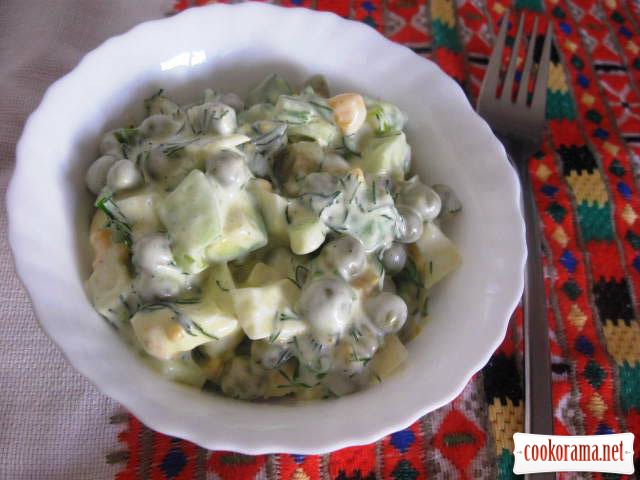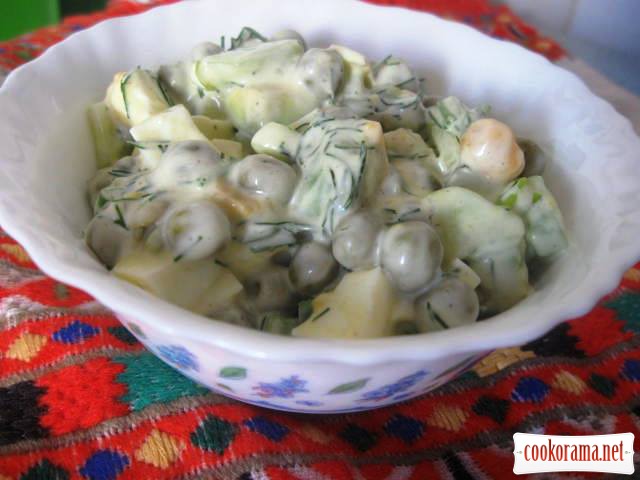 So delicious and healthy salad.
465

13 December 2014, 16:58