Potato salad "In Kulchytskyy"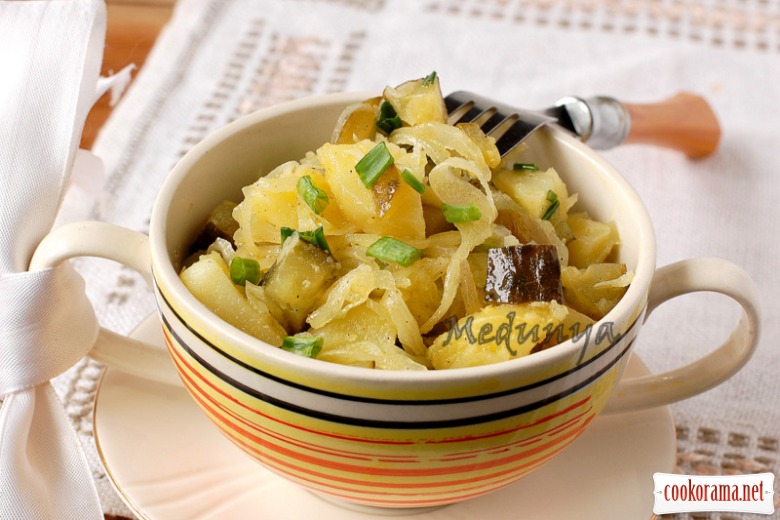 Ingridients
4 шт.
250 g.
3 шт.
1 шт.
30 g.
110 g.
I present to you today delicious lean potato salad. I got it from the mistress of the village Kulchytsi — famous village in which three Cossack hetmans were born. Salad is very fragrant and useful because dressed with linseed oil. This oil is always sold at the market during Lent — people buy it very actively, though it is not cheap: 15 UAH per quarter. Ukrainian real sweet linseed oil! It can be kept in fridge not more than 3 weeks. If more – it becomes bitter. If you buy it – than eat it, strengthen your health, do not put it aside! Salad is so wonderful that it can be done in large portions. For example, on Sunday. And put in the fridge. Salad is stored well for several days, and marinated,becomes even tastier. You can eat it whenever you want.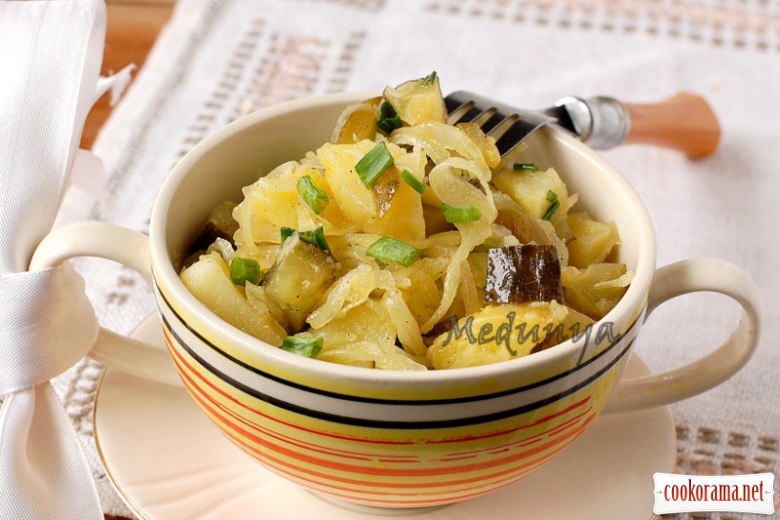 PREPARATION
Finely chop cabbage and boil in salted water. Squeeze it.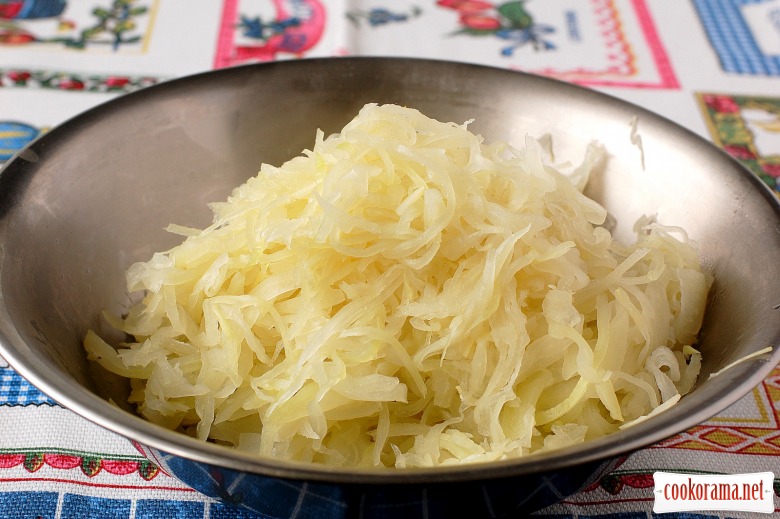 Boil potatoes in jackets,peel and slice them.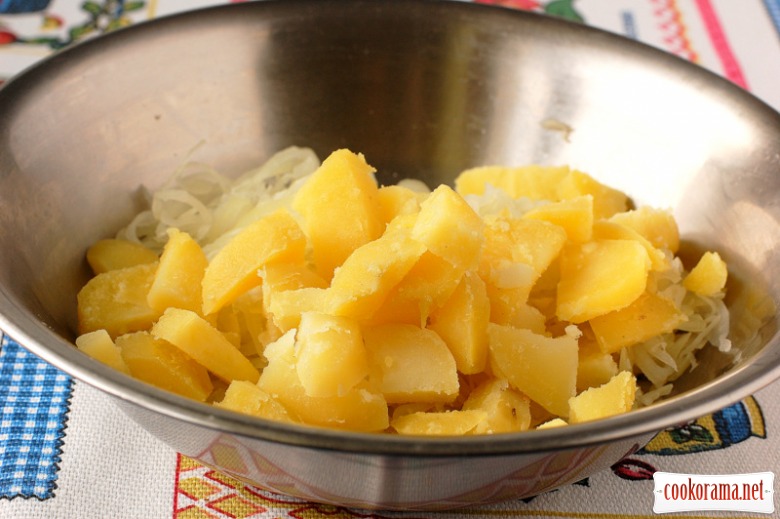 Add sliced cucumbers.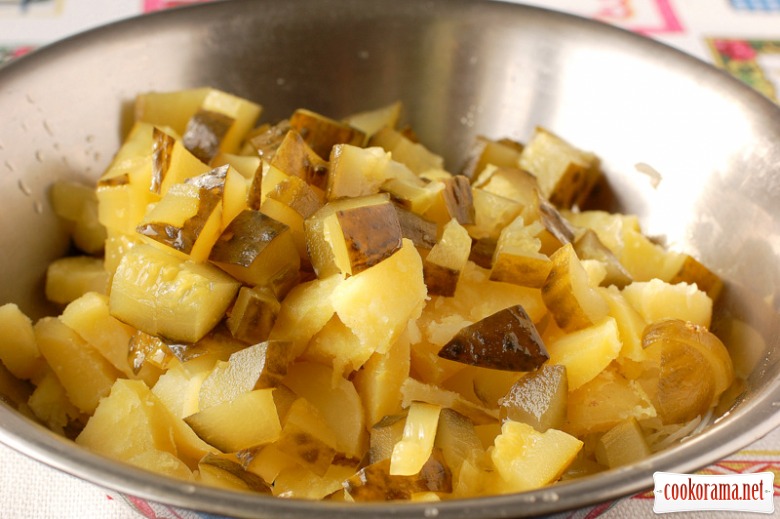 Add chopped onino.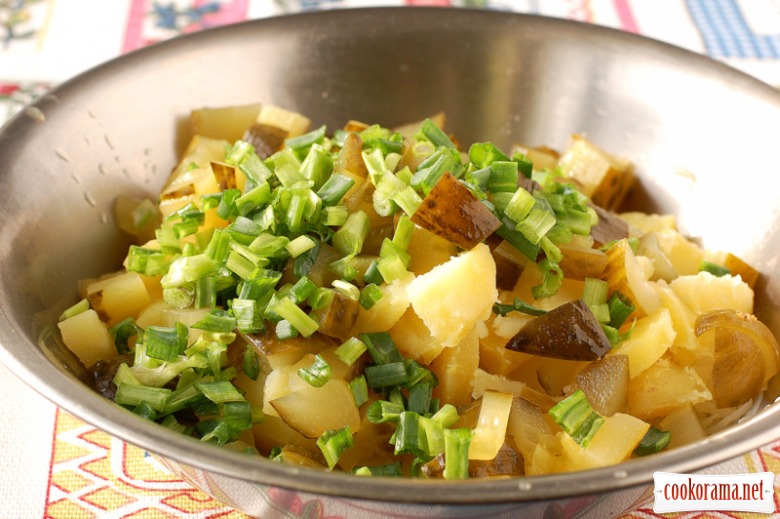 Season with salt, pepper, linseed oil.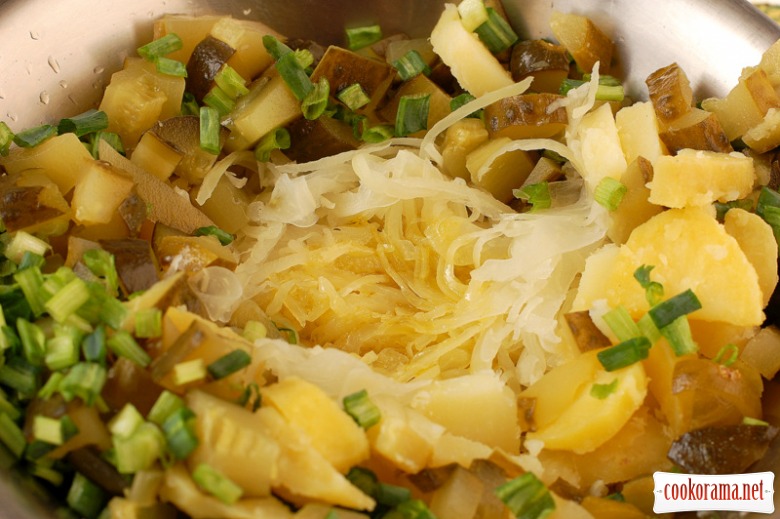 Put it in fridge at least for 30 min.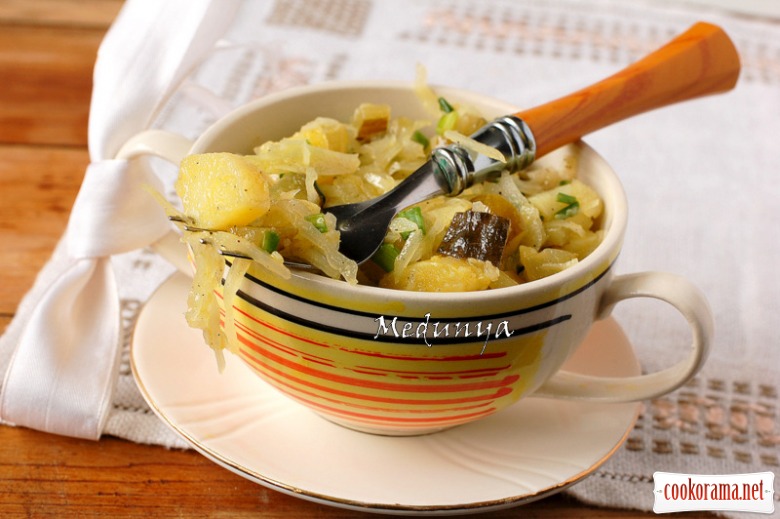 Bon Appetite!
590

03 April 2013, 23:16