Stewed eggplants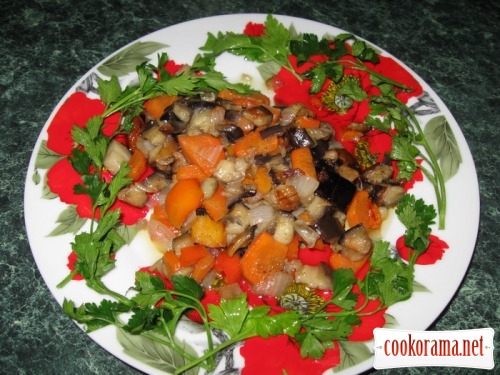 Ingridients
Preparation
Soak eggplants in water for a few hours. Then dice them (you can leave the peel).
Peel onion and carrot and dice too. Separately fry eggplants in oil and separately carrot, onion and pepper.
Next mix all, add spice. And stew till readiness.
The taste is similar to fried mushrooms. Serve with side dish!
Bon Appetite!