Pork ribs, stewed in cabbage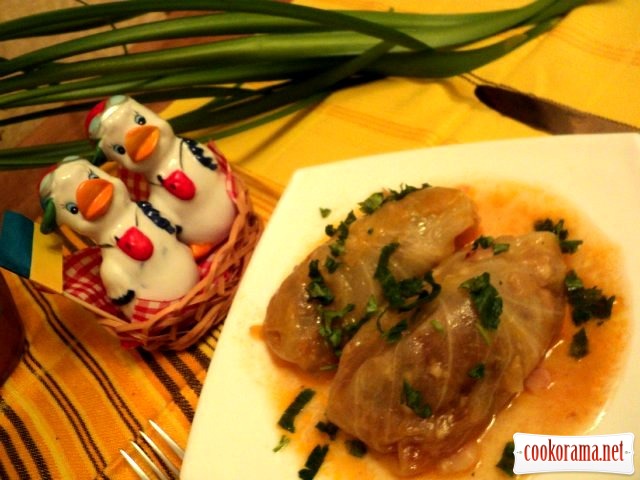 Ingridients
500 g.
1 kg
30 g.
2 шт.
1 spoon
1 tsp.
1 spoon
50 g.
Another interesting dish of Transcarpathian cuisine — pork ribs, stewed in cabbage. Appearance resembles cabbage rolls, but inside a surprise — pork ribs. Very tasty! Recipe from the book «Transcarpathian folk dishes».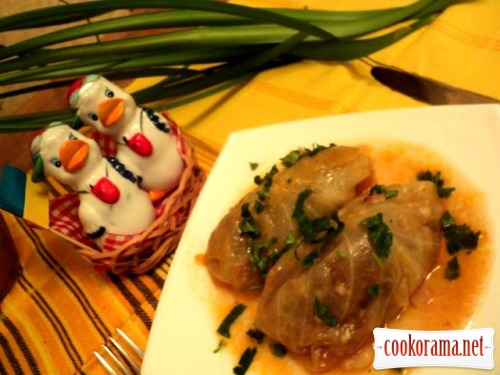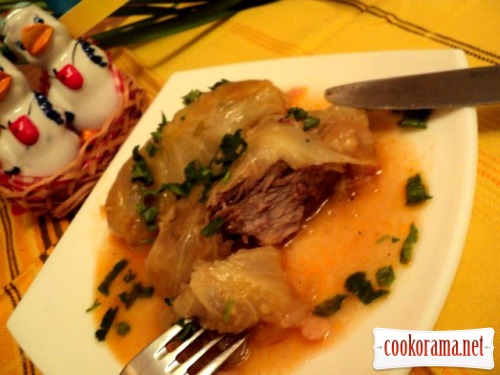 Preparation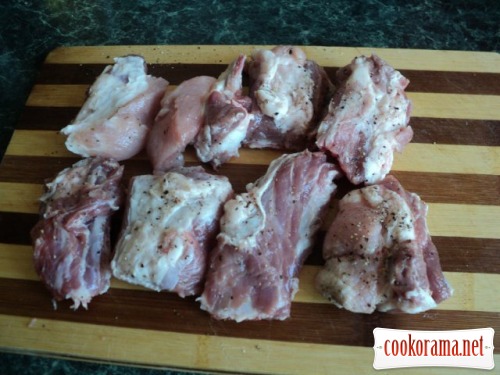 Cut pork brisket between ribs and chop pieces of about 5сm. Sprinkle pepper and fry in pan with lard. Spread on plate.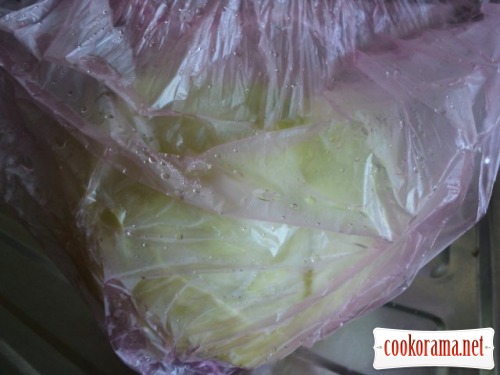 Put cabbage in boiling, salty water, boil for 3 min, strain water and disassembled into leaves. I prepared leaves using microwave: put cabbage in a plastic bag, tie it up and place in a microwave for 10 minutes at maximum power.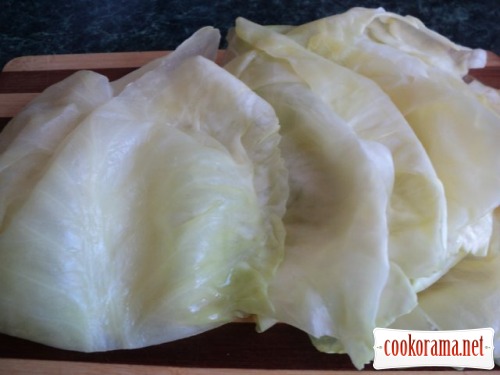 After this, disassemble cabbage into leaves, cut off thickening.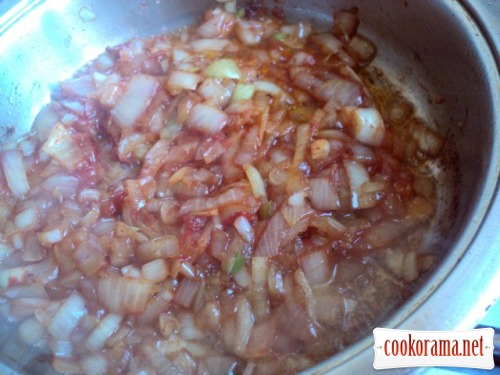 Dice onion and sauté in pan, where ribs were fried. Add tomato, sugar, salt to taste and sauté to softness.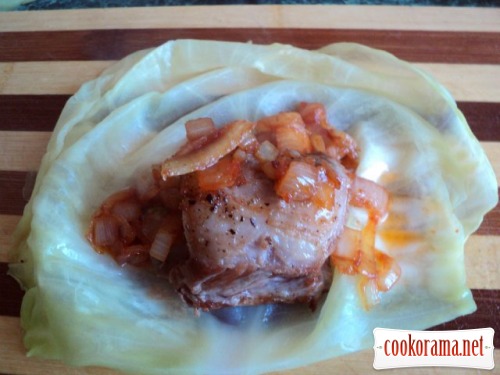 Put rib on cabbage leaf, on top spoon of sautéed onion.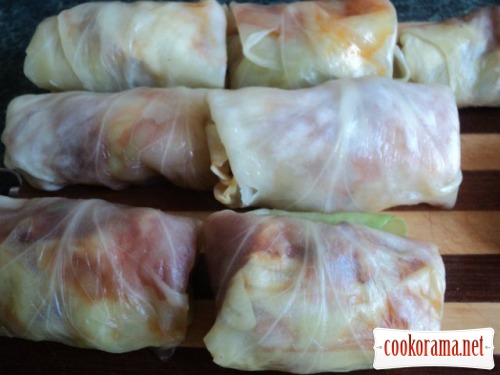 And fold as cabbage roll.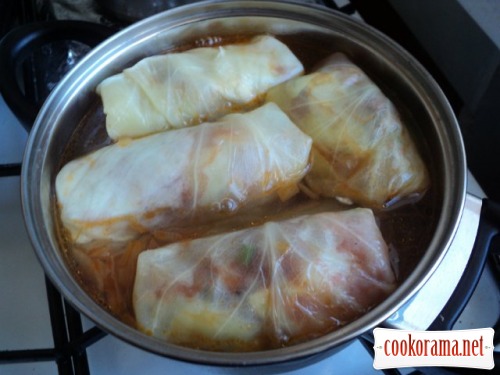 Tightly put cabbage rolls in saucepan, pour broth in which cooked cabbage or hot water, so that liquid only curtain cabbage and salt. Boil at low boil for 30 minutes.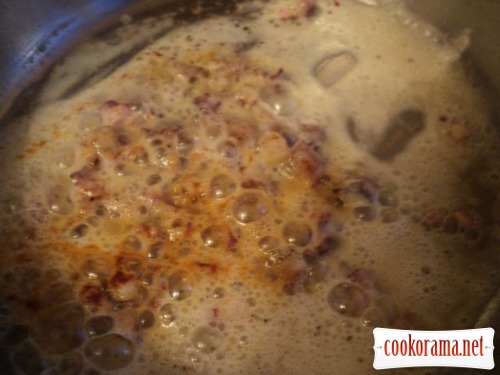 Before the end of stewing, add sauteed in smoked lard flour with black and red pepper.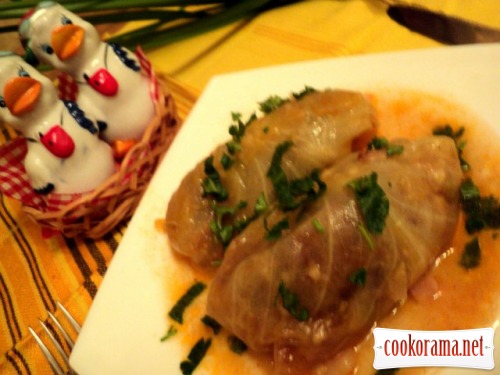 Serving, pour pork ribs in cabbage with sauce, in which they stewed, sprinkle greens. Bon Appetite!