Pork grilled ribs with honey-orange glaze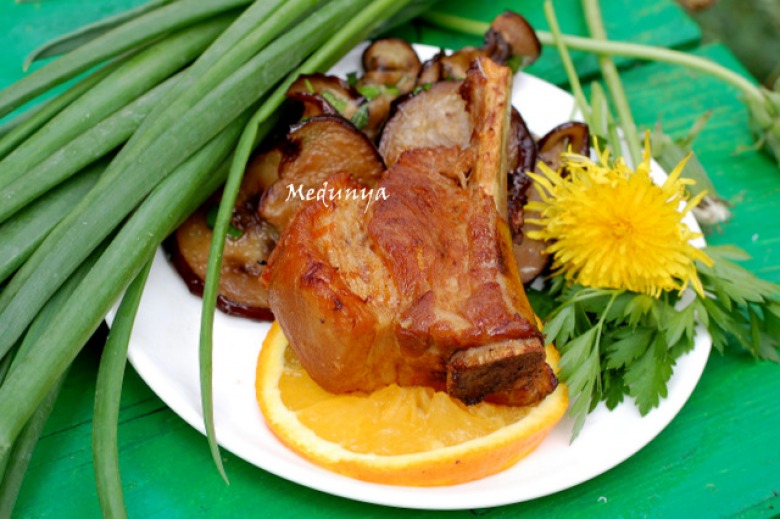 Ingridients
1 kg
10 шт.
6 шт.
1 шт.
3 шт.
2 spoon
20 ml
1 шт.
2 spoon
2 spoon
2 шт.
10 ml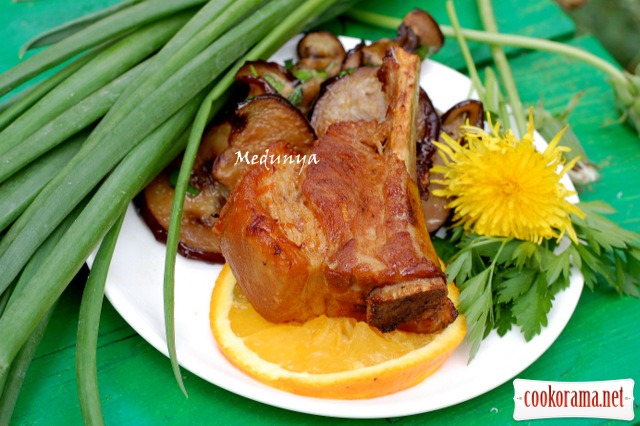 Very tasty, gentle and flavorful ribs grilled in a wonderful honey-orange glaze. Your family and guests will be pleasantly surprised and not one of them asks for additional portion. And in a few minutes you can prepare more and more, because to cook these ribs outdoors — only a pleasure.

Preparation
The secret of fast preparation of flavored ribs that basic workpiece of ribs you make at home.
Wash and cut ribs in portions. Pour water in saucepan to cover ribs. Add cross- cut onion, peeled cloves of garlic, bay leaf, pepper, clove.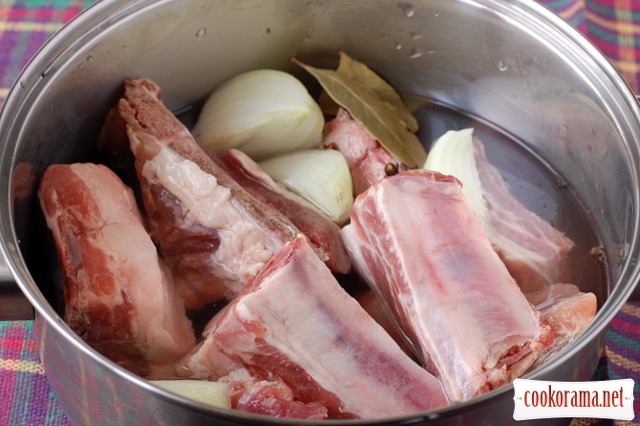 Add soy sauce and tomato paste.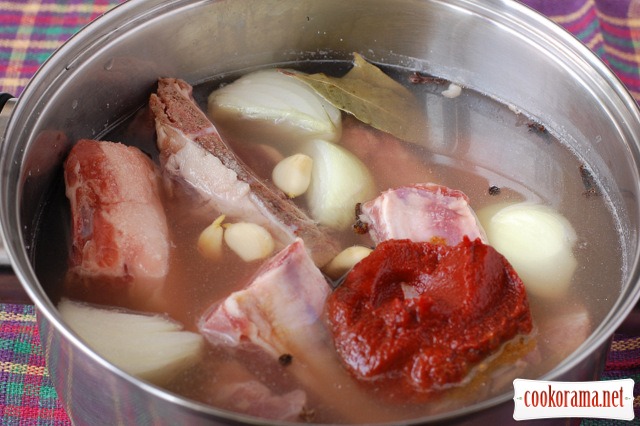 Boil for 45 min. Take ribs out from the marinade In the process of cooking ribs soaked all the flavors and spices of marinade and are already almost ready. On a picnic you should just fry them until readiness in honey-orange glaze.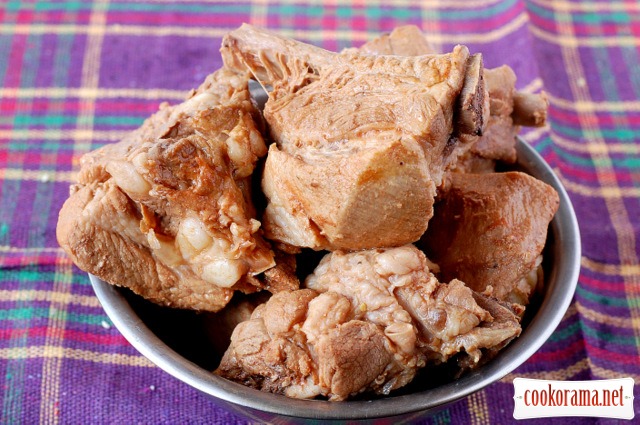 For glaze pour 200 ml of marinade, add vinegar, honey, mustard, soy sauce (if you wish), peel and juice from half of the orange.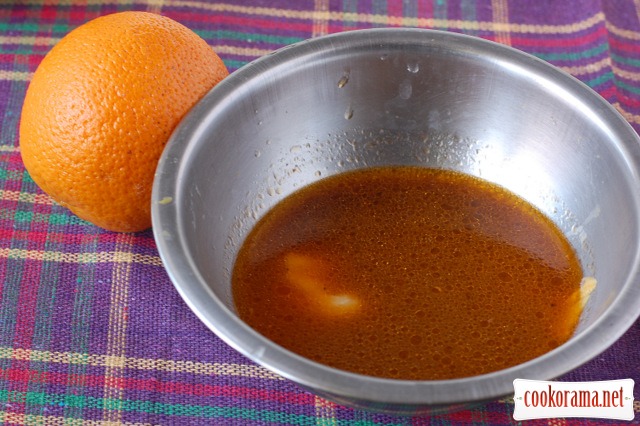 Smear ribs with glaze from all sides and grill over coals on the grid for 4 minutes on each side.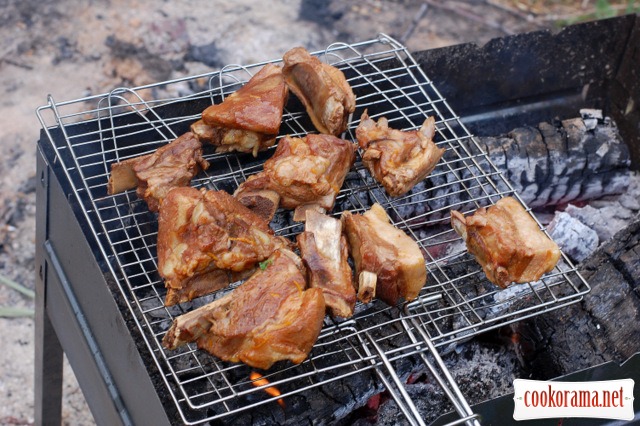 Here they are — these incredible grilled ribs, flavorful, juicy, gentle inside and with crispy crust on the outside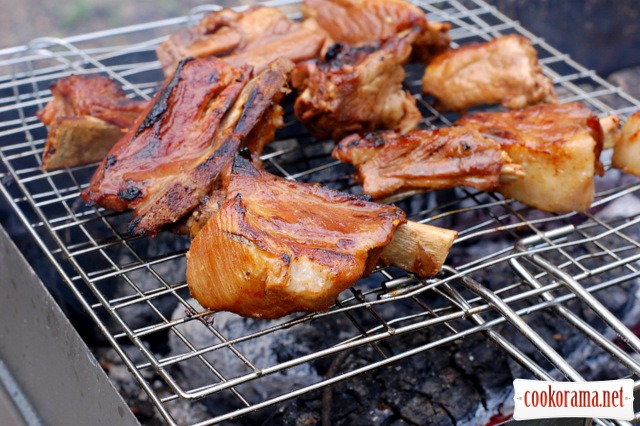 Serve immediately.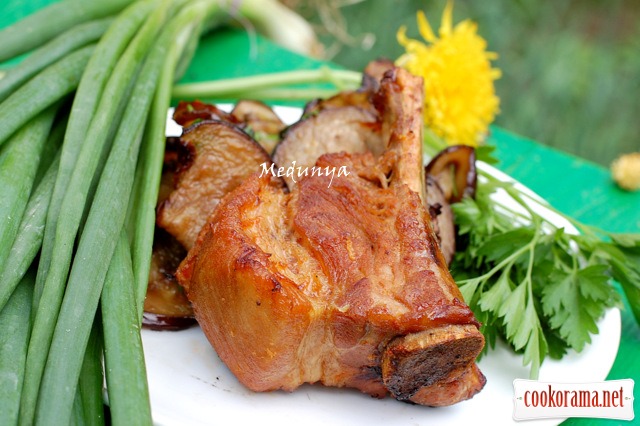 Bon Appetite!