Coconut-apricot truffles with sea salt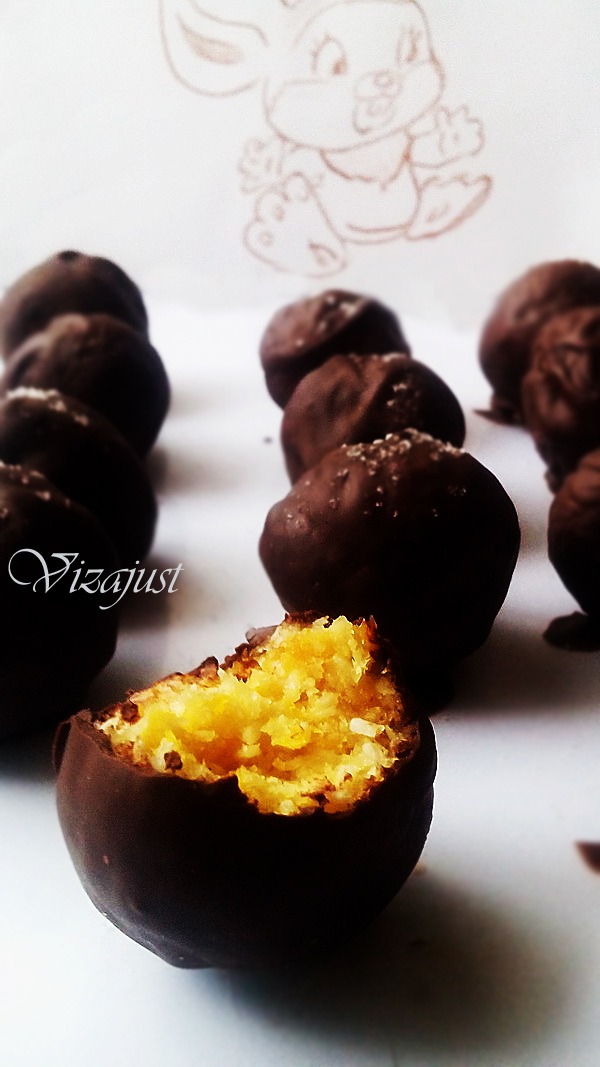 Ingridients
25 шт.
80 g.
80 g.
60 ml
100 g.
Cool, delicious, colorful homemade candies))))

Preparation
— wash dried apricot, put in blender, grind it.
— add water and grind again into puree state.
— pour coconut flakes, stir it.
— add almond flour (can be replaced by ground cashew nuts).
— stir well.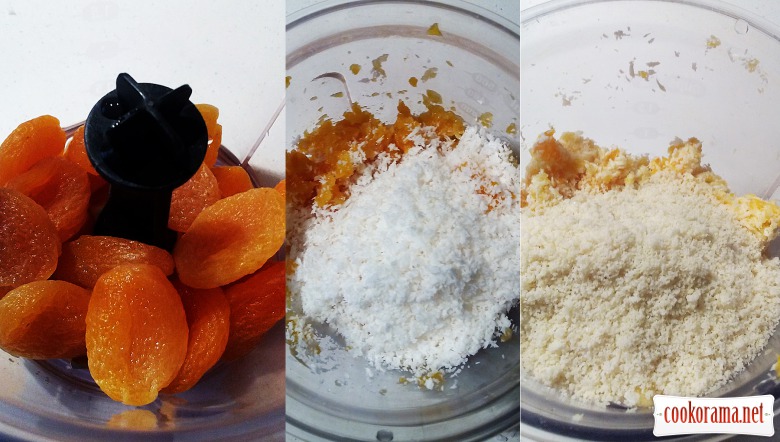 Form little balls from mass.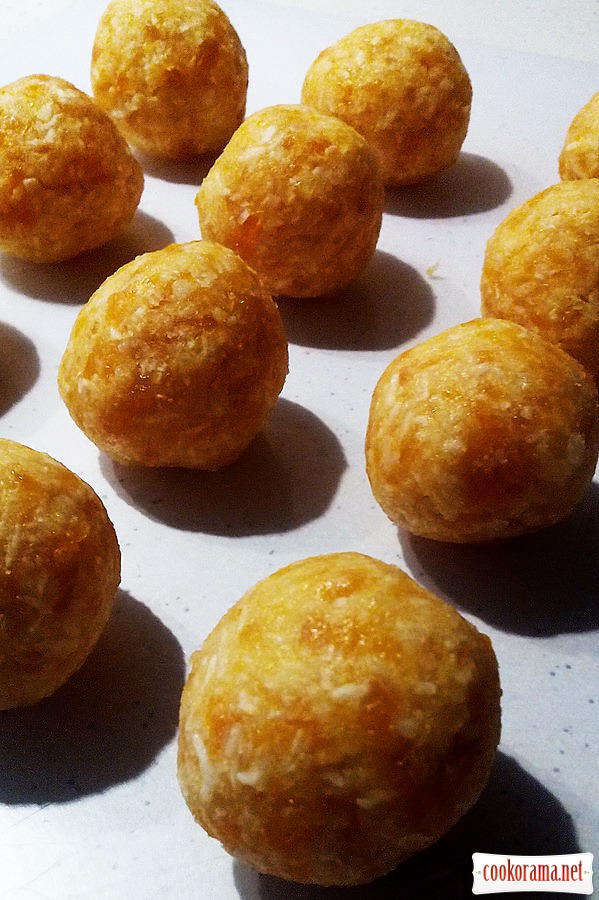 Melt chocolate in steam bath. Generously dip each candy in chocolate. Spread on parchment. Top with sea salt.
Put in the fridge, to freeze chocolate.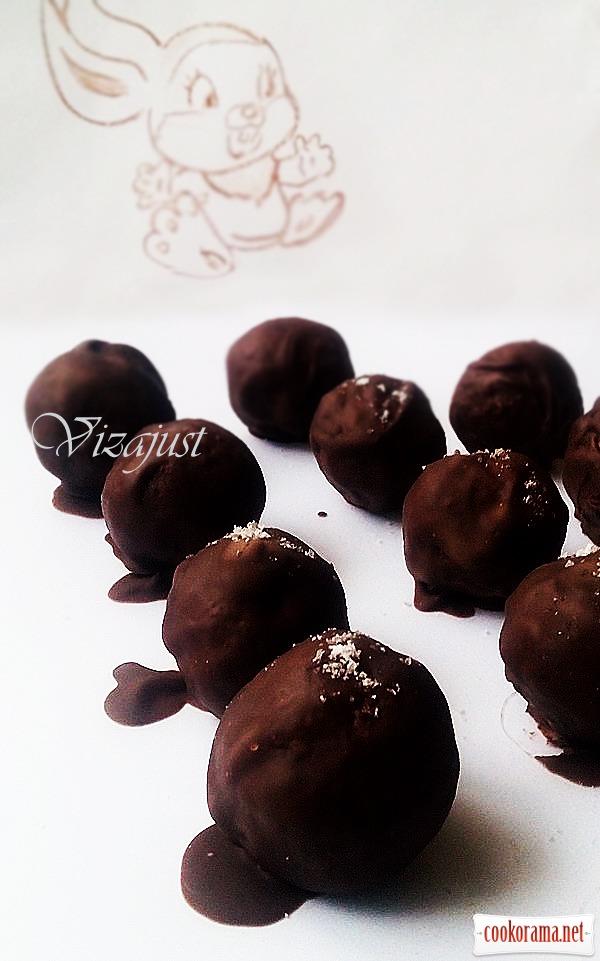 Bon Appetite!
1416

04 April 2015, 17:42