Candied watermelon peels (with taste of lemon)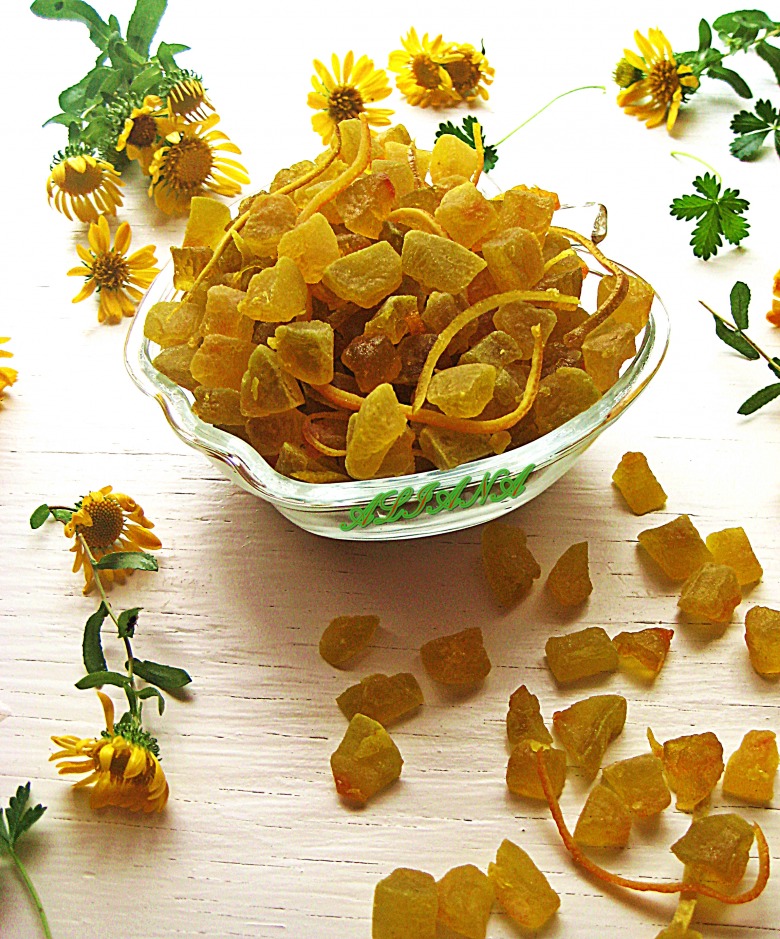 Ingridients
1 kg
500 g.
500 g.
1 шт.

citric acid (to taste, I added 1 tsp)
While there are watermelons in sale, I am sharing a great recipe. From the taste watermelon, of course there's nothing left, so it's like «blank canvas» can be flavored with what your heart desires. I got real lemon candied fruit. You can use them with whatever you want, for example, we today ate with porridge))

Preparation:
Without the help of man`s power will be difficult to clean whis dense green peel.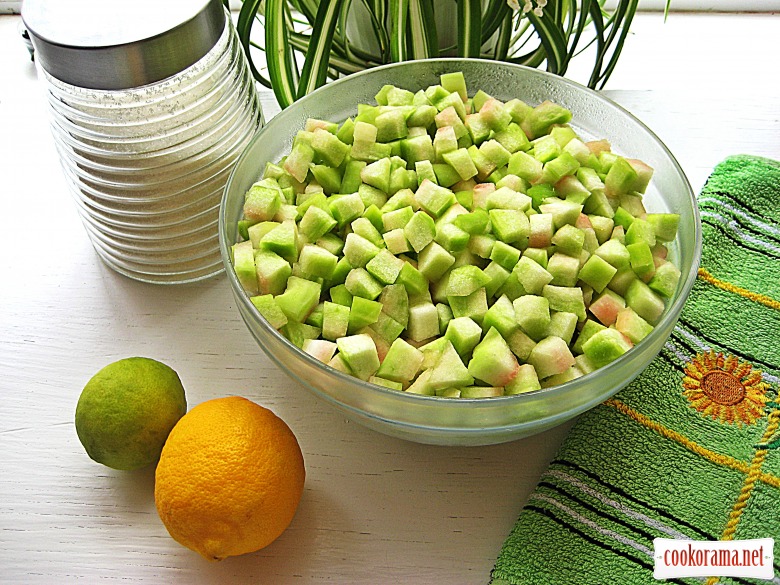 Therefore, we ask to clean for us green peel and pink pulp, meanwhile we dice or slice(as you wish, very beautiful with figure knife). Pour peels with water (to cover).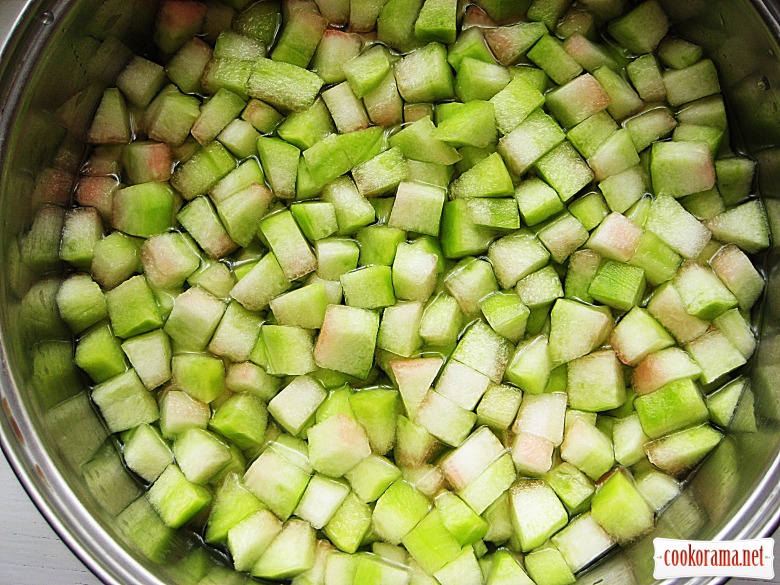 Cook after boiling for 10 min. Cook syrup from sugar and water. Drain peels in colander.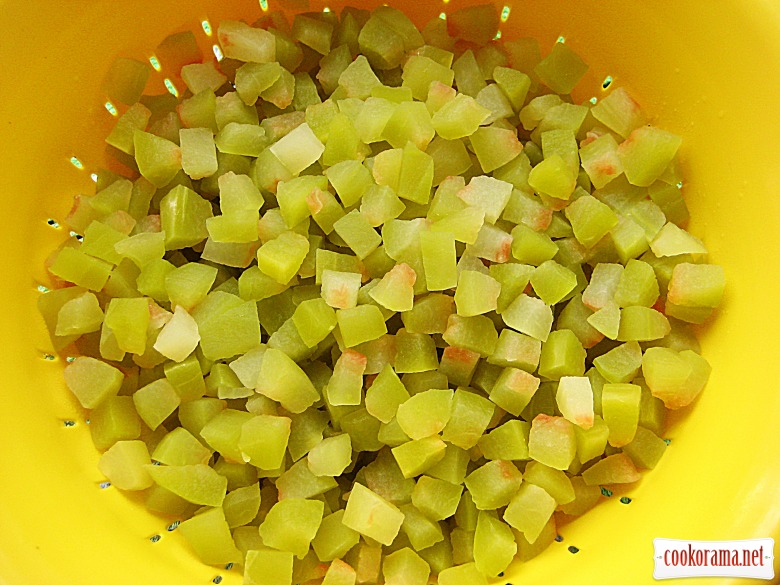 Cool a little and pour in boiling soup.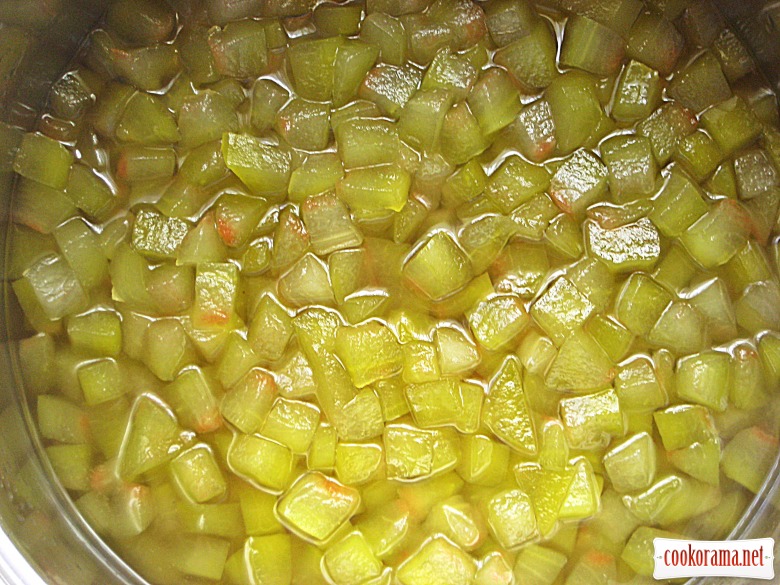 Boil for 5-7 min. By recipe you should leave it for 12h., then cook again, leave for 12h and do that 8 times. But as I`m not patient, and used to do everything quickly. I left till complete cooling, I boil in 2-3 times a day. Though I was glad with the result, but I wasn`t ready to do that for 8 days, I think there is no a big difference. Peel lemon and lime.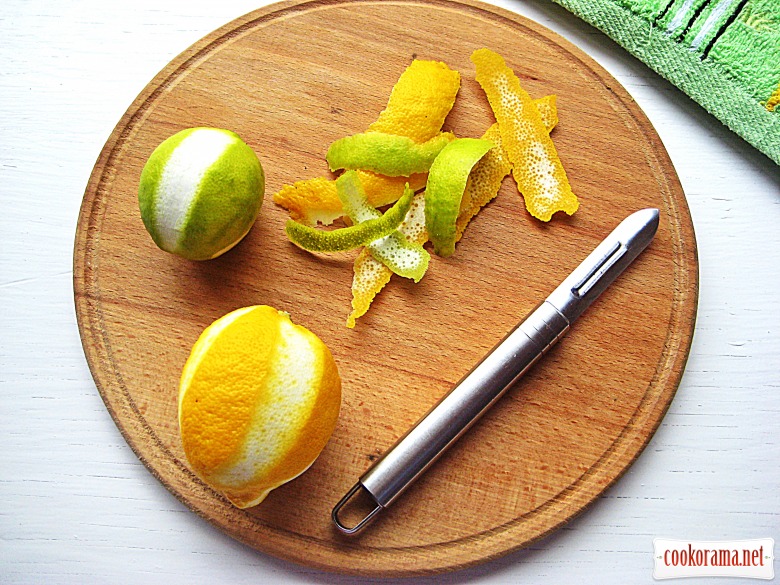 Slice it.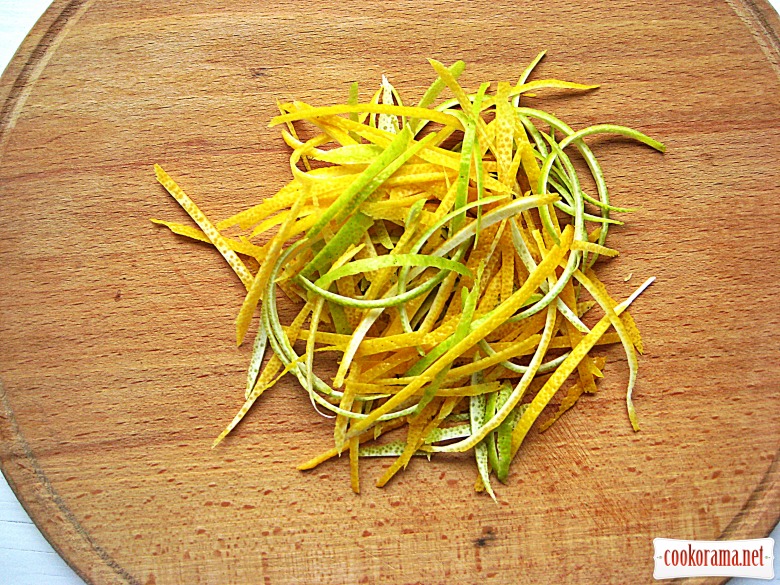 Squeeze juice from lime. Add juice, peel and lemon acid in 2 last boils.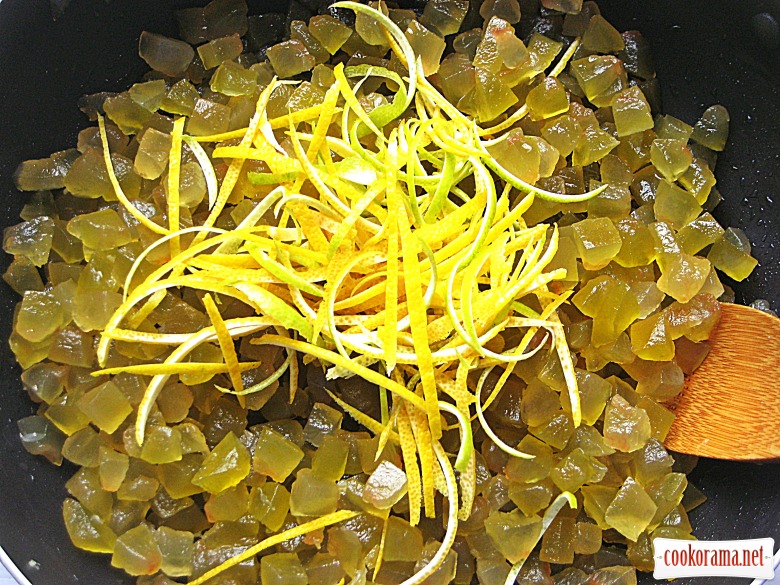 Till 6th boil I didn`t have fluid. Spread a thin layer on the cooking paper and dry.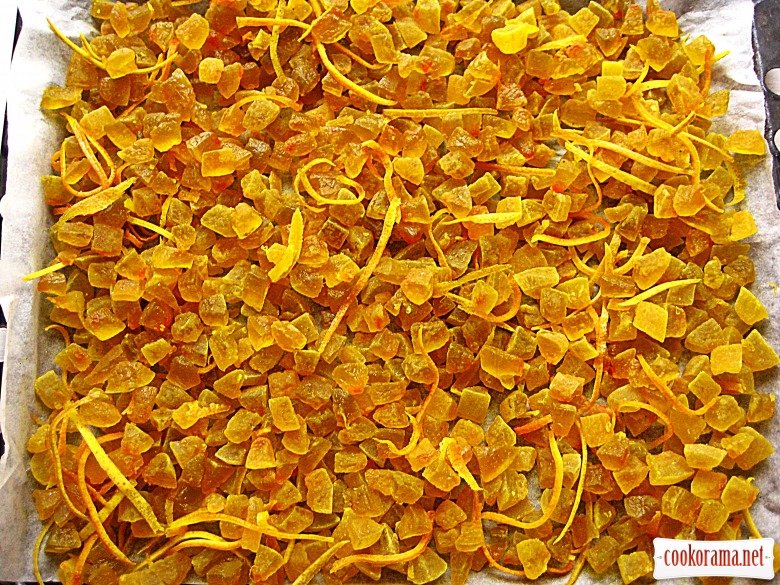 Sprinkle with sugar powder.
Top of recipe "Candied watermelon peels (with taste of lemon)"