Nigiri-sushi with salmon (Syake) and.... avocado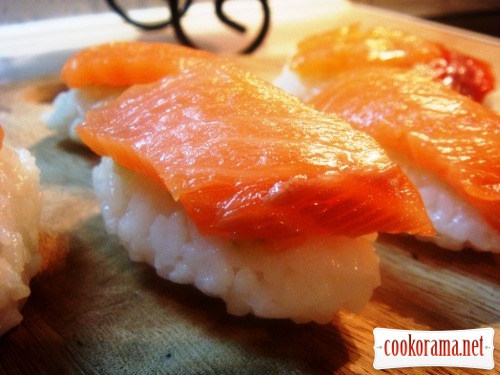 Ingridients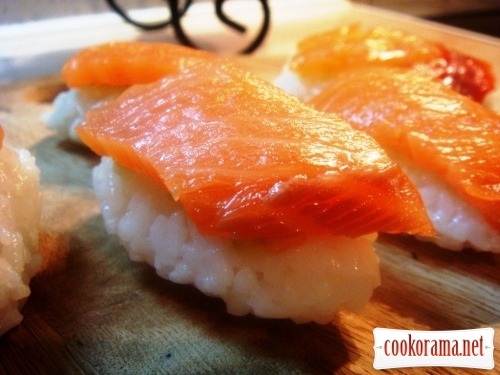 Preparation
Make «boats» from rice.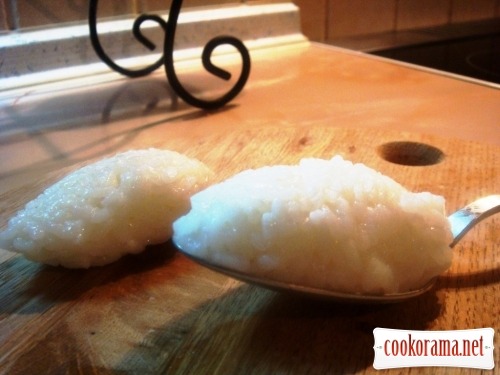 (This is my «know-how»). Soak spoon with cold water, take rice, also wet the hand, and make it oval shaped.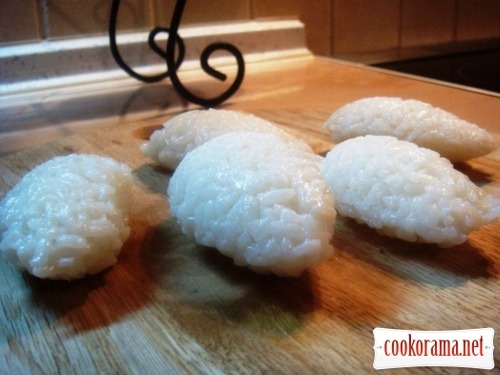 Put on the tray or plate, and cover with wasabi.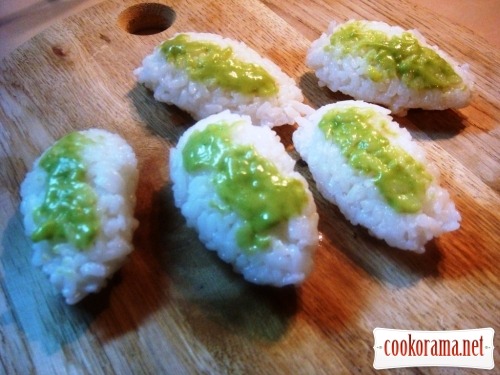 Put on the rice the pieces of salmon.
And this is my second «know-how».
Slice avocado into broad stips, and put them on sushi.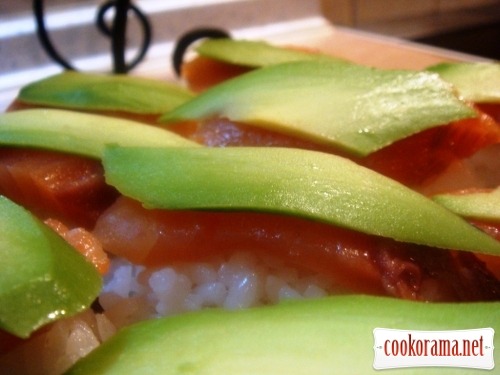 And we prepared Nigiri-sushi with salmon and avocado.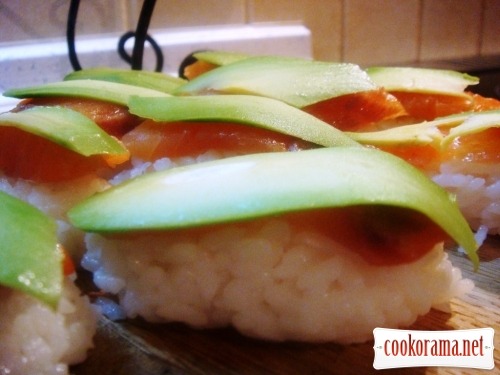 幸運
Top of recipe "Nigiri-sushi with salmon (Syake) and.... avocado"