Envelopes with fish allsorts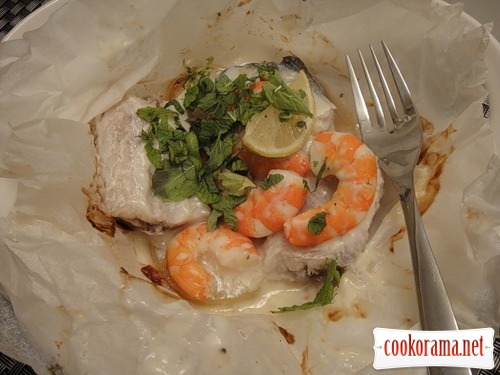 Ingridients
500 g.
3 шт.
300 шт.
3 шт.
1 шт.
200 g.
0,5 шт.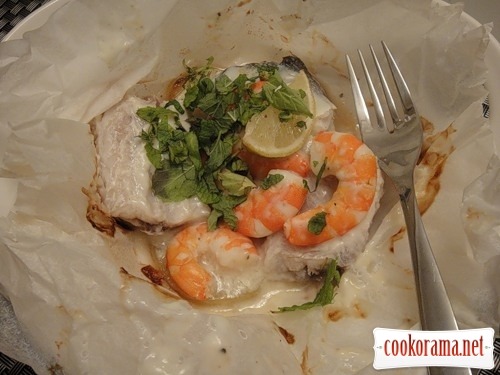 We need 3 sheets of cooking paper (50 to 50 сm.), twine or culinary clips.

Preparation
Clean the shrimps, remove the head and intestines (black strip on the back). Slice the trout fillet in 3 parts. Fillet of sea bream сut in half, wash and dry it. Peel the potatoes and slice them into circles, and fry on the olive oil till semireadiness. Chop the onion. In a big bowl mix fish fillet with shrimps, add salt and pepper, sour cream and mix again. Grease the baking paper with oil, spread the layer of potatoes, then onion, fillet of fish and shrimps, add a slice of lemon.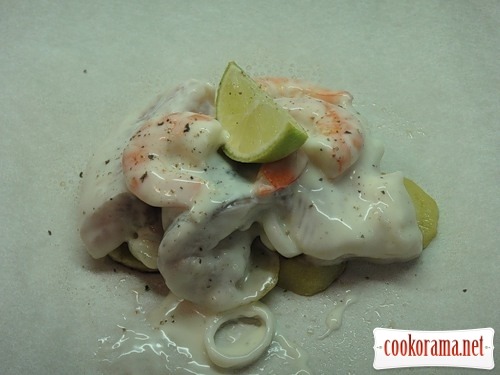 Wrap the baking paper " like truffle sweet" and fasten it.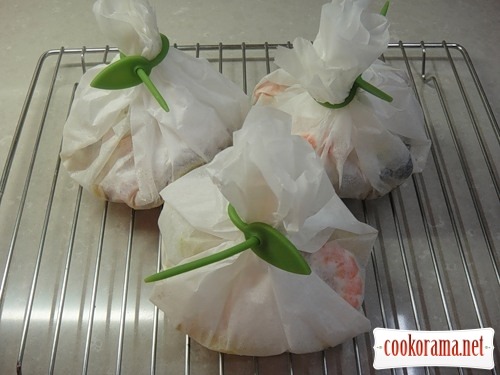 Put in the oven at 160 C, put on the grill with envelopes, bake for 30 min.
Before serving carefully cut off top of the envelope and sprinkle with a chopped mint. Serve it.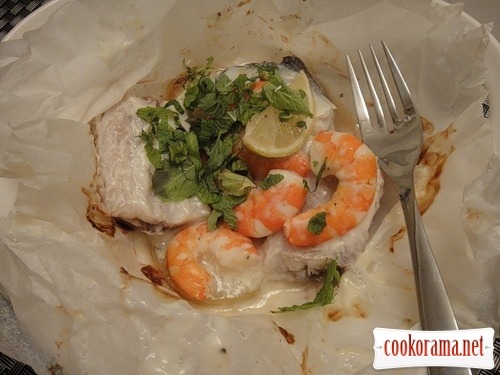 Bon Appetite.