Envelopes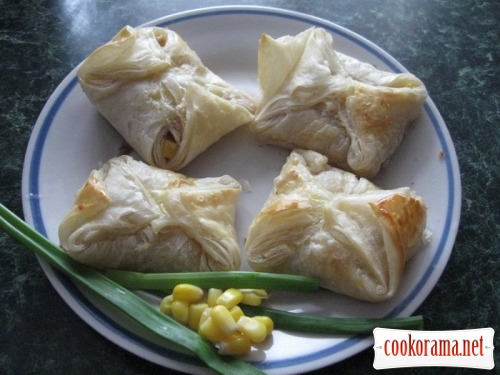 Ingridients
450 g.
200 g.
1 шт.
1 шт.
1 шт.
Preparation
Boil chicken fillet and cut it, chop onion and fry in pan. Stir all this with corn. Such a stuffing.
Defrost puff dough at room temperature for 30 min. Cut in squares. Put stuffing in middle of each and wrap an envelope.
Grease the top with egg and put in heated oven for 20 min, at 220℃. Very tasty with broth.
Bon Appetite!