Uzbek pilaf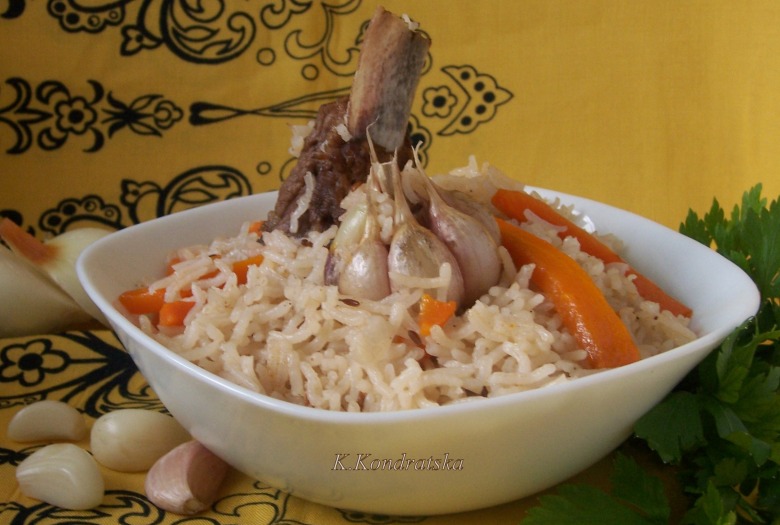 Ingridients
long grain rice (long one)

0,5 kg
0,5 kg
3 шт.
3 шт.
200 g.
1 шт.
5 g.
5 g.
5 g.
5 g.
3 g.
3 g.
5 g.
7 g.
1 l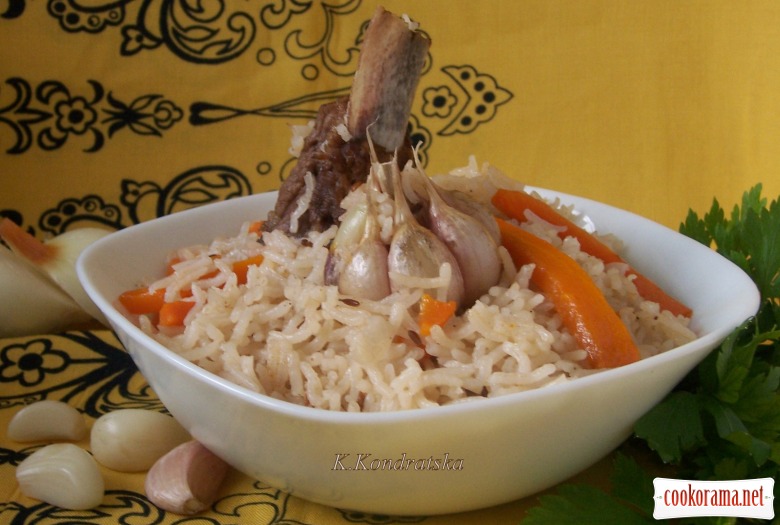 After living 10 years in Tashkent (capital of Uzbekistan), of course I had time to try and love, as well as learn the recipes of many national Uzbek cuisine. I want to share with you a recipe for Uzbek pilaf (almost classic version). Why almost? Because Uzbekistan is Muslim country, and pork for pilaf is not used, but only lamb. Men of my own family, from an early age fed with Ukrainian pigs refuse to eat mutton. In Uzbek pilaf is used cottonseed oil (which gives it that shine bright and intense yellow-orange color) in Ukraine there is no such oil, so it will be with our native sunflower oil. But all the spices, as well as the sequence of cooking pilaf are respected.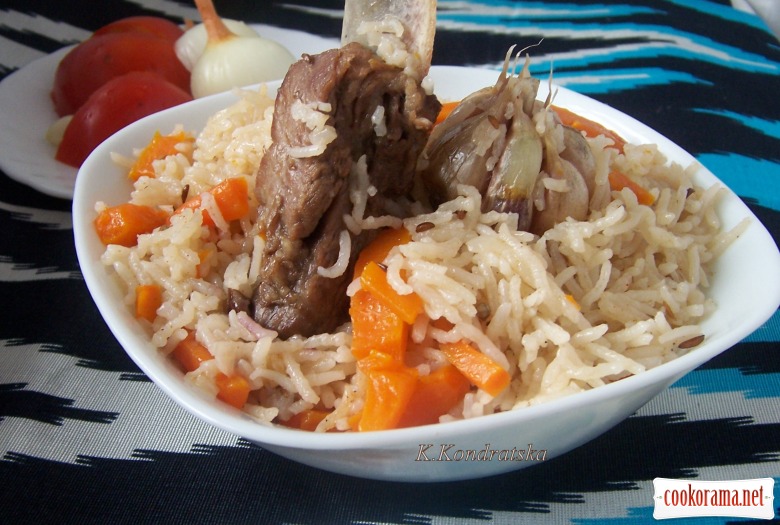 Preparation
For pilaf required firm grades rice, whole, without splinters. Suits well devzira, basmati, jasmine. Wash rice with very hot water (почти кипятком). For this pour rice in bowl, pour with hot water, with spoon quickly was/mix (20-30 sec) water and drain through a colander. Wash pork (I used ribs), cut, wash, remove water with paper towel (the meat will not stick when roasting as well as «shoot» with fat). Cut carrot in 0, 5х0, 5 сm and slice onion.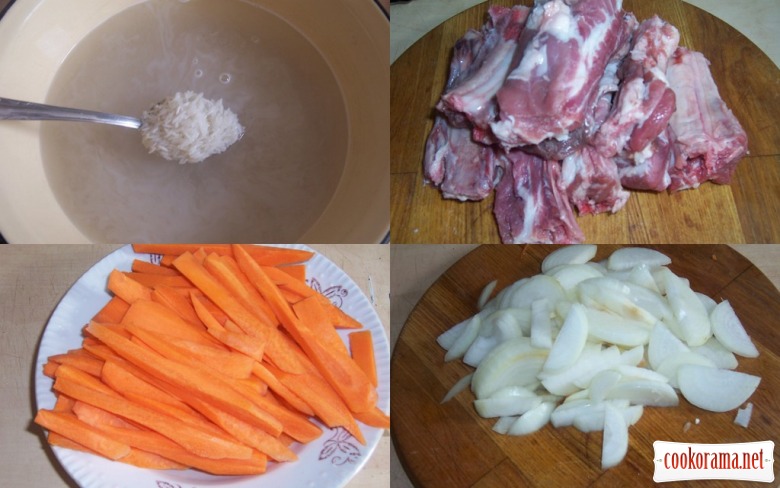 Heat cauldrons well, pour oil (3-4 сm thick). In Uzbekistan, before laying meat at first roast whole onion or mutton bone (but it is done with cotton frying oil. This method removes the smell of oil). We have sunflower oil, so we'll skip this step. So, fry meat toll golden color. Then put carrot, fry for 5 min, then onion. Mix all well, fry till transparency of onion.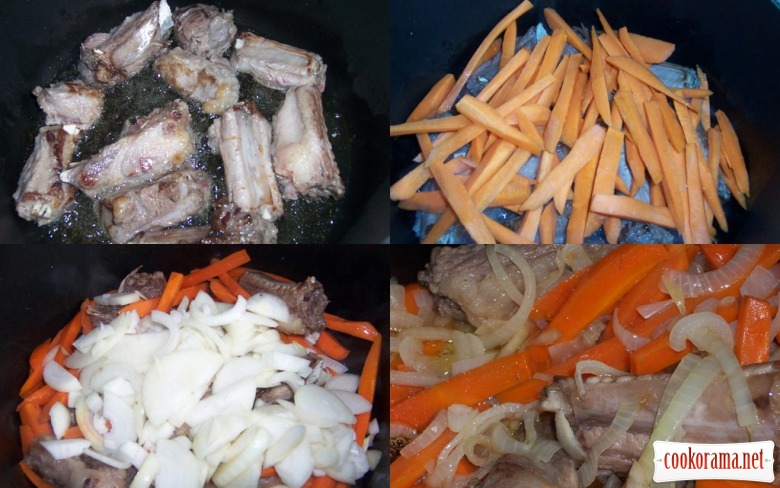 When onion is transparent, pour boiling water and add spices from the list. Salt to taste, but zirvak (is the name of the broth with spices) should be a little salty for your taste (rice will take salt itself after). Zirvak should boil very slowly on a very low heat for 40-50 min. Right from boiling of zirvak depends the final taste of pilaf. When zirvak is ready, carefully mix meat with vegetavles and add portions (spread all over the cauldron) rice. Increase fire and stew for 15 min. Zirvak boiled away, caught up with pilaf, in center add a whole head of garlic, cover the cauldron with lid, again reduce fire under pilaf to a minimum and simmer for another 15-20 min.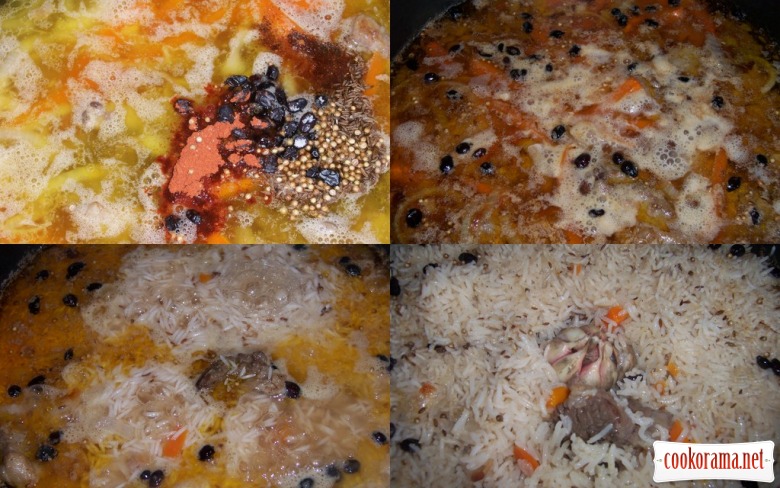 Pilaf is ready! Serve with fresh vegetables and greens.
Bon Appetite!