Maritime paella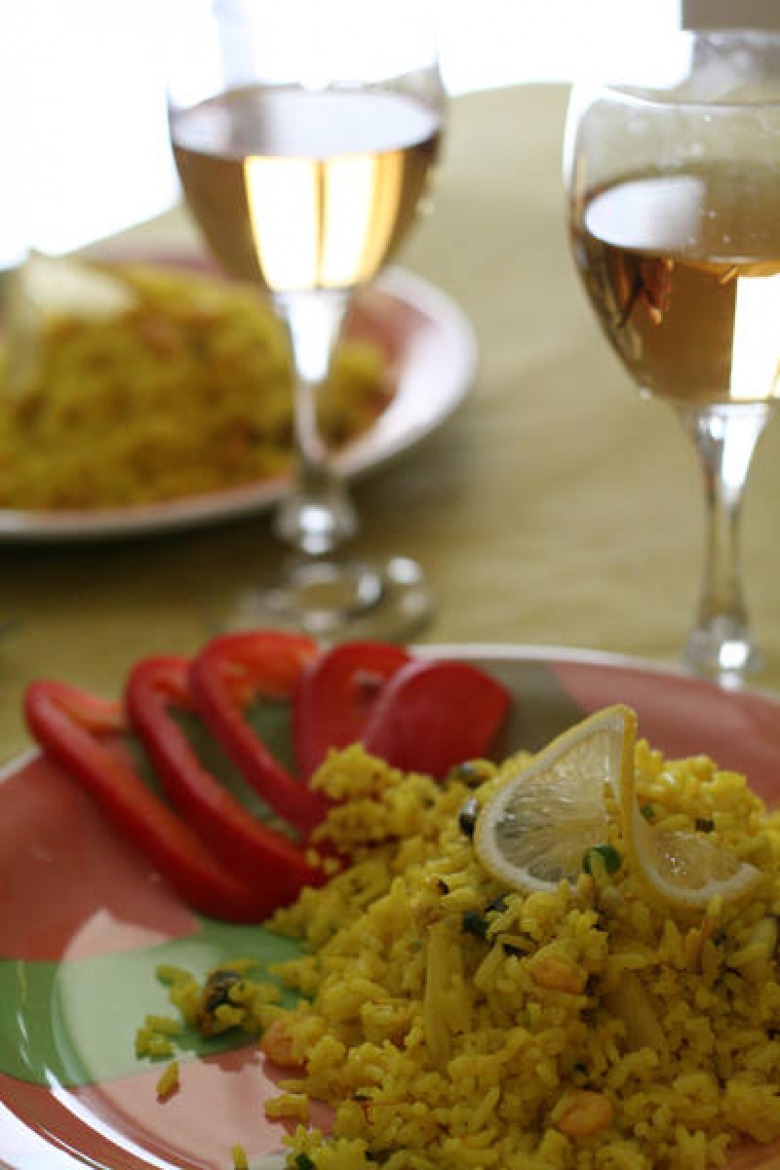 Ingridients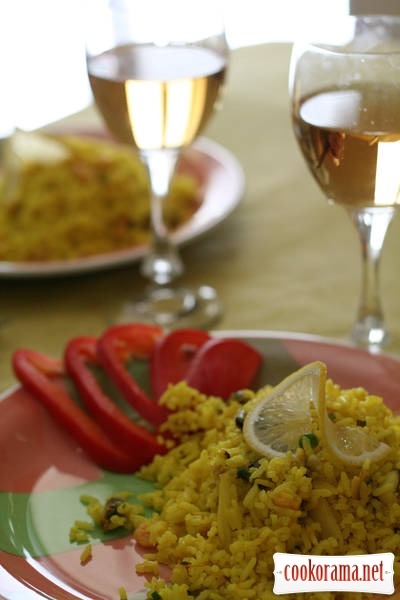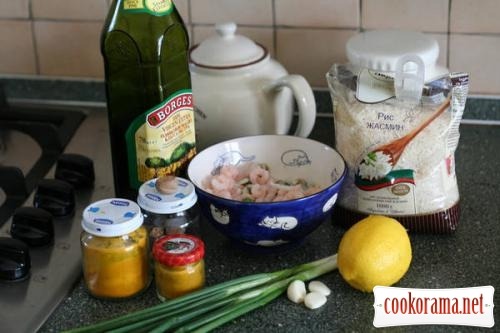 Wash rice until the water is clean, add salt, boil rice for about 10 minutes (it mustbe half ready). At the same time chop garlic (2-3 cloves), chop shallot, soak teaspoon saffron in 1 tablespoon of cold water.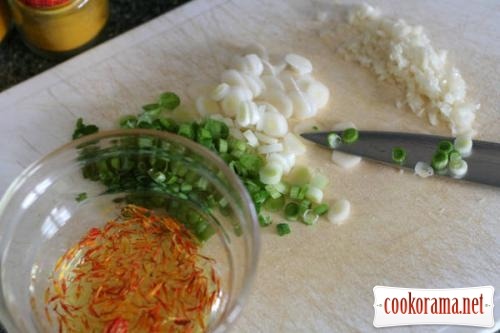 Pour of water fromrice, rince rice with hot water, leave. Pour oil in a pan and preaheat (just a little oil so that does not even cover the bottom of a pan, about 2-3 tablespoons), обсмажуємо часник, fry garlik and shallot and add seafood.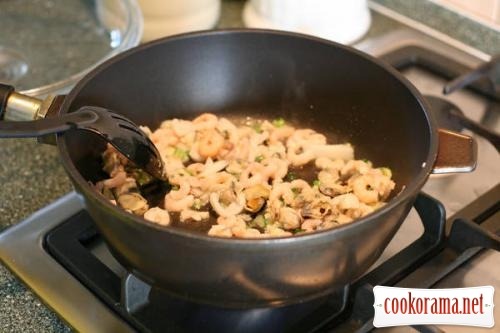 After 3-4 minutes add rice, saffron, curcuma for color, nutmeg, add pepper to taste. Stew on a gentle heat for about 10-15 minutes, stirring sometimes.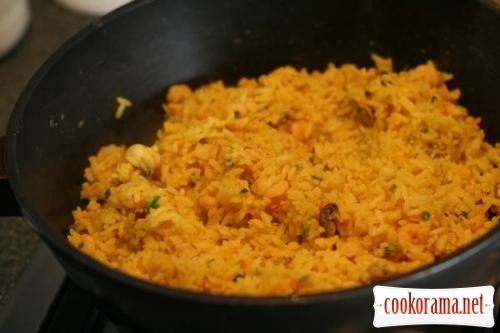 Sprinkle our mixture with juice of a half lemon and stew for about 10minutes.

Serve with lemon wedge, vegetables at choice (olives is better) and glass of white wine. Bon appetite.