Paella (vegetarian)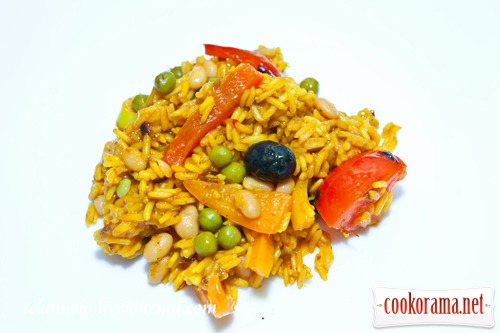 Ingridients
300 g.

bell pepper (yellow, red and orange)

1,5 шт.
1 шт.
2 шт.
140 g.
100 g.
100 g.
2 шт.
10 шт.
3 шт.
5 g.
5 g.
5 g.
100 g.
100 g.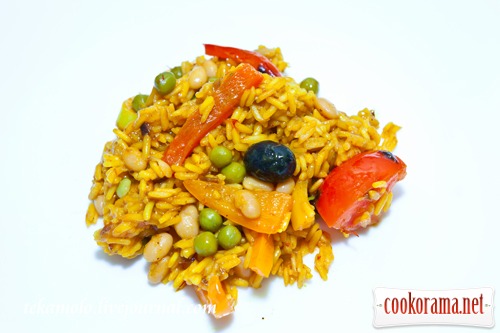 One of my favorite dishes. Ingredients can be changed to your taste or contents of the refrigerator. Very tasty)

Preparation
01. Fry onion, garlic and sliced in strips pepper on olive oil. Cloves of garlic cut in half.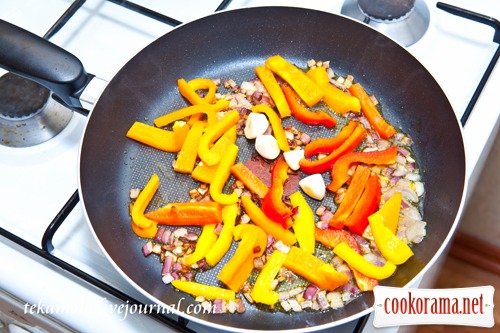 02. Минут In 5 min sprinkle it with turmeric, hot pepper and add the bay leaf.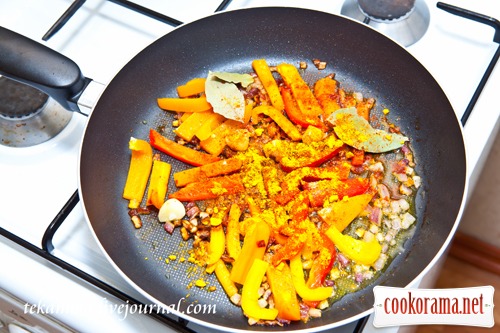 03. In a minute add rice.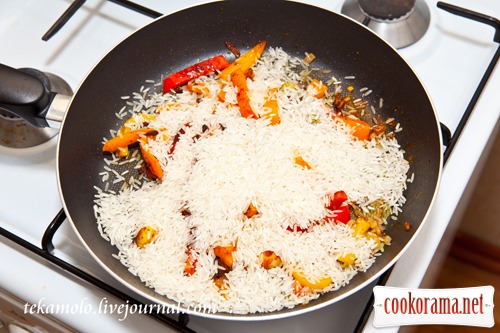 04. Mix everything well and add wine. All the mixture is beginning to acquire a yellow tint, because of turmeric.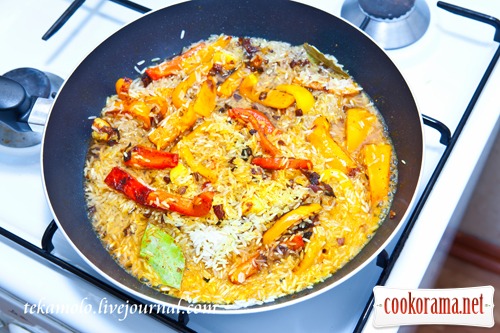 05. After 5 minutes the wine begins to evaporate. Sprinkle with saffron, stir and wait.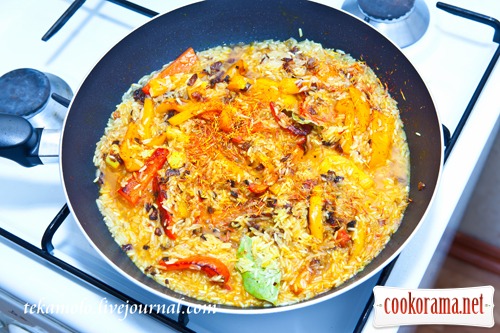 06. We are waiting for the moment when the wine has left.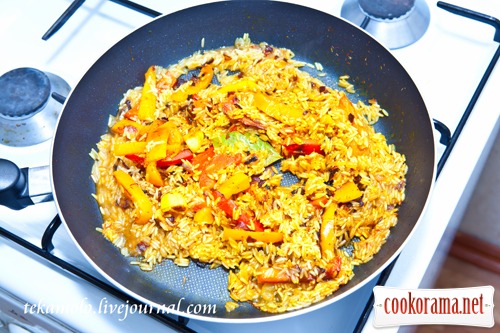 07. Pour the broth into the pan and reduce the heat to minimum.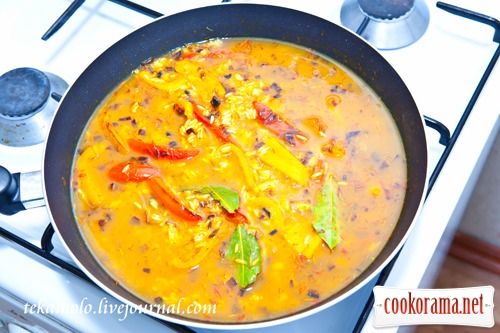 08. After 25 minutes of broth is almost no longer visible.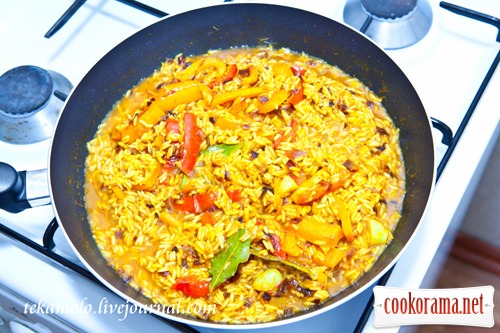 09. Add tomatoes (chopped), beans, peas and olives.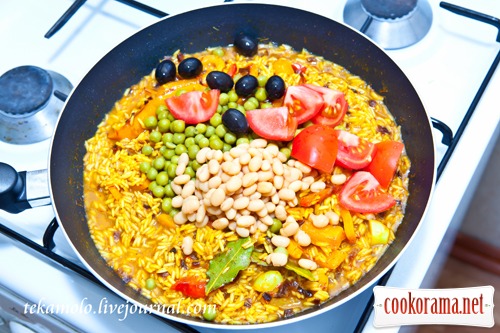 10. Mix and keep on fire exactly for one minute. Not more.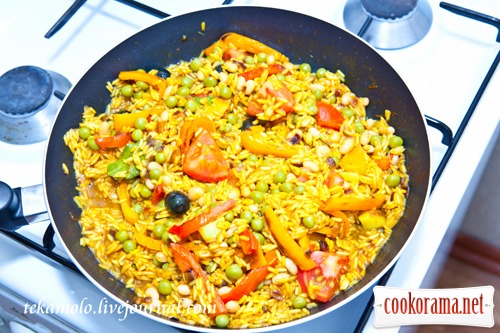 11. Remove from fire, cover the pan with a foil and give the dish to steam for 15 minutes.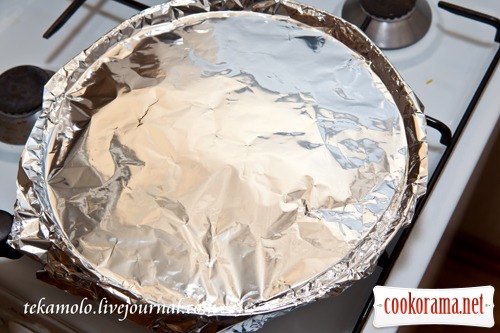 12. In 15 minutes tomatoes and olives become softer. And all the excess liquid evaporates.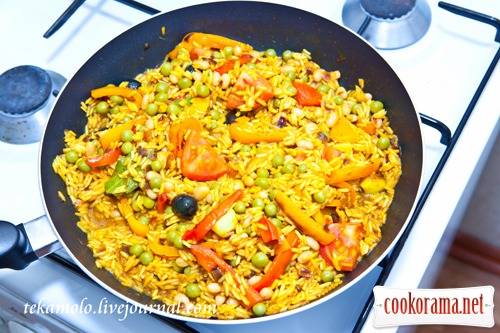 13. It`s ready. You can serve it. Enjoy your meal).