Hummus with batbouts (tiny Moroccan flat cakes)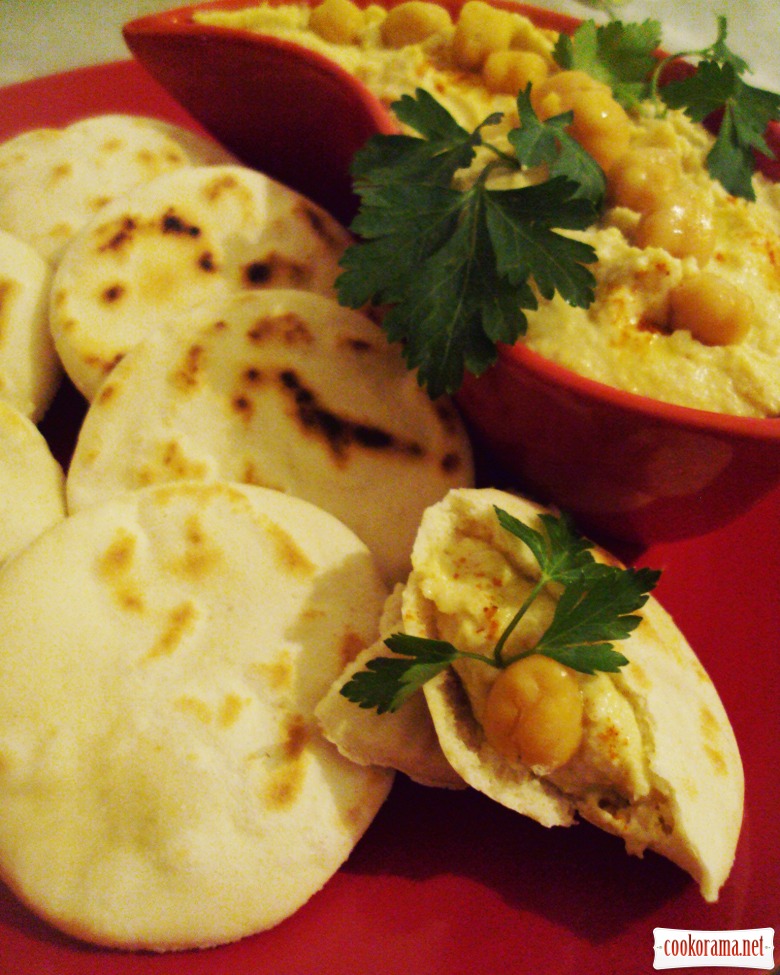 Ingridients
Hummus
200 g.
50 g.
0,5 tsp.
2-3 шт.
50 ml
Batbout
150 g.
1 tsp.
125 ml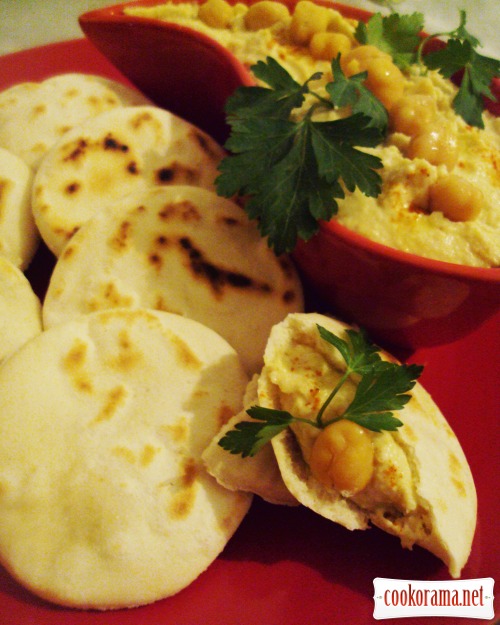 Bring to your attention very tasty dish of Arabic cuisine. Hummus (hummus, khomus, hummus) — appetizer of chick peas puree, which usually consists of: olive oil, garlic, lemon juice, sesame paste (tahini), paprika.
Served as cold appetizer or sauce, traditionally with pita bread. In other regions with corn chips, bread.
Once said A, should say B… So will be pitas (flat cakes). I was always attracted by hollow flat cakes, as pockets. So it's time to know them.
Batbouts turned out very good. It is prepared very quickly and simply.
Try it!

Preparation
ХУМУС: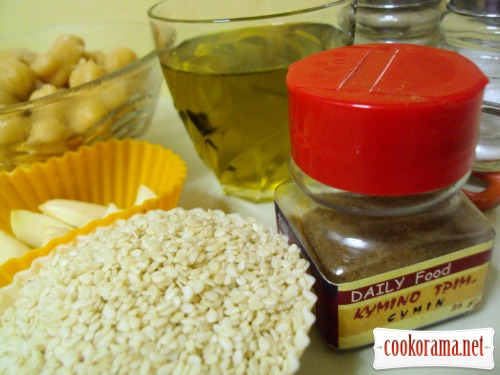 Soak chick peas for a night. In the morning, drain, rinse chickpeas. Pour cold water (1: 5). Bring to a boil over high heat. Remove foam. Reduce heat to minimum and cook for 2 hours, if necessary add hot water. Do not pour broth out.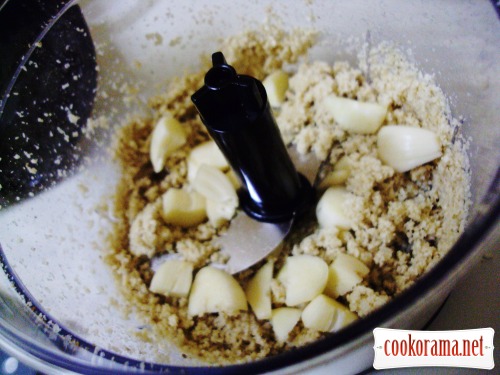 Fry sesame with zira (better seeds) in a dry frying pan for 2-3 minutes until light golden color and flavor of sesame. Pour mixture into a blender and grind. Add cloves of garlic, a little salt and oil. Grind mass to homogeneity.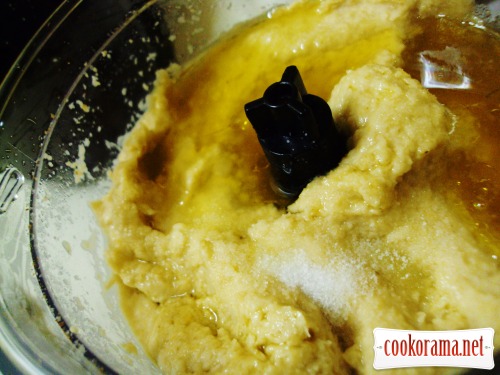 Add a little of chickpeas and grind into puree, gradually adding rest of chick peas broth and peas (put some aside for decor). While pureeing add lemon juice, salt and pepper to taste. Bring ready hummus to the homogeneous, creamy mass in a blender (preferably in immersion one). Determine hummus density by your preferences — from puree to sauce…
Batbut: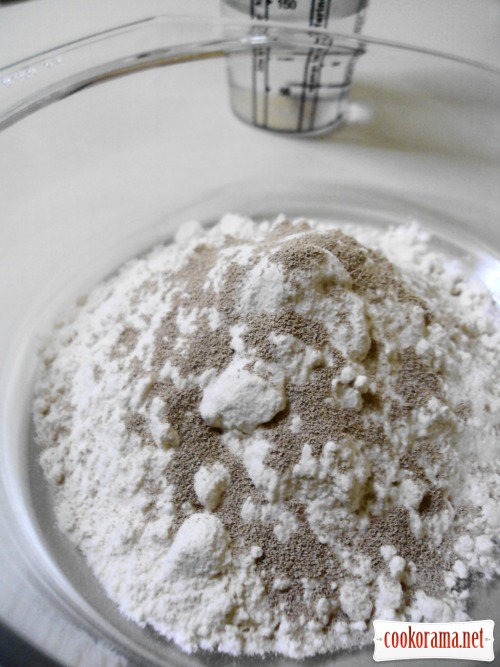 Stir sifted flour with salt and yeast. Gradually add warm, closer to hot, water and knead elastic dough. Knead for 10 min.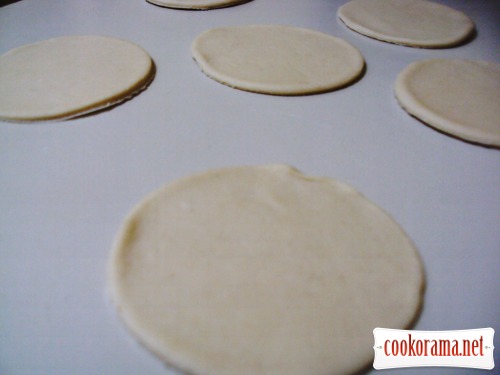 Roll layer of 3-4 mm and using glass, cut off circles (5-8 сm).
Put them on board, cover with clean towel and leave for 20-30 min to stand.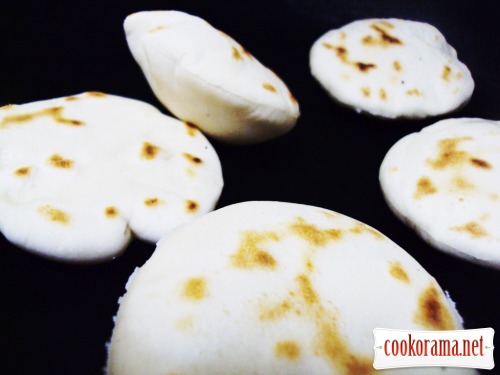 Heat pan with thick bottom. Spread dough circles. Bake over medium heat. Once batbouts swell, turn to other side, cook for 2-3 min. Watch, not to burn pitas.
Serving: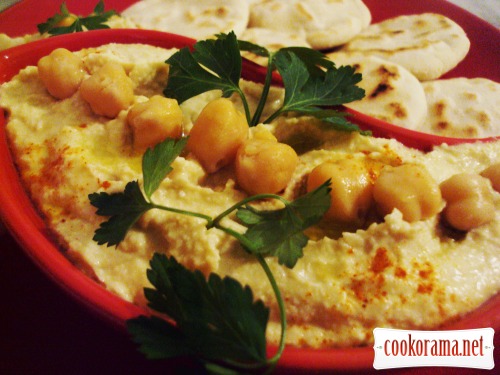 Spread hummus in plate. Make deepening with spoon. Pour olive oil. Spread whole grains of chick peas, sprinkle with paprika and decorate with parsley (cilantro).
Spread batbouts on plate.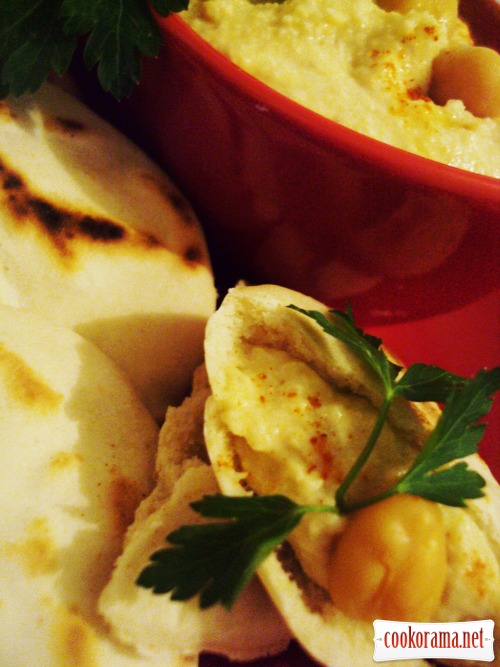 Open batbout slightly tearing it, stuff with hummus and enjoy… Mmm, tasty!
This dish is prepared in explanation of recipes by site users «Cook» — Utopia and Lilit1.
Top of recipe "Hummus with batbouts (tiny Moroccan flat cakes)"