Seafood salad with rice Nerone, seasoned with pumpkin oil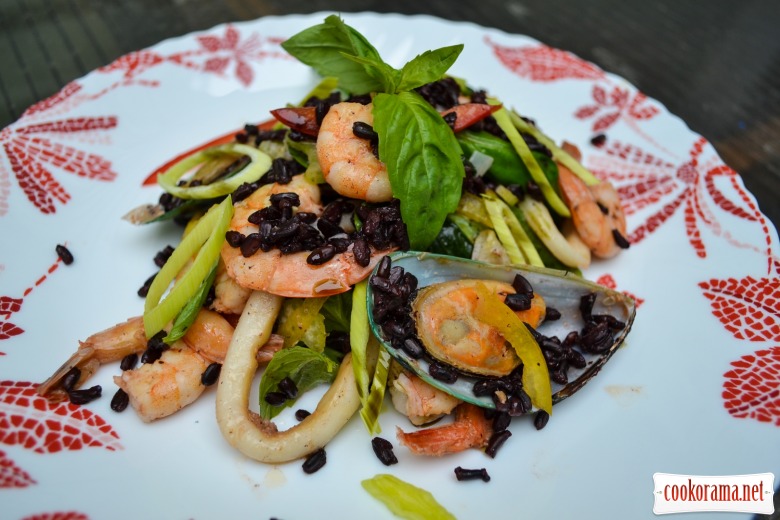 Ingridients
5 шт.
20 g.
2 шт.
35 g.
10 g.
15 g.
25 g.
1 шт.
10 g.
3 g.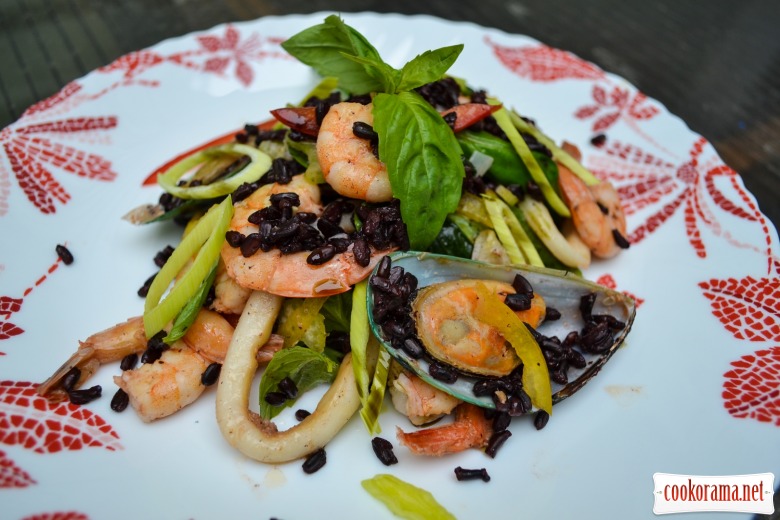 Preparation:
Clean shrimps, remove intestine. Slice calamari. Clean mussel (last time I found there a small crab)))) well. Slice Bulgarian pepper. The same way thinly slice leek and celery.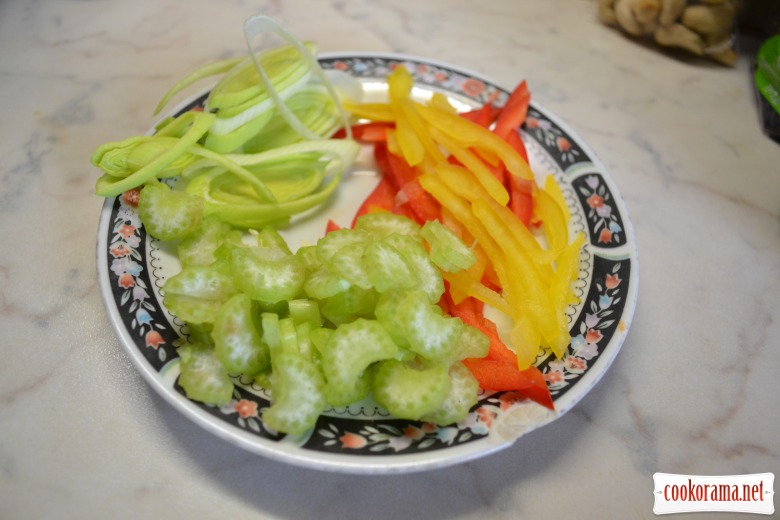 Fry chopped garlic for 30 sec, add fry seafood (pre-marinated in Tabasco), till rosy color of shrimps.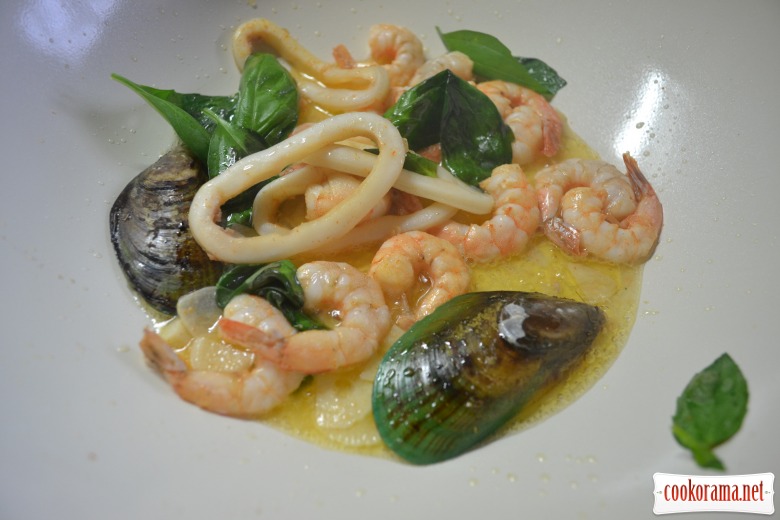 Boil rice in salted water for 40 min. Cast in a colander, rinse lightly.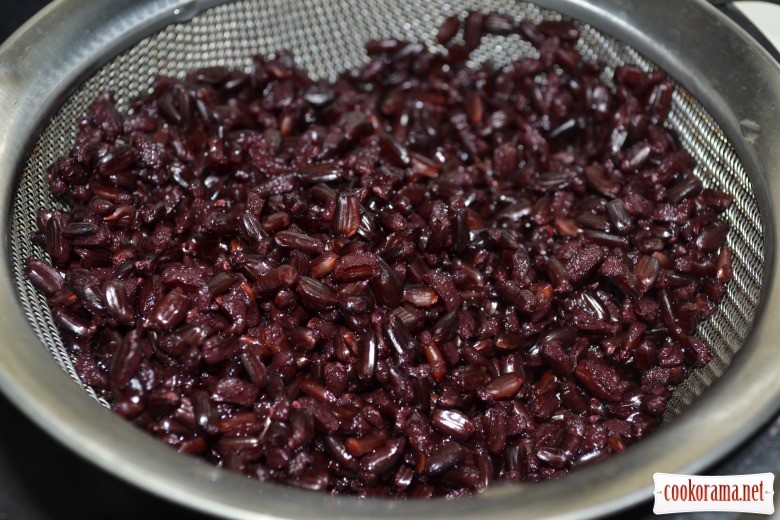 Shift seafood into a bowl, necessarily with garlic butter on which they were fried. Ads vegetables, rice, basil leaves. Pour with pumpkin seeds` oil. Рrice Nerone smells of sandalwood and pumpkin seed of oil nuts. Imagine the taste? ))
Bon Appetite!
Top of recipe "Seafood salad with rice Nerone, seasoned with pumpkin oil"